Are you trying to find new ways to grow your social media engagement? Growing social media can be a tiring, slow and unforgiving process which is why the 5x5x5 method is perfect for steering you in the right direction. 
This method is perfect in organising how you carry out your social media engagement across different platforms in an effective way that is not too time-consuming or overwhelming. 
So what is the 5 x 5 x 5 method? 
This method works by commenting on 5 posts and liking 5 posts within 5 minutes. By doing so you will be able to grow your social media engagement which in turn will increase traffic and potentially lead to more sales for your company. 
What is 5x5x5?
Start off with liking 5 social media posts, by doing this you're engaging with 5 different social media accounts. This will lead to those social media accounts engaging back with you, and possibly even getting a few likes or follows back. 
Secondly, continue your engagement by commenting on 5 social media posts. However don't comment one or two words, put some thought and effort into the commenting. For example, if you follow a catering company on Twitter that are posting pictures of cakes you might comment something like "Wow looks amazing, looking forward to trying it myself!". Leaving comments is much more personable than a simple like and can prove that your brand is one that really cares to engage with its audience and potential clients. This is as leaving a comment requires just a little bit more effort than a simple like, which can go a long way in showing your enthusiasm and that you care. 
As there is such a wide range of social media platforms such as LinkedIn, Facebook, Instagram, Twitter and TikTok we would highly recommend focusing on one at a time. That is where the last part of the 5 x 5 x 5 method comes in as we recommend dedicating 5 minutes to each. By doing so, you can ensure that you are engaging with possible clients on all of your platforms without becoming overwhelmed with all the different platforms you need to cover. If you were to spend 5 minutes on Facebook, Twitter, Instagram, LinkedIn and TikTok, this would only take up 25 minutes of your day!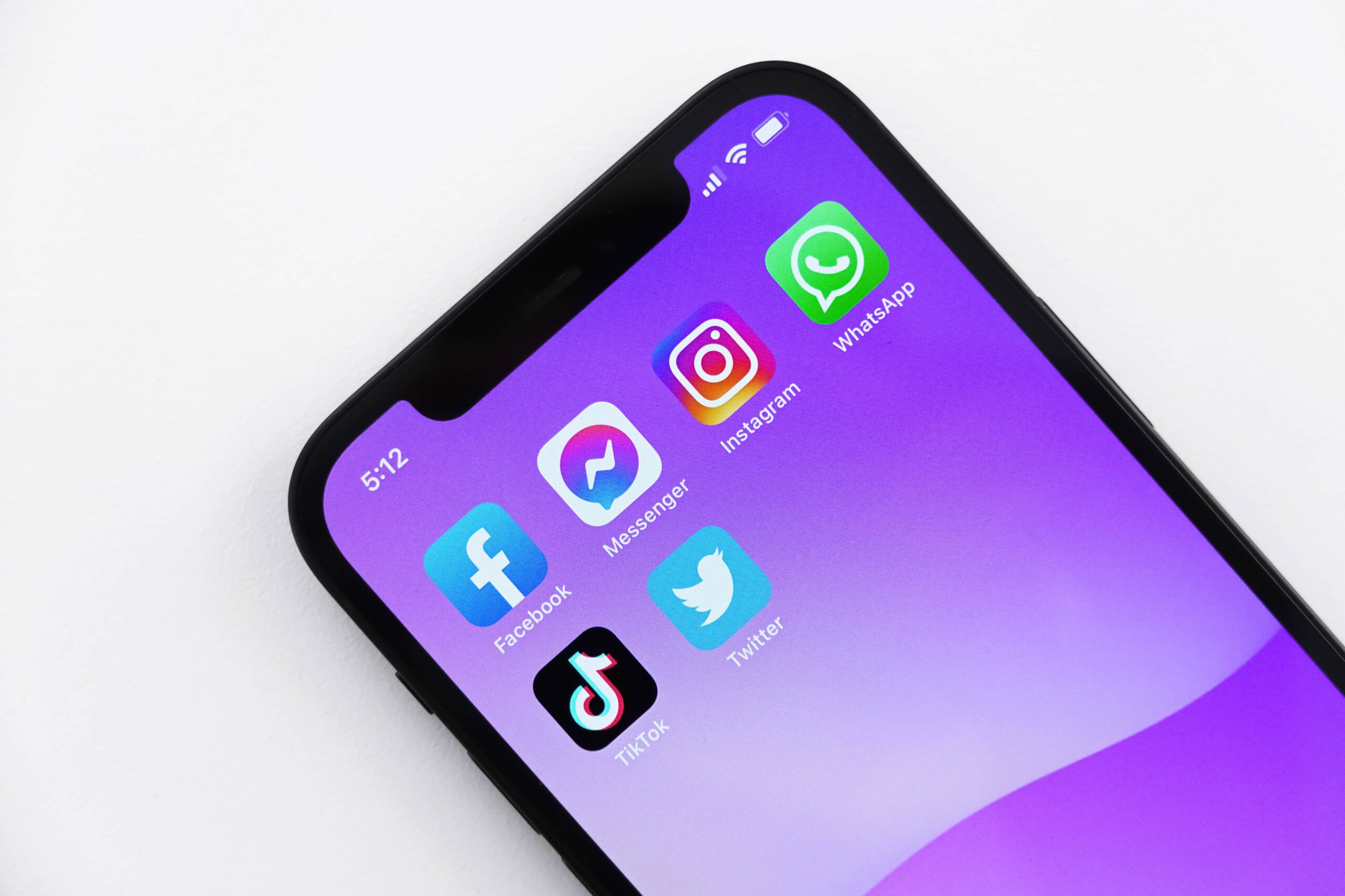 What are the benefits of the 5x5x5 method?
The top benefits of doing the 5x5x5 method are growing your social media platforms, engaging with others and getting others to interact with you and your posts. Reaching a larger audience and also having a direct connection with your social media audiences could increase your followers and sales too. If you have a website that is linked to your social media platform it could also increase others interacting with your website. Doing only 5 minutes on each platform is making short and sweet but making a massive difference to your platforms.
Why is social media engagement important to business growth?
Social media engagement acts as social proof for your business
Social media engagement is not merely the number of followers you have on sites such as Facebook, Instagram and Twitter. However, these things do make some difference in how your business is perceived by potential customers.  Having a large following on social media can act as valid social proof similar to that of celebrity endorsements and testimonials. Having a large following presents your business shows your brand to be one that is trustworthy. 
Get your
Free

Social Media Plan
Expanding your market reach 
The great thing about the modern age with social media is that these common platforms such as Twitter and Linked-in are global meaning as a business you can reach out to people from all over the world. With the right tools, your social media can act as a catalyst turning views into potential appointments with customers or visits to your business resulting in more sales. 
More Cost-Effective Than Traditional Marketing 
By one single person sharing or retweeting a message from your business could reach thousands of people with no cost to the business. Therefore it's a much cheaper way than printing out leaflets and handing them out to the public! Sharing one post could lead to a few more interests in your business, and could even lead to more shares! Also, what really makes it cost-effective is that small businesses do not necessarily have to engage with paid advertising which does not always guarantee you much more engagement or potential clients. 
High Social Engagement Boosts Brand Awareness
Every time anyone clicks on your page or even likes a post on social media, overall awareness of your business is increased. Furthermore, a company that does not engage frequently on its social media platforms runs the risk of going unnoticed in the competitive environment that is social media for businesses. The last thing you want is for customers to think that your company is inactive because you haven't posted any content or engaged in several months or years. 
Social Media Engagement Tips by Platform 
Twitter
In the pursuit of increasing your network reach and engagement on Twitter, a good strategy for engagement might start with retweeting other users' tweets. Additionally, when making posts, Twitter does allow you the ability to share links. You do not write this off as lazy as you may find a really interesting article or blog relevant to your field which will grow the interest of your followers. Furthermore, doing so is a really easy way of bringing attention to your company's social media pages without having to spend ages on original content. Additionally, Twitter ads can be a great way of visualising and advertising any products or services you wish to share. 
LinkedIn 
This social media outlet is more formal than that of other platforms such as Twitter and Instagram. So you should ensure that you engage with your audience in a professional manner and show off your expertise. This first starts with your LinkedIn profile headline. This needs to show you as a professional expert and in what. It's best not to be too vague here either, really focus on a specific niche that you are an expert in. For example, if you were a blogger, you would be best suited to really narrow down what you focus on. For example, a rock music blogger or a health and nutrition blogger.
When making posts for LinkedIn, a good strategy is to try and tell a story. For example, a before and after story about how your service changed and improved a situation for one of your clients can be a really effective and emotive way of getting across your brand in a really strong way.
Another really strong way of getting engagement for LinkedIn is to ask your audience questions. For example, asking a question such as "What is the biggest challenge for young people in the job market?" is a really good way of engaging a debate amongst your audience, which you can then reply to within the comments. Posts like this are often really popular too as people enjoy scrolling through the comments to see the range of opinions given. 
Instagram 
Instagram is one of the most popular social media platforms with 1.386 billion users on Instagram. The best way to gain followers is by posting consistently and keeping your followers up to date with your content. The more you put out there the more engagement you'll get. By posting at the correct time will always increase your likes and comments, the best times to post anything on Instagram to reach a maximum number of audiences are early mornings, late-night, and noon. More precisely, 6 in the morning, 12 noon, and 10 in the night. Using a hashtag helps you reach your target audience, and makes it easier for others to find your information. Hashtags make finding information easier for social media users. A unique hashtag makes your message stand out to the users who find them valuable and relevant. 
When is the best time to post on social media?
When considering the 5 x 5 x 5 method, posting at certain times can have a massive effect on your engagement. Posting early in the morning just before everyone wakes up is a great time to post.  It's then ready for everyone to open their social media and see your recent post. Posting midday can also be beneficial as it's when everyone has a break at work or school. Posting late at night can also be impactful as it's the time of day when everyone is at home or going to bed which will lead to a big engagement with your followers because a lot of people check their social media before sleeping. 
Therefore, at Delivered social, we believe that the 5 x 5 x 5 method is the most effective way to grow your social media platform, increase engagement and reflect your brand's enthusiasm to your audience. 
If you want to learn more, get in contact here or book into a social clinic now!