Ideas To Refresh Your Instagram Approach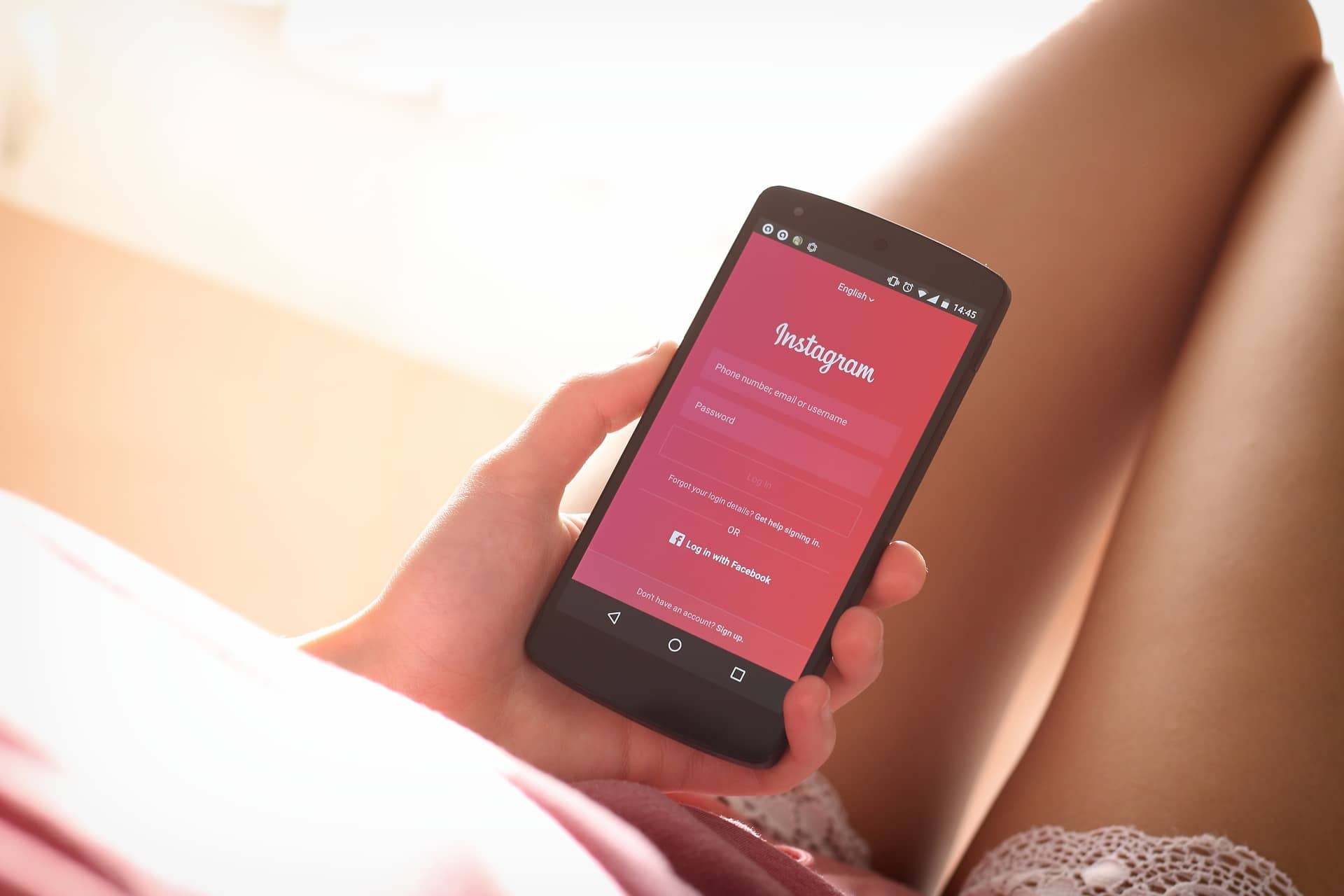 Looking to refresh your approach to Instagram completely? In a similar way to getting writer's block, we have met so many people through our Social Clinics who get 'Instagram block'. From struggling to choose what image to post, hashtags to use or what caption to write, Instagram can be difficult. To begin with, here are some ideas to get you back on board and inspired, including some Instagram account ideas to freshen up the design and content of your account. Plus, if your Instagram feed is not refreshing, we've got some ideas on how to refresh Instagram you could try!
Here's what we're covering today (so if you'd like to skip ahead you can)
Here are 11 Content Ideas To Refresh Your Instagram Approach
1. Appreciation Posts
Instagram is no longer 'me, me, me' – Engagement is key! To begin with, comment and like others' posts, as well as sharing their content. After you've mastered engagement you'll notice that those accounts will start engaging with you – boosting your brand. Engagement helps massively with improving your Instagram following. In conclusion, sharing other Instagram users work and showing them the love will get you some love in return.
2. Refresh Your Approach To Instagram With Stories
If you're the type who wants to keep your Instagram feed looking perfect, begin by adding anything else that doesn't quite make the cut to your stories. These will last 24 hours and if the images and videos are not stylised, it doesn't matter! For instance, you could ask your followers questions through story posts, and quickly and easily keep them engaged and updated with what you're up to.
Get your
Free

Social Media Plan
3. Highlights
Highlights will save your stories, which usually last 24 hours, to your Instagram account for as long as you like! Begin by having a think about the key categories of your account and what your followers may like to see. After all, that is the most important thing! Then you can add whatever you like to these highlights. Highlights give your followers some extra content to look at on your page, so they will hopefully stick around for longer.
4. Using External Apps Can Refresh Your Approach To Instagram
A new app can give you the creative boost you need to refresh your approach to Instagram because sometimes we all need inspiration!
Begin by creating stylised and beautiful stories with Unfold. This app has a wide variety of fonts and layouts, therefore can really create something that stands out!
Boomerang
An Instagram app which takes a burst of images and creates a short video which can be played backwards and forwards. We think that this app can make any mundane event or occurrence look entertaining!
This photo editing app can help get any picture to fit into your Instagram theme or improve the quality of the images. It's a must-try if you're looking for new Instagram design ideas.
As you can see, there are plenty of apps out there that you can use to shake things up and add something special to your Instagram feed or stories! Any other apps that you're a fan of? Let us know!
5. Graphics
From motivational posts to informative graphics, this approach can be a massive help if you're struggling to find images to use.
An easy website and app to use for this is Canva, which has a free version. With a large range of stock images, templates and fonts, you can create something unique every time. Plus, it's easier to use than a lot of similar programmes! Using some graphics can make your feed stand out from the rest, alongside informing your followers in a fun and visual way.
6. Behind The Scenes
People love to see behind the scenes and 'real-life' aspects of Instagram accounts. From a makeup artist or a technology company, refresh your approach to Instagram and show off your kit and your processes. This is a great way to inspire others and come up with some new Instagram content ideas! Talking a bit about what's behind your brand is a great way to open up to your followers, and allow them to see a more authentic version of you and your company.
7. Refresh your approach to Instagram with giveaways
Show the love to your followers and do a giveaway! Begin by producing a bundle of gifts and get posting about it. Not only will this be great for engagement this will ensure more people find your account too! You could get your followers to tag a friend to enter, so even more people see your account. If you want to offer something new while helping to grow your account, a giveaway is definitely a good route to take.
8. Seasonal Instagram Account Ideas
Are you struggling to create content that is engaging?
You should begin by thinking about all of the different seasons. From Christmas to National Unicorn Day, there are so many different occasions to celebrate. Get involved; there's lots of content that you can create around these holidays, serious or silly! It will refresh your content, get your followers engaged, and show them your fun side.
9. Carousel Posts
Refreshing your approach to Instagram comes in many different forms. Some more great Instagram account ideas include encouraging your followers to get swiping! Carousel posts work well with a series of videos or images. This also freshens up your Instagram design ideas, by adding something different to the mix. In addition, this ensures that people are engaged and excited with your content! The more content you put out for your followers, the more likely they are to get engaged with it, so it is a win-win situation.
10. Instagram Content Ideas: Statistics and Numbers to refresh your Instagram
Refresh your approach to Instagram by creating thought-provoking posts using statistics that are relevant to your industry and interests. It will get your followers engaged in something that matters to you because it's you and your interests they want to know more about! You could combine this with the graphics you have made, to create engaging and informative posts that your followers will enjoy.
11. Refresh Your Approach To Instagram With Old Content!
Completely stuck on what to post today? Why not recycle some old content you've got lying around? Firstly, how about a cheeky #Throwback? Be it from one month ago or one year ago, share it! Talk about your memories and your progress, because followers want to hear your story. After all, it's what makes you, you. It also gives you some good content to refresh your feed, without having to put in too much effort or come up with brand new ideas!

Overall, we hope that this post inspires you and refreshes your approach to Instagram! But, you might be here because your Instagram feed is not refreshing itself…
Instagram Feed Not Refreshing? Here Are Some Tips On How To Refresh Instagram
If you've refreshed your approach to Instagram, but your Instagram feed isn't refreshing, read on for some tips… (and yes we had serious fun writing that sentence!).
1. Check Your Internet Connection
Firstly, make sure that your internet connection isn't the problem. The issue may be that it's your internet and not Instagram, that isn't working. If you can, try switching to 3G or 4G and seeing if your app will refresh then. This simple problem is often the reason your app isn't working correctly!
2. Update Your App To Refresh Your Instagram
If your Instagram feed isn't refreshing, you might simply be running an outdated version of the app! Check your app store and if there are any app updates available, make sure you install these. Then, try again and see if your feed will now refresh. Running an old version of the app means that it's not performing to it's best, and may need to be updated to work correctly.
3. Clear Your Cache And Data
A slightly more complicated solution to your issue is clearing your cache and data. Simply visit your phone's settings search for the Instagram app and then clear your cache and data. Once you know where to look, this is a simple solution that may just get your app working again.
4. Reinstall The App
Next, if your issues are persisting, delete the Instagram app. Then, you can reinstall it. This may fix your feed not refreshing, as it forces Instagram to reset itself. Another simple solution to this common problem!
5. Restart Your Phone
A tech-based company telling you to turn something on and off again- what a surprise! However, like reinstalling the app, you could try restarting your phone. It may be an issue with your phone and not the Instagram app. Restarting it may then fix the bug that is causing your Instagram feed to not refresh.
6. Contact Instagram
Finally, if you have tried all of these solutions and your Instagram feed is still not refreshing, it may be time to contact Instagram for a solution. They should be able to offer you more information on why your feed is not refreshing, and help you with getting it back to normal.
So, those are some easy ways to help when your Instagram feed is not refreshing! We hope that you have found this article useful, whether you were interested in how to refresh your approach to Instagram, Instagram account ideas, or your Instagram feed not refreshing.
Need more help with all things social media? Why not book in for a Social Clinic with us?
Did you know that you can post to Instagram from your Desktop? No? Check out our explainer video.
Share this Post