Welcome to the #90minutes series written by the head honcho at Delivered Social, Jonathan Bird. The 90 minutes is a brief diary entry following the progress Jon has had after reading 'Build your business in 90 minutes a day'. The book, written by Nigel Botterill and Martin Gladdish talks about structured time every day to build your business. This is what Jon did with his 90 minutes: looking at how to increase search ranking with reviews.
Every business should have a review strategy. It's literally key to gaining more business. I'm sure you'd rather do business with a company that has lots of people talking about them online right? Here at Delivered Social, we focus on reviews on Facebook, Google and TrustPilot (possibly the hardest network for us to gain reviews) and we get them in very specific ways.
How do we increase search ranking with reviews?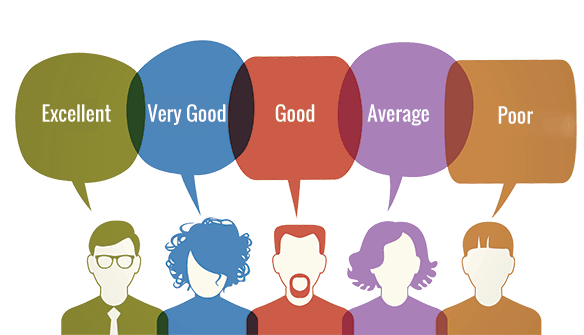 Customer reviews are very important
We always ask for a review when we've completed a social clinic. As a business, we give up almost 50% of our time a month free of charge to help other businesses learn. This is a huge business KPI for us and as such we always ask for a review before anyone even does business with us. It's done with a very simple email template and sent every single time we meet and conduct a clinic. This is by far our most successful way of increasing search ranking with reviews
We ask for a TrustPilot review when we've done something exceptional for a client – more often than not it's something that another agency would have charged for. It's my hope that this approach really does help show to the world that we're not just 'another digital agency'.
We ask when delivering client work – like every other company out there – this is our least successful method.
So the challenge this 90 Minutes…
I wanted to increase our feedback on both Facebook and Google without relying on our customers (literally the No 1 source for most company reviews). So, I started to think outside of the box to see who else I could approach. I started with who the company interacted with the previous day. As it turned out we have lots of very different 'customers' – some who are not transactional at all.
As a company, we do a serious amount of work with influencers and blogger outreach. Actually, all of these amazing people are also 'customers' in a way – so I very simply reached out and asked them to review us on how we've handled their account with us. I really was only expecting a handful to come back but we had almost a 80% success rate – which naturally I was over the moon with.
In one morning we literally doubled some of our feedback! Now that's what I call out of the box thinking.
Who could review you that might not be *transactional* and what impact would it have on your business?