The New Social Media Feature You Need To Know: Instagram Live Rooms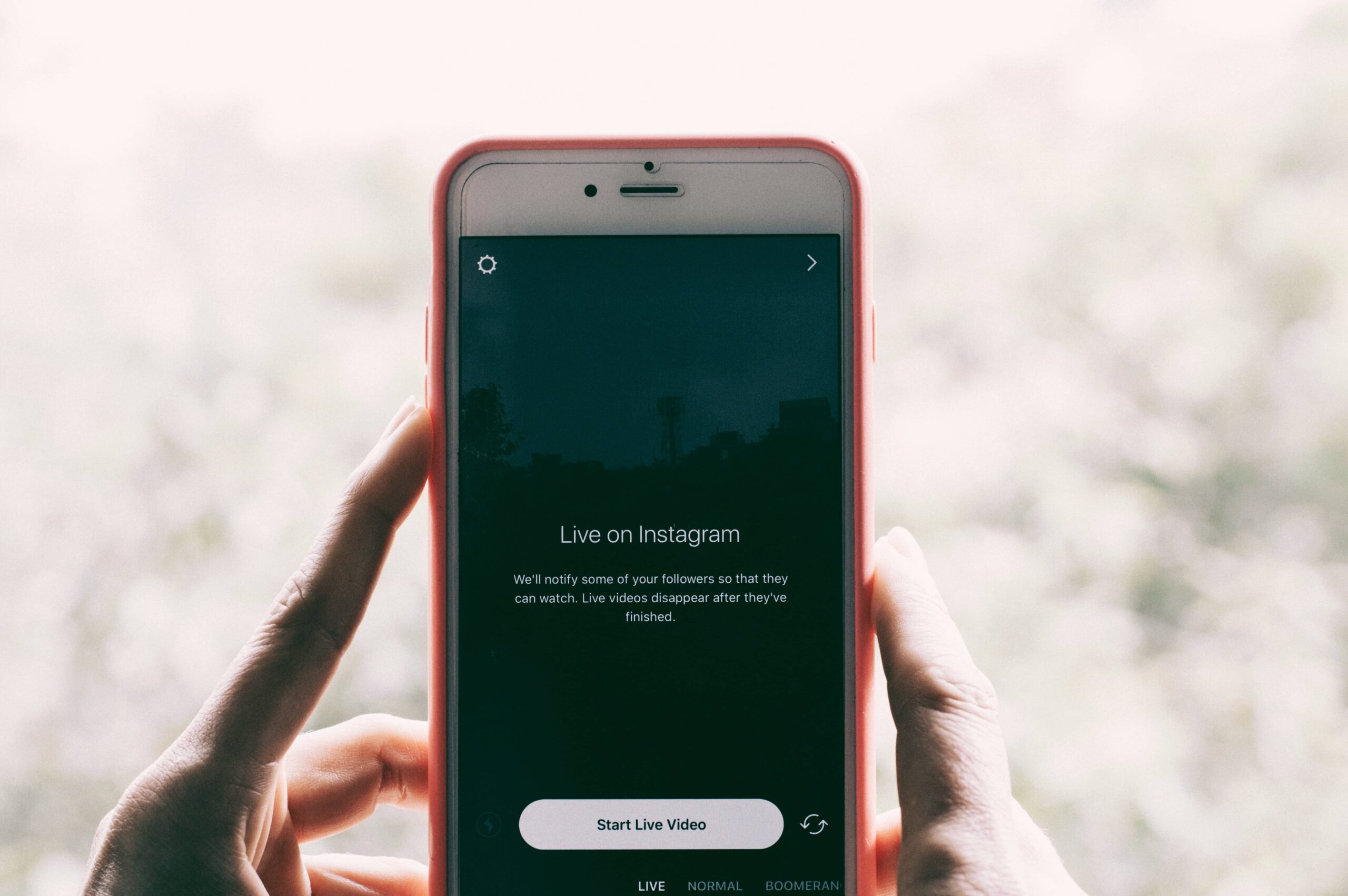 Just recently launched, the highly in-demand Instagram live rooms broadcasting feature is a new way to stream real-time videos, with up to 3 other guests. With this latest update from the social media platform, brands and creators can use this as an opportunity to reach a new audience, drive sales and engage with their community. In this blog post, we'll be telling you all about this fun new feature, alongside some ideas on how you can utilise it for your business to help you generate sales and generally enhance your brand online.
So, what is Instagram Live Rooms?
This new feature is a long-awaited development from the app, essentially doubling the current amount of guests able to join a live conference-style call. Previously, a person could only go 'on-the-air' with one other profile much like Facebook's own current video broadcasting service.
With this new launch, the company has said they are hoping the update will open up further potential for creativity. In a year that has seen social media become an even more important role for businesses, this new video tool can be a very effective method to stand out from your competition.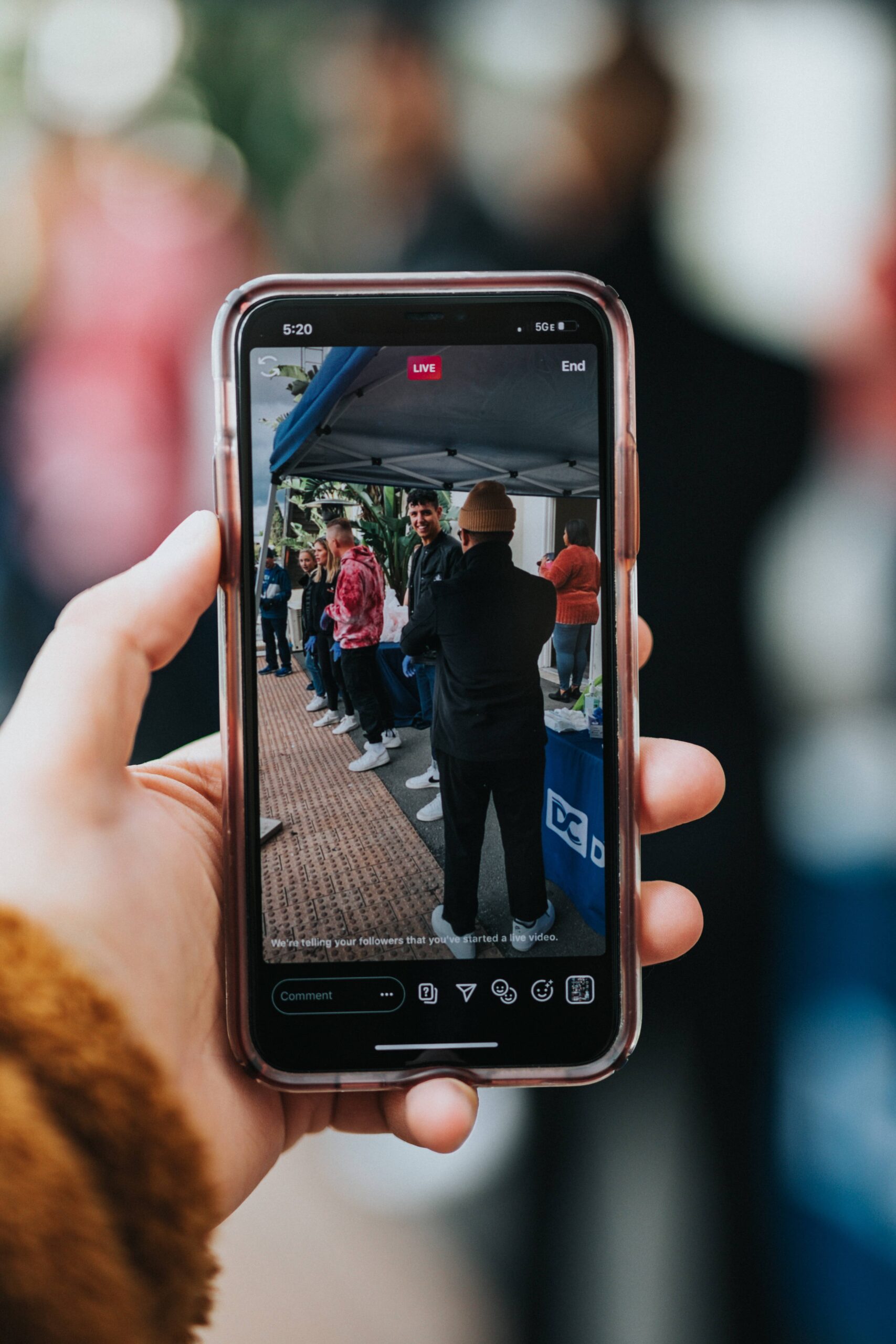 How do you go live with this feature?
The new feature is relatively similar to the current Instagram broadcasting, just adding a few additional simple steps. When adding additional profiles, you will act as the 'host' remaining at the top of the device but your guest's followers will also be notified providing a chance for you to increase your reach.
Open up Instagram Stories and choose the 'Live' mode along the bottom of your screen
Add a title for the room appropriate for your chosen subject, this will allow viewers to understand what they can expect from this session. To do this, click on the 'Left Aligned' icon on the left-hand side of your screen.
Tap the 'Live' icon to begin your broadcast, making sure your internet connection is stable. Allow time for viewers to join you for the first few minutes, engaging in an introduction and small talk.
Time to add your guests!  Tap the 'Video' button located at the bottom right-hand side. You can then send invites, or see who has requested to join you.
Top Tip: You can decide if you'd like to allow all your guests to join simultaneously on Instagram live rooms or consider adding an element of surprise by choosing to add them one-by-one.
Get your
Free

Social Media Plan
5 creative ways to use live rooms for your business:
Instagram has hinted at just a few of the ideas we may soon see curators using on the platform – starting a talk show, hosting a jam session or co-creating with other artists, hosting more engaging Q&As or tutorials with your following, or just hanging out with more of your friends. With this in mind, we've put our heads together to come up with a few ideas for your business and how you can utilise Instagram live rooms.
Panel Discussions and Q&As
Rather than sending your followers to an alternative hosting site, the latest update is perfect for broadcasting Q&A's, panels, or even webinars. The collaborative element of the new feature takes the pressure of you, instead inviting you to relax into discussion and conversation with the other members involved.
Instagram has launched their own panel chats in the first week of the update, ranging from #StopAsianHate to LGBTQ+ discussions to showcase the new feature to users whilst also educating the community.
Show & Tell: Product Demos
In the last year, video marketing has skyrocketed – potential customers are interested in visuals, and therefore to promote your product you need to be creating this kind of content for your audience. With Instagram live rooms you can invite suppliers, influencers, current customers, and even colleagues to demonstrate a new range (don't forget you can add shopping to your business social media profile too, allowing viewers to buy there and then!). Did you know users are up to 84% more likely to buy from a brand after viewing a video?
Not only does showcasing your products increase brand awareness and boost sale prospects but also builds the personality behind your brand. This is essential to your marketing strategy with potential purchasers valuing the background of your business, and differentiating you from the competition.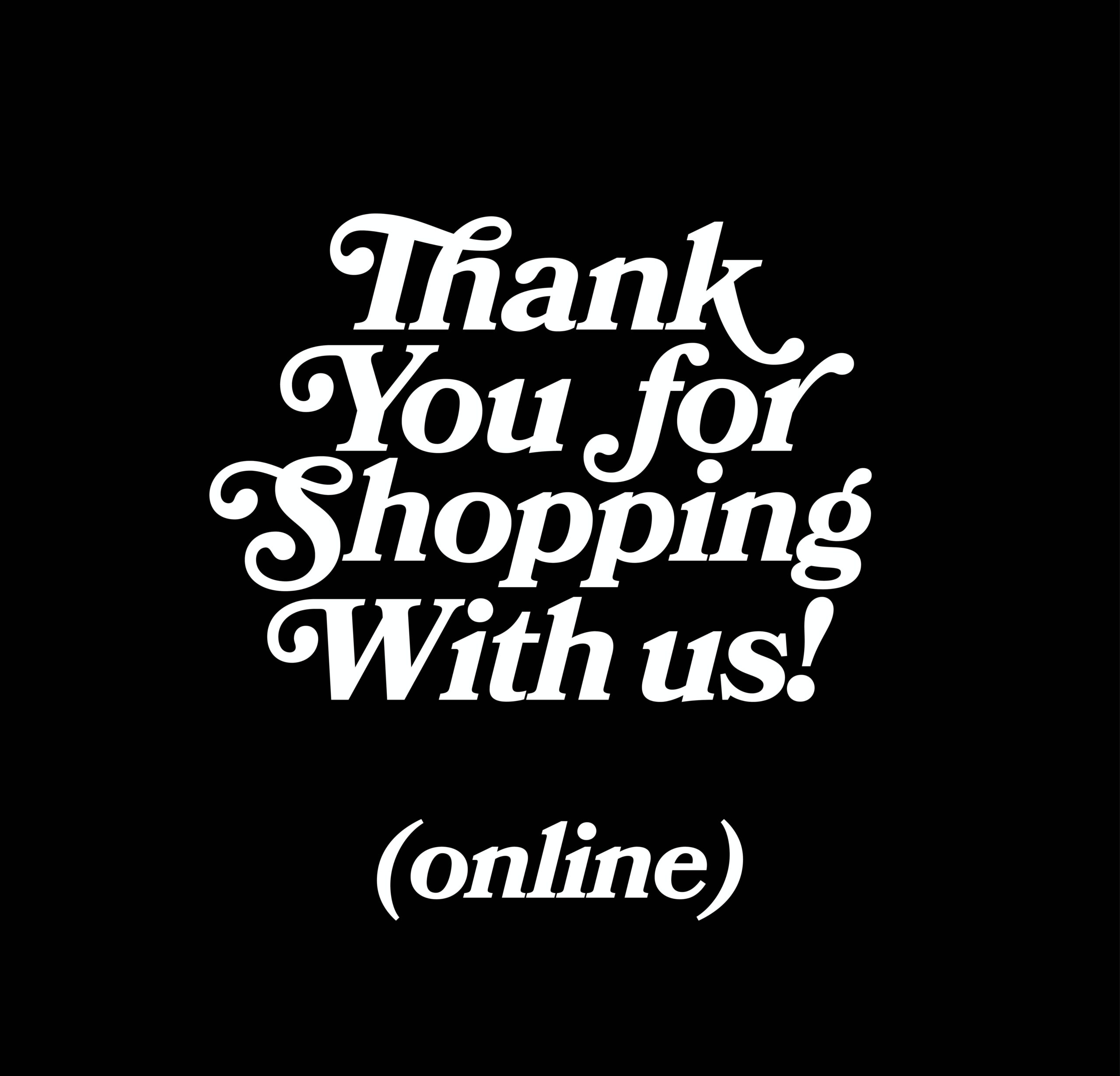 We want to hear from you: Interactive Audience Feedback
Constructive feedback leads to growth.
With the latest Instagram feature, you have direct access to your community and a chance to open up the floor to hear from them about your products or services – what do they like most about your brand? what do they want to see from you next? what kind of content do they enjoy most?
Asking questions to your audience means you know exactly what they want. This means you can personalise and focus your efforts on the right strategy whilst also improving satisfaction and loyalty – customers feel they have a voice with you. Consider inviting three of your top clientele to join you as you broadcast live.
Live Giveaways and Quizzes
Giveaways have become increasingly popular over the years and act as an effective way to engage with your audience, adding a sense of fun to marketing campaigns. Commonly a story or a feed post, take your giveaway up a notch by using the virtual rooms to broadcast the final announcement live and inviting the winners to join you.
Alternatively, turn the giveaway or quiz into an event; something we've all been missing over the last few months is the chance to be a part of something large-scale, even if only virtually. Similarly to a TV game-show, select two or three viewers to join you for a quickfire question round for the chance to win a prize. Build up the community relationships around your brand as the audience have an opportunity to form connections over a few laughs.
Interactive Classes
Join forces with other curators and offer an intimate workshop specially catered for your target audiences. With studio spaces and classes still under strict Covid-19 restrictions, share your expertise with your followers. This can be especially beneficial for those offering services as their product – be it cocktail wizards, make-up artists, or photography experts you can offer an exclusive insider view into your world. Plus, who doesn't like learning a new skill from a brand they love!
Alongside the new rooms update, Instagram is also introducing 'badges' which is yet another opportunity to increase your sales. Viewers can purchase these badges to stand out from other users and will unlock special features for a small fee of up to $4.99 which will also support the brand they are watching live – yet another reason for your business to share your knowledge.
Instagram Live Rooms for you
The latest update from the social platform means you can connect with your community and other curators in a new, exciting form. With technology developments ever-expanding it's vital for you as a 21st-century business to adapt alongside this, the live rooms feature is the perfect way to do so.
With this virtual broadcasting tool, you will have the ability to generate personalised, meaningful video content that your audience will want to view. It can seem daunting at first but by collaborating with up to three other profiles you can turn the experience into increased potential reach and sales, jumping ahead of your competition.
For more advice on digital marketing, visit our blog here or to find out more about Delivered Social and how we can help you click here. 
Share this Post