Introducing Disabled People's Voice: Delivered Social Green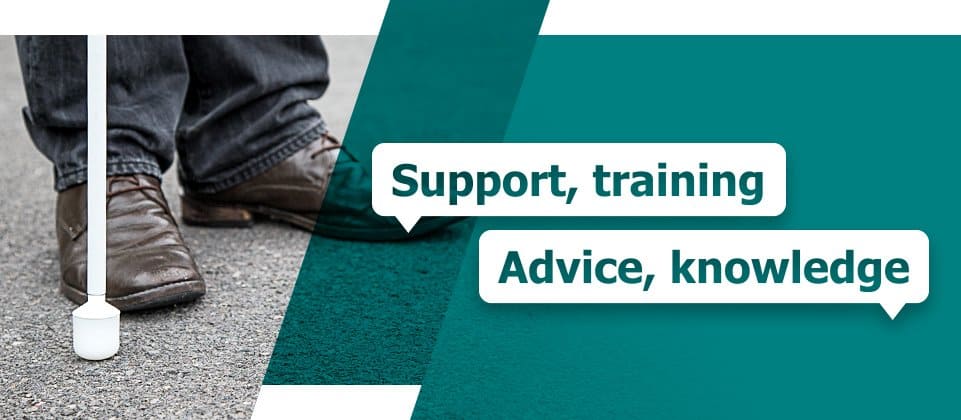 Introducing Disabled People's Voice, one of the newest members of Delivered Social Green! They are a non-profit organisation run by Disabled People for Disabled People. They're here to help with anything they may need. From employing a personal assistant to help out with daily tasks, finding out what benefits they're able to receive, or help or advice for caring for an elderly friend or relative, they are here to help.
The founders, Rachel, Ross, and Madeline, have many years of living with and around various kinds of disability, each with its own set of challenges. So, they want to help Disabled People to help themselves, and encourage more people to get involved, be that by working as Personal Assistants, or by raising general understanding of the challenges that Disabled People typically face every day.
What are we doing with Disabled People's Voice?
We're delighted to be helping this wonderful charity out with Evergreen social media content, as well as some SEO work once their new website is done. Evergreen social media is a great thing for any organisation to have. It is content that is useful and relevant year-round. As such, it provides a great base of content for more seasonal posts to work with!
Get your
Free

Social Media Plan
Furthermore, SEO is vital if you want your website to show up on Google! We hope that our SEO work with this charity will help them reach more people, and make them more easily findable by people who may need their advice or assistance. As always, we are carrying out this work on a pro-bono basis as it is part of our Delivered Social Green initiative.
More about Delivered Social Green
Are you part of or know of a non-profit or charity like Disabled People's Voice that may need assistance with digital marketing? That's what Delivered Social Green is here for! Our initiative was set up to help organisations just like you. We offer the complete suite of digital marketing services, including social media, websites, videos, creative design, and more! And, all of our Green work is carried out for FREE, in order to support charities and other non-profit causes! We're really proud of the work we've already done to support non-profits on a local, national, and international scale. We'd love for you to be next!
You can find out more about us on the Delivered Social Green site here!
Finally, even if you're not a charity or other non-profit like Disabled People's Voice, we still offer a full range of marketing services! Find out more about us here.
Share this Post