We'd like to introduce Talk For Health, the newest member of Delivered Social Green! This great social enterprise was set up by psychotherapist Nicky Forsythe. She aims to demystify therapeutic talk, making it more accessible, human, and every day. The organisation's core programme is provided to individuals as well as both private sector and public sector and charity clients. Furthermore, the core programme teaches the skills of authentic talking, empathic listening and managing a group. All of the participants learn how to set up effective ongoing peer support groups. This creates a better connection and mental wellbeing.
Talk for Health is designed for anyone who wants to understand themselves better, enjoy better emotional wellbeing, and support others, building community bonds. This is a really great social enterprise and we're very excited to be able to support them as part of our Delivered Social Green initiative.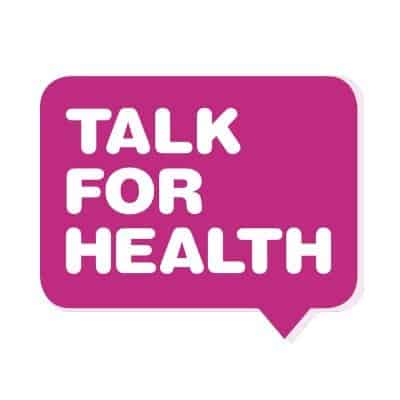 What are we doing with Talk For Health?
So, we are very pleased and proud to be working with Talk For Health on a brand new website and professionally designed brochure. We know the importance of having a great website for any organisation, but especially charities and social enterprises. The new website will show off what Talk For Health does. An enhanced online presence will also make it easier for others to find them who could benefit from the programmes they offer! Furthermore, having a great brochure to tie in with the website gives Talk For Health another avenue to showcase what they can do and advertise them. And as always, we are offering our Delivered Social Green services for FREE, to help out non-profits wherever we can!
More about Delivered Social Green
Are you a social enterprise or non-profit like Talk For Health? Need some assistance with your marketing needs? That's where we come in, with Delivered Social Green! We set it up so we could help more organisations just like yours.  So, we offer a full range of marketing services, including websites, social media, SEO, videos, design, and much more. Plus, we do all of our Green work on a completely pro-bono basis. That's right- for FREE! We believe that non-profit organisations like Talk For Health should never pay to access the best marketing tools that an agency can provide. You can always use this money better elsewhere! We've already helped a variety of local and national charities so we would love you to be the next one!
You can find out more about us on the Delivered Social Green site here– we're looking forward to hearing from you!
Finally, even if you're not a social enterprise like Talk  For Health, we still offer a full range of marketing services! Find out more about us here.