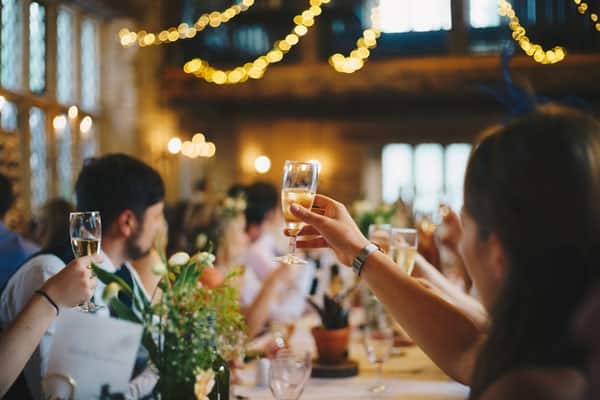 18 Apr

My First Week At Delivered Social!

I can't say they didn't warn me!

In my interview, Emily was completely honest in saying that I would be joining a dynamic workplace where literally no two hours would be the same. Just a turn of phrase I thought, but I didn't know just how accurate this really was!

After a quick stint in London doing something I despised, Delivered Social was my first real job out of university so I couldn't have been any more naïve to what was to come!

My first day was, despite my beginners' nerves, in hindsight very tame and consisted mainly of making accounts and being taught the basics of the outline of my day-to-day activities.

To be honest, there are other parts of that day that stick out to me more, like…

"Alexa, play Star Trek playlist"

"Alexa, shuffle songs by Shania Twain"

"Alexa, play Sledgehammer by Rhianna"

Or the lovely drinks we went for that evening to celebrate my joining of the Delivered Social team. I felt so welcomed and happy in my new position and I have Jon, Emily, Sammy and Dan to thank for that!

Oh, another thing I may have forgotten to mention from my interview was the bombshell that the Christmas party (hosted for every single Delivered Social client there is) fell on the day after I started.

Well I can't say they didn't warn me!

After spending the day getting to know our internal systems and the scary looking technical equipment, the time soon came to get ready to mingle with a bunch of clients that didn't even know I existed yet!

Emily and Sammy wasted no time transforming the Social Clinic room into a beauty salon and we all rushed to get party ready and succeeded in doing so (if I do say so myself).

We proceeded to have a lovely meal together with lots of lovely additions at Pizza Express (thank you again Jon!) before making our way to the party venue.

Hosted at the lovely Tudor Antiques, the Christmas party was an amazing night that might have pushed me out of my comfort zone but was so thoroughly enjoyed by myself, the rest of the Delivered Social team and all that attended.

So all in all what did I achieve in my first 48 hours at Delivered Social?
Learning new things about marketing and the industry overall
Getting to know my lovely new co-workers
Work Christmas party
Socialising with clients
Familiarising myself with a multitude of Shania Twain songs I never knew existed
Dinner and drinks with everyone
So just the essentials really!
I couldn't be happier with my whirlwind of a welcome to Delivered Social, the perfect mix of welcoming, learning and chaos – I wouldn't have had it any other way.  Moving forward I can honestly say I'm nothing but completely excited for all of the learning and growing I have to do at this amazing company and the journey ahead!
Harriet x

Latest posts by Harriet Walters (see all)