Octobers Random Act of Kindness Day in Guildford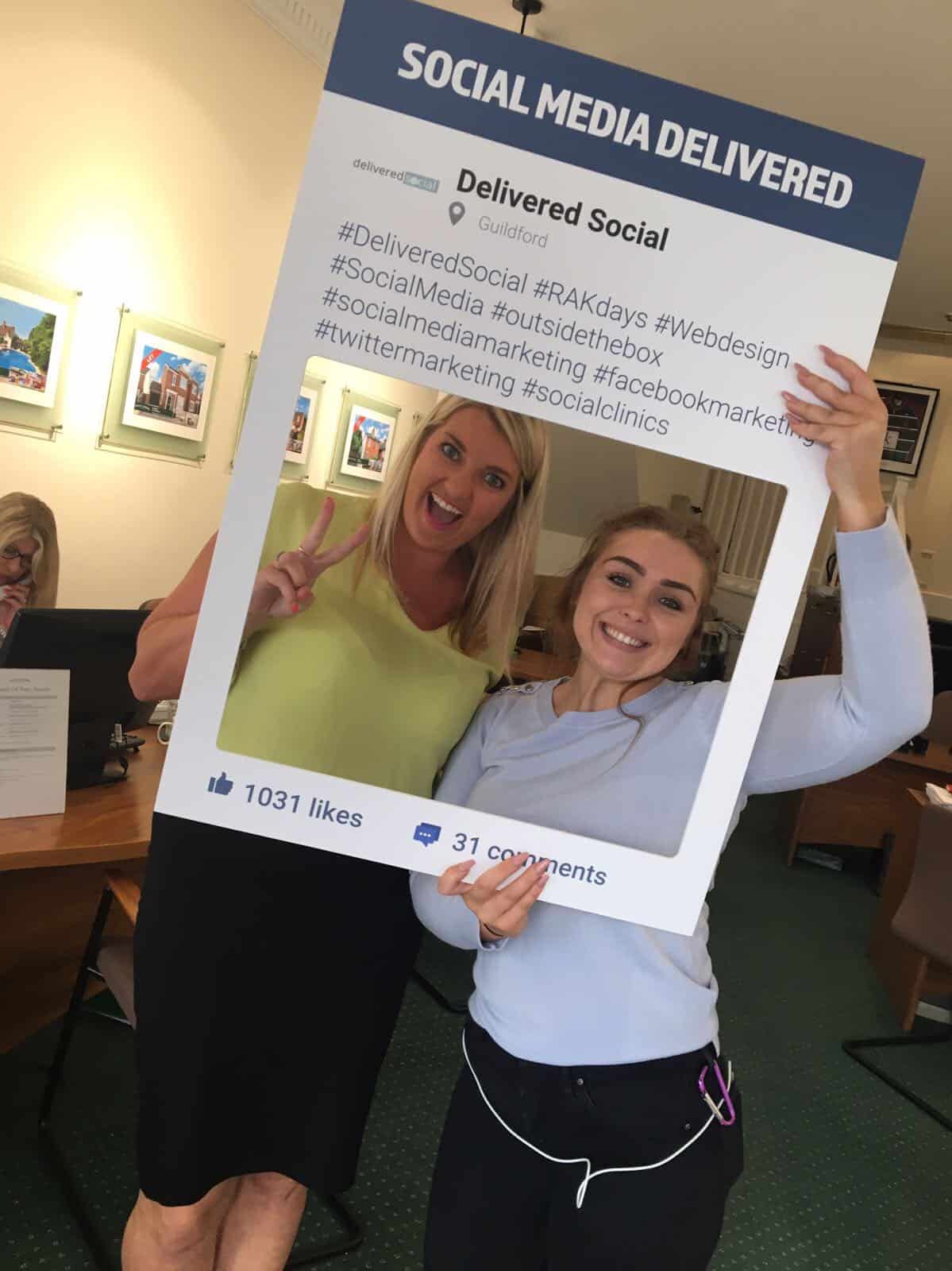 Here at Delivered Social, we absolutely love our Random Act of Kindness Day (or RAK Days, for short). We love getting out and about in the town and spreading a bit of cheer. We try to hit as many businesses as possible and make sure that all our lovely local employees and business owners get in on the fun. See all the photos from our RAK Day in Guildford in October 2017 below! Plus, find out a bit more about what RAK Day is…
What is RAK Day?
Officially, Random Act of Kindness Day is an international day held on February 17th, each and every year. The aim of the day is to encourage acts of kindness by individuals, groups, and of course, companies like us. It's grown in popularity over the years, and more and more people take part in it every year. We think that it's a great thing to celebrate. The world needs all the kindness it can get, so why not help out in the local area and spread some fun and happiness?
So, how come we were doing our RAK Day in October when the day is officially celebrated in February? Well, we love the concept of Random Acts of Kindness Day so much that we thought, why not make it a year-round thing? Instead of celebrating it just once a year, why not do it multiple times? We, of course, take part in the February event, but we think that it's extra fun to do it regularly, because what could be better than even more Random Acts of Kindness?
Get your
Free

Social Media Plan
What's a Delivered Social Random Act of Kindness Day?
Our Random Acts of Kindness are spreading some cheer and a small gift around to various local businesses in Guildford town centre. We come in early in the morning and distribute the RAK leaflets to pretty much every single business in town. On these leaflets are all the instructions that they need to know if they want to claim their RAK Day prize on our Facebook page! Once the claims start rolling in, some of the team go out regularly throughout the day and deliver all the gifts to the various businesses around Guildford! We then subject them to a photo, as you can see below! Overall, it's a really fun day for everyone involved and we love doing it. If you're in Guildford town centre, watch out for our next Random Act of Kindness Day- you can't miss our big Instagram frame, as you can see in these pictures below or head over to our website!
Share this Post