Our Latest Video Projects: Greenway Associates and TMD Coaching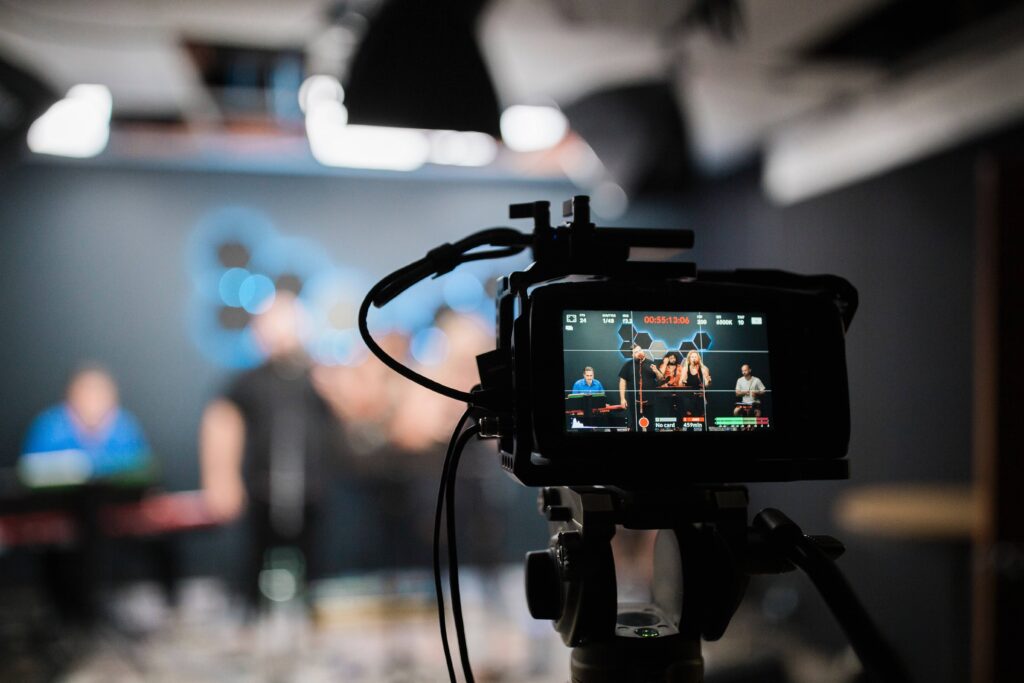 Here at Delivered Social, we are big believers in the power that video can have for any business. Whether you want to introduce yourself and what your business does, showcase new products or your latest venture, capture a special event or day, or film tutorials or helpful hints for your customers, video can help give your marketing efforts a big boost. We love working with our clients to produce great videos to showcase what they do best. Recently, we have worked with two of our clients, Greenway Associates and TMD Coaching, to produce some introductory videos. These give them a platform to talk about what they do, and introduce their services to any potential clients of their own! In this blog, we'll be taking a closer look at each of the videos and the benefits that they should bring.
Why utilise video marketing?
Video marketing has a huge number of benefits for businesses big and small. In the digital age, people are looking to video more and more to get their information. And, just think of two of the biggest social media networks out there at the moment- TikTok and YouTube. What do these platforms have in common? Of course, it's the use of video! Even other social media networks such as Instagram are starting to encourage the use of video on their platforms more and more. So, video marketing is big business, and it's not going anywhere any time soon. But why should you be making the most of the opportunity that video marketing presents? Let's take a look at some facts and stats, courtesy of Hubspot.
In 2019, video was the top form of media used in content marketing strategies, overtaking the classic infographic and blogs. So, if you're not using it already, you really should be- your competitors probably are!
54% of people want to see more video content from marketers. And, this statistic is from 2018, so the number is probably even higher three years on! If people want to see video content, they're more likely to engage in it. Why not take advantage of this and up your video marketing strategy?
83% of worldwide consumers prefer to use YouTube to view their video content. Use this stat to your advantage and get your videos on YouTube! It's great because it's a free-to-use platform that can be used as a search engine, giving your videos plenty of potential to be discovered.
We also like video content because it can be added to your web pages or blog posts, which is as easy as simply embedding a YouTube video! This is great for boosting your SEO (search engine optimisation) efforts. Google loves to see video content on a page, so by embedding a relevant video wherever you can, you're sure to start seeing more site visitors, and pages ranking on the first page of Google's search results for relevant queries.
Get your
Free

Social Media Plan
Our video with Greenway Associates
Now, we'll show you the recent videos that we have worked on with our clients, Wayne from Greenway Associates, and Tim from TMD Coaching. Firstly, we created this Introduction to Greenway Associates video to showcase everything that Greenway Associates can offer:
Greenway Associates is an architectural design firm based in Redhill, Surrey. In the video that we made with him, Wayne talks about his journey with his business, and how he got to where he is today. He aims to bring the Carribean sunshine into his designs in the UK, to produce designs that his clients love. The video also outlines a bit about the design process that clients can expect with Wayne and Greenway Associates, and how he wants to grow his business in the future.
Our video with TMD Coaching
We worked on this video with Tim, CEO and founder of TMD Coaching, a business support and strategic development company based in Reigate, Surrey. We worked with him to create this introductory video to his business:
In the video, Tim talks about how he started his business after a 16 year long corporate career. He aims to provide a blended mix of coaching, consulting, and business support services to pass on everything that he learned. The video also talks about how TMD Coaching differs from other similar businesses, and the benefits that clients can get from working with them.
As you can see, this videos provided both Wayne and Tim with a great way to showcase their businesses. The medium of video also gives them the chance to put a face to their businesses. Customers nad clients usually enjoy being able to find out a bot more about who is running these businesses, and video is an exceptional way to do this and add a bit more human interaction to their marketing strategies.
What's next?
These videos are great because they're incredibly versatile. They can be used not only on YouTube but also on other social media platforms, websites, and blog posts. So, having an introductory video like the ones we worked on above is a really versatile asset that can be used in multiple places to showcase everything a business has to offer and entice customers in!
If you'd like to work on your very own video, no matter what your business does or what you want to show off through this medium, Delivered Social would be delighted to hear from you! Find out more about what we can offer when it comes to videography by clicking here.
Share this Post