Our Top Marketing On Social Media Tips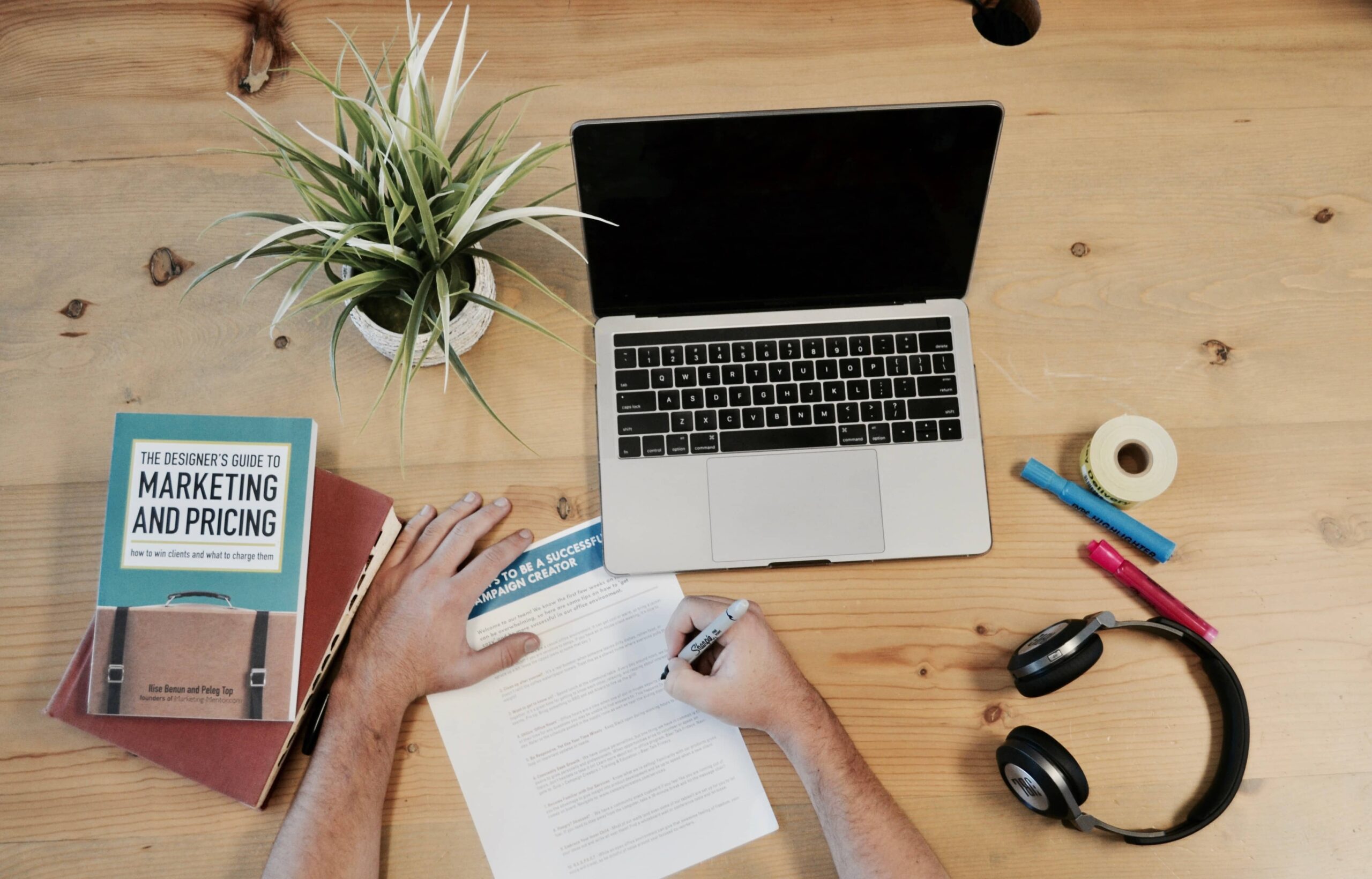 Our top marketing on social media tips
In this blog I am going to write about some of the social media tips that you or you business can follow!
 1. Identifying your audience and goals as a business
The first marketing tip is identifying your goals. Your business should start with goal setting before all new plans, and social media marketing's no different. To achieve this, you could use the SMART goal setting strategy to create the foundation for successful social media marketing. So what's included in Smart? Well firstly its Specific, businesses should nail down exactly what is expected of the initiative. Measurable is aiming to say yes to goals, Attainable is having to stretch to hit a goal is productive, but don't go overboard with expectations, Relevant is Make sure the goal relates to the bigger picture and Timely is staying on track by breaking up a large project into mini-goals that each have their own deadline. Your goals should align with your overall marketing efforts, and writing your goals down is paramount if you want to reach them. According to a study, you are 30% more likely to be successful if you write your goals down, in some studies the number is actually higher than 40%.
2. Run contests to amp up your social media strategy
Running contests is another successful marketing tip. It increases your businesses online visibility, your followers and engagement. The key to running a good contest is offering something of great value. Something that will draw in your audience. If running a contest is something your business may want to consider then you should figure out your goals, decide what social media channel you want to host the contest on, come up with deadlines for when the contest will end and when you will announce the winner, actually the contest itself and then lastly promote it as best as you can. Share this contest on different social media platforms such as Facebook. Instagram, Pinterest and more if you can. In addition to increasing the sheer number of people who interact with your brand, a contest provides a means to deepen the connection as well. Most importantly, when participants upload their personal content (e.g., a photo or story) to your promotion, they are naturally invested in your brand.
3. Considering the latest trends
Staying ahead of the game is always a bonus! Trends are forever changing and being altered left, right and centre. You as a business just need to try and keep up with it all. Your business will benefit from reading up on the current statistics for different social platforms. Just some of the latest trends to hit our screens is video content which only continues to grow as time goes on, Instagram stories which are often a good tactic for businesses, messaging apps for businesses to connect and interact with clients or other businesses, influencer marketing which seems to be all the rage and finally a newer one is virtual reality marketing. Virtual reality marketing is becoming a popular trend especially because of the lack of communication people can now have with brands because of Covid. Shops like IKEA are making the most of the virtual reality, making it more accessible to people at home.
4. Promotion
Promotion is another one of the marketing on social media tips. Promotion is key for businesses because you could create the best product or content but if nobody is able to see it then you are not going to see the results you are hoping for as a business. It's vital to use promotion techniques across different social media platforms especially. Promotion can be done on the web or in person but with more and more people staying at home, promoting on the web is most important. Some of the benefits of promoting is;
Increasing brand awareness- the help of various media like the television, billboards, radio or local newspaper news, you can spread across information about your brand and company, which helps people to find out more about you and look into your products and make purchases.
Segment identification- Having a full-proof and well-thought-out promotional strategy and marketing plan can help you identify different segments of consumers in the market and offer suitable solutions for your clients.
Increasing customer traffic- The more you promote your brand, the more will the customers know about you and your company and the more will they be interested in your products. Promotion can be done even by giving out free samples which work wonders for customers! They try your product and ultimately, come to you and make purchases.
5. Video Content 
Video content has become a more commonly used and popular marketing strategy. So if your business are not already using videos then you should defiantly jump on the bandwagon! There are loads of different ways to use video content in your social media strategy. Live videos are just one of the different ways which can be used. Live videos allow businesses to interact with their audience there and then in the moment without being face to face. People engage by asking questions. So you can show them you're not just a brand, by interacting with them during and after your live video. Lives are an option on social platforms such as Instagram and Facebook. Your business could also produce videos for YouTube, just for your feed (Instagram/Facebook) or the newest one is TikTok. Sometimes as a business videos are an easier way of promoting and getting across your product or service rather than writing it all down.
6. Keeping sales tactic to a minimum 
Another one of the marketing on social media tips is sales tactics. Sometimes businesses who are trying to promote a product or service can become to intrusive. People being slightly intrusive whether that's over the web or in person was a tactic that a lot of businesses starting off by using. People don't just want to be sold too, they want to build a relationship with you and establish real connections. The more they trust you, the more likely they are to buy from you.  Often consumers become overwhelmed when brands begin to promote their product too much. The key is to also listen to what the consumer has to say, they may of never heard of your product before or they might already know quite a bit. As well as getting your point across for your business, it is important that you hear what they have to say. The most important thing is to sell yourself, whether your selling shoes or online services the thing people want to know is, what makes you different? Part of 'selling yourself' includes a lot of behind-the-scenes work before you even speak with a customer. You will need to spend time refining your message and don't limit yourself to one tactic, and pay close attention to the ones that appear to be driving the most success. Remember, especially if you have got the customer on board that sales doesn't end after they walk off. You built a connection with them for a reason so don't disappoint the customer or your business by not remembering to get in touch with them and giving them the best service you can. At the end of the day every sales interaction is about one-on-one communication.
Get your
Free

Social Media Plan
7. Engaging with your email subscribers
The next one of marketing on social media tips is emailing subscribers. Not enough business owners are using social media to build lasting and profitable relationships with their current subscribers. You should create dynamic and storytelling content that inspires your readers and provides them with a unique value to their online experience. When creating email campaigns, it's important to include relevant content that relates to your brand's message and the interests of your subscribers. One of the best ways to do this is through creating an  email newsletter that's rich with value-add content, including news, customer success stories, tips, and more.
If an email is difficult to consume, chances are that a reader will stop engaging with it. Having a clear and crisp email design is essential to customer engagement, and using eye-catching and relevant images with short blocks of copy will encourage customers to read through the entire email. You also need to make sure that your newsletters are easily adaptable to mobile. It's important that personalize the emails as best you can, you readers want content that is most relevant to them and their interests. You should include the name of the customer you are emailing on the subject line. We all know that inboxes are constantly flooded with personal, professional, and promotional emails each day. While we sift through our inboxes, deciding which emails to open and which ones to skip over or delete, we usually make these decisions based on the subject lines we see at first glance. They want to feel as if you know who they are and that you are invested in them. If the email is presented in a more personalised way, then the customer will be more inclined to email back and interact with you.
So, what we can see from this blog is that there are plenty of ways to interact and use marketing effectively! These are just some of our marketing on social media tips and maybe you should have a go at some of these techniques for your business!
Share this Post