Sector: Comedy, Mental Health
Website: instagram.com/dappersinstagram
What we did: Community Management
impressions over 3 months (average of 802k), increased by 76%.
new followers in 3 months
Who is Dapper Laughs?
Dapper Laughs is a UK based comedian with a social media following of over 800,000 on Instagram.
With a career based around controversies Dapper's following has continued to grow.
His work with Men and Their Emotions in recent years has focused on creating a safe non judgemental place for men to both open up & advise each other.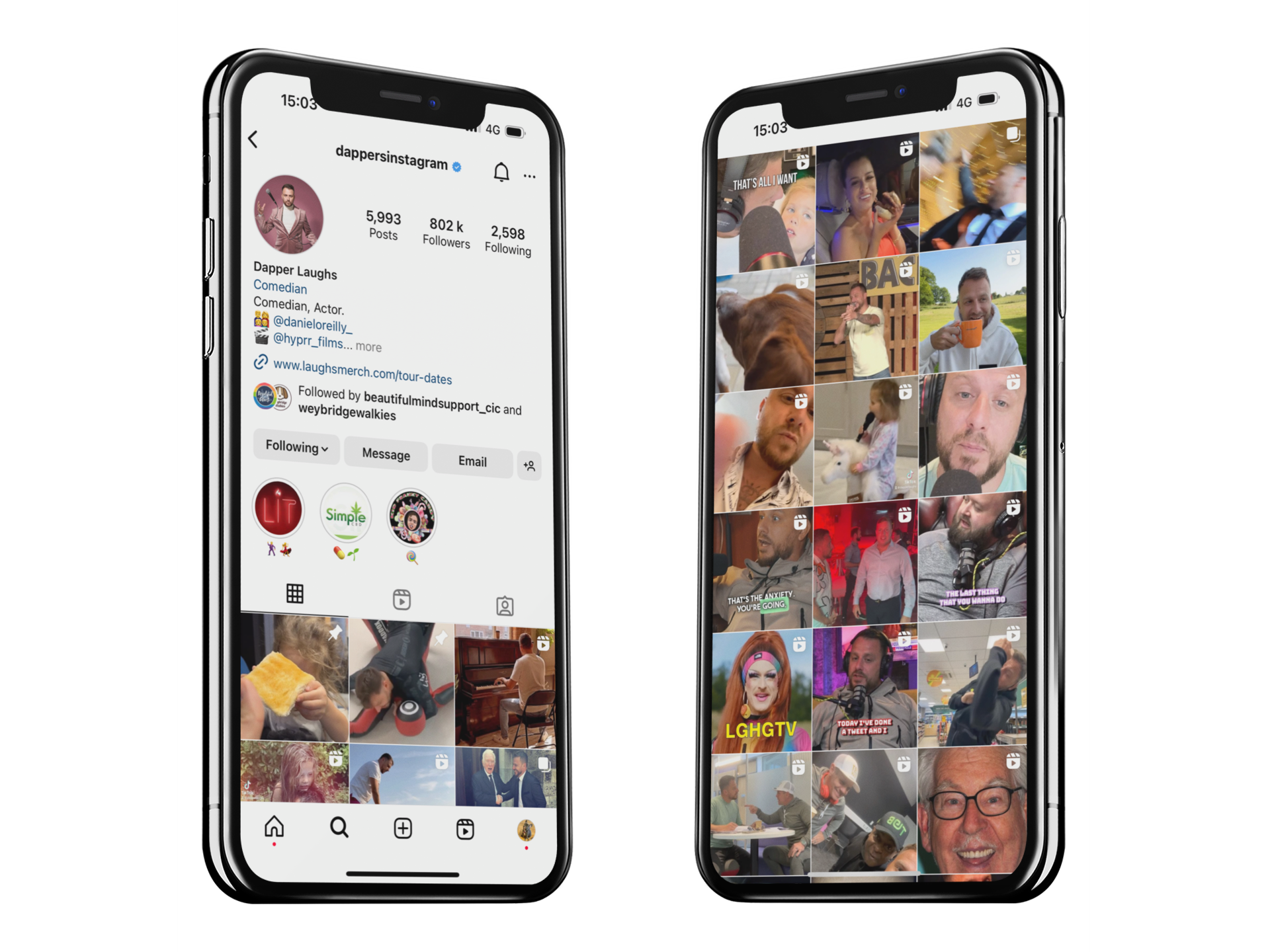 How we helped Dapper Laughs
Dapper came to us looking for a company to help manage his ever growing community. This was across platforms including Instagram, Youtube and Twitter.
With thousands of interactions every day it was important for his brands to not only reply but capture any leads that were sent to him.
Since we started working with Dapper Laughs their external link presses are up 132% to his Tour and Merchandise website.