Client: Guildford Advice to Employment
Sector: Coaching and Recruitment
Website: guildfordadvicetoemployment.co.uk
What we did: Website re-design and build
Increased engagement rates
Who are Guildford Advice to Employment?
GATE are an independent, volunteer group supporting local citizens when finding employment and voluntary positions. All advisers have professional backgrounds and are more than happy to share their wide range of knowledge and experience to those seeking employment. GATE came to us wanting a new and improved website and we were excited to help!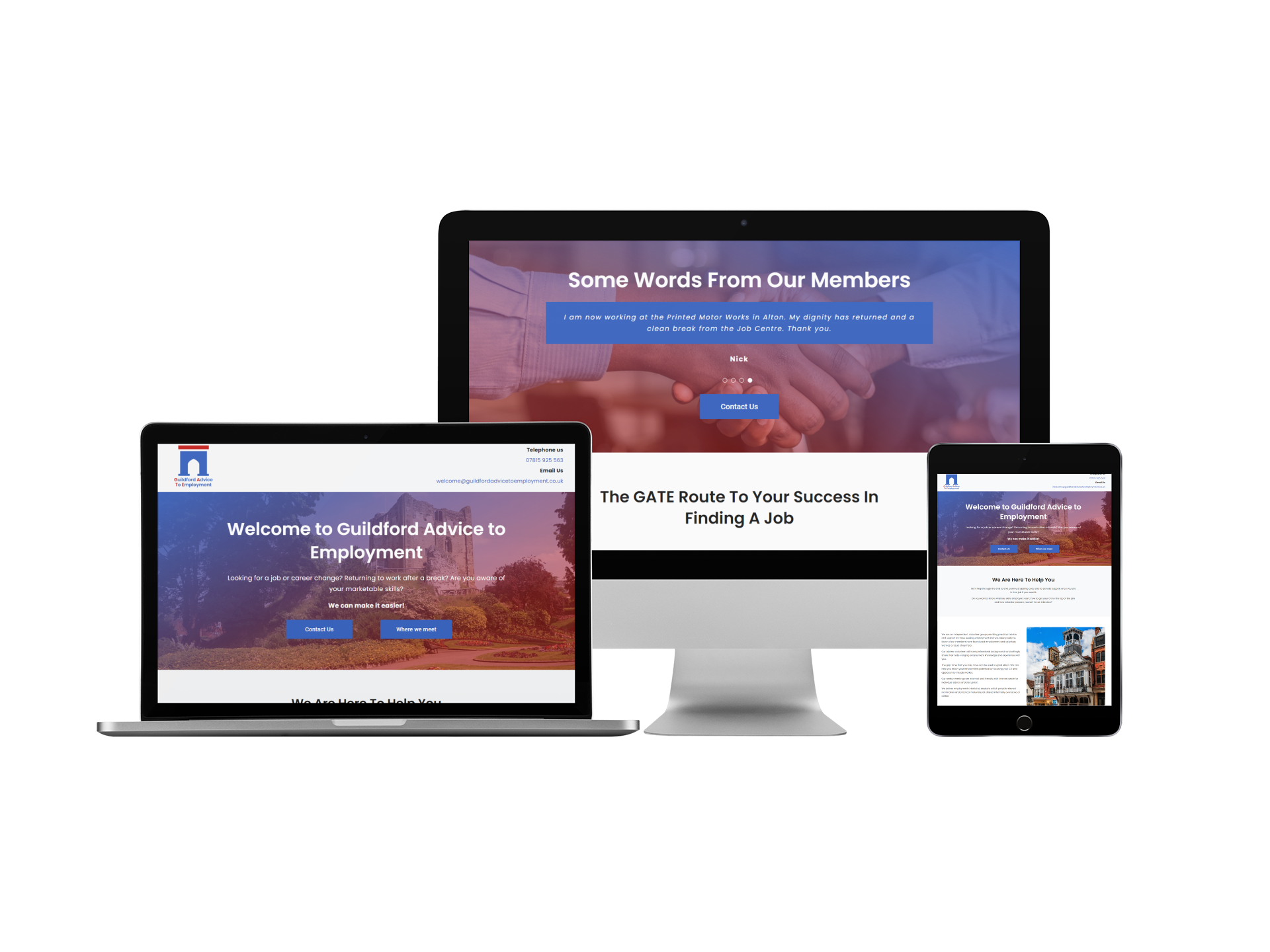 How we helped Guildford Advice to Employment
We wanted to create a great new website for this local business! The website is well organised and easy to navigate, displaying how GATE's services can help, where their weekly meetings take place and how to get in touch. Having a site that is simple to navigate increases it's usability therefore, encouraging more page views and higher engagement rates! We also chose to show a handful of testimonials from GATE's services on the home page, promoting their highly-rated work to browsers.