Client: Tigon Scaffolding
Website: tigonscaffolding.co.uk
What we did: Website re-design and build & SEO Support
More responses on contact forms
Who are Tigon Scaffolding?
Tigon Scaffolding offers a variety of commercial and residential scaffolding and access solutions for projects all over Surrey & South London. The team needed a flashy new site that could showcase their top-tier capabilities.
Our web department was super excited to get building a brand new site from scratch and create something beautiful for everyone at Tigon. Similarly, the Tigon team needed something that would help them boost exposure across their local areas and delve into more commercial and residential projects across the South.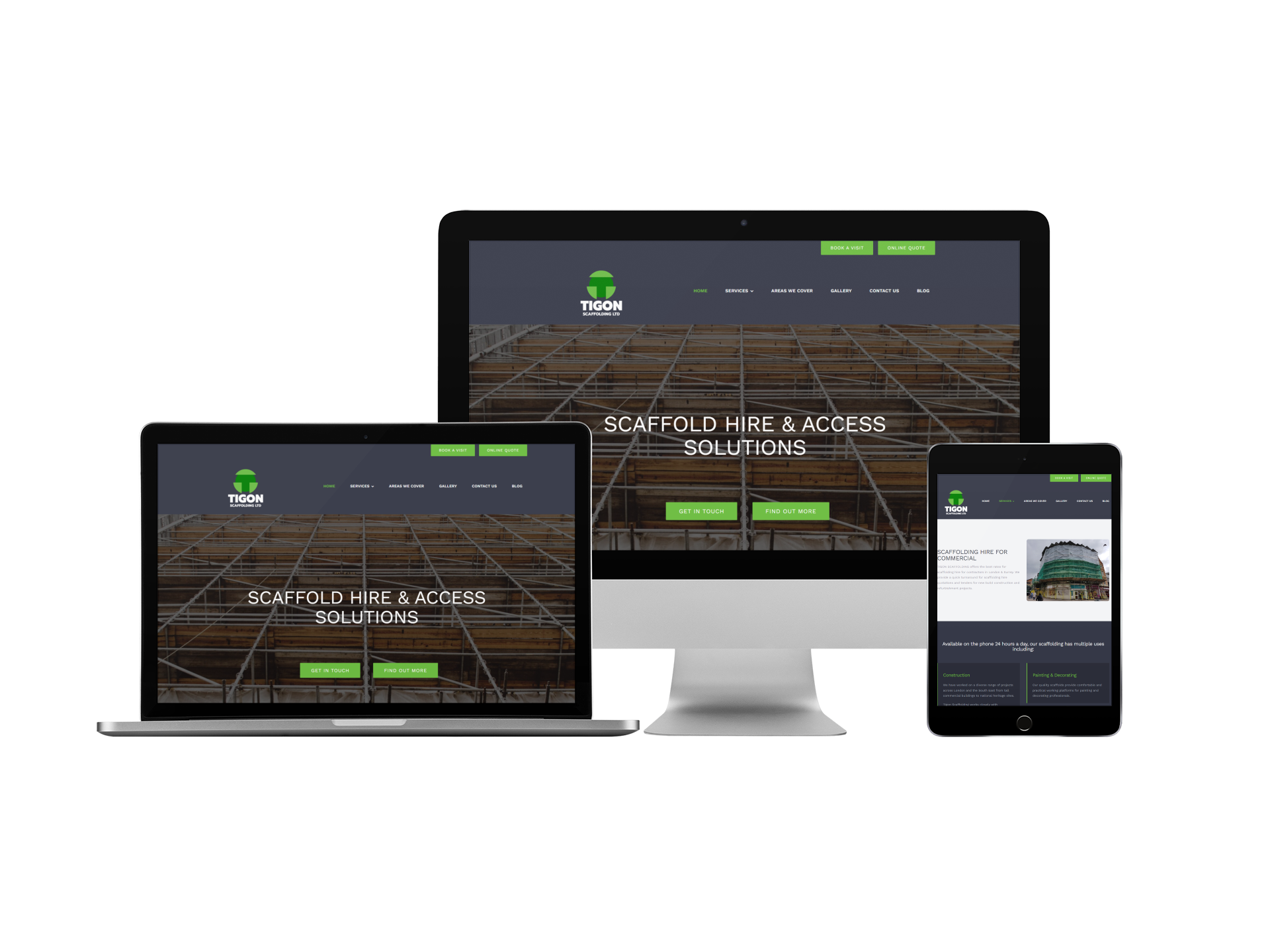 How we helped Tigon Scaffolding
Our SEO and Social departments were more than happy to build some strategies and get started with increasing the reach of Tigon Scaffolding's online presence.
Our web team stepped in and designed, built and launched this sleek and professional new platform full of new and important information to advertise the business. They now have separate areas for residential and commercial services as well as quick links to their overhauled social media pages and brilliant 5-star reviews.
It is fully optimised for mobile and desktop – showcasing all the previous projects Tigon has undertaken. Similarly, we've kicked off their SEO strategy with some unique content and an optimised website.