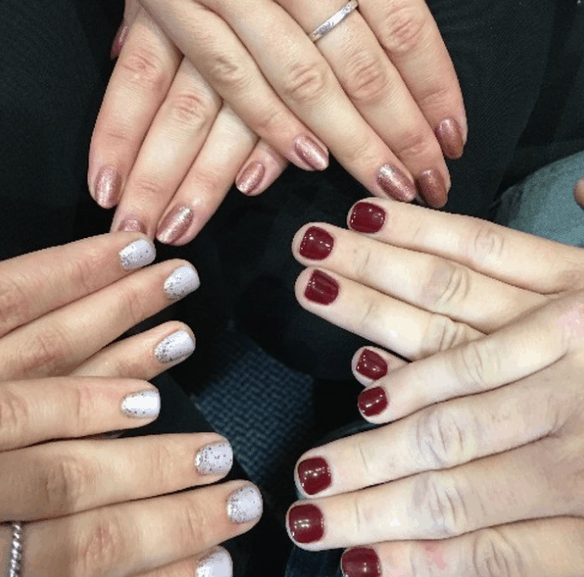 26 Apr

The Delivered Social Podcast Episode 7: The Girls Visited One Of Our Amazing Clients!

The Delivered Social Podcast episode 7 has just been uploaded, and it's a bit of a change from our traditional formula! Instead of debating a big topic from the realm of online marketing and social media management, we decided to mix things up this week and take the podcast party to one of our clients.

Earlier in the week, Hannah took Ali and Georgie on their first ever client visit; the three DS girls popped over to The Beauty Nest in Chobham to learn more about the business, get their nails done and record a quick testimonial for the podcast. The Beauty Nest became a client relatively recently, after Natalie came to our office for a social media clinic with Jon.

After the visit, Rob chatted to Ali and Georgie about their experience, and mixed everything down into this one lovely little podcast nugget. If you want to listen in your browser right now, here's the player…

Alternatively, you can find The Delivered Social Podcast on Soundcloud, iTunes or the podcasting app of your choice. Don't forget to rate and subscribe, wherever it is that you listen! And don't hesitate to contact us if you have a social media question you'd like us to tackle in a future episode!

Jon built Delivered Social to be a 'true' marketing agency for businesses that think they can't afford one. A dedicated marketer, international speaker and proven business owner – Jon's a fountain of knowledge – after he's had a cup of coffee that is.

Latest posts by Jonathan Bird (see all)