The Secrets To Running A Successful Twitter Q&A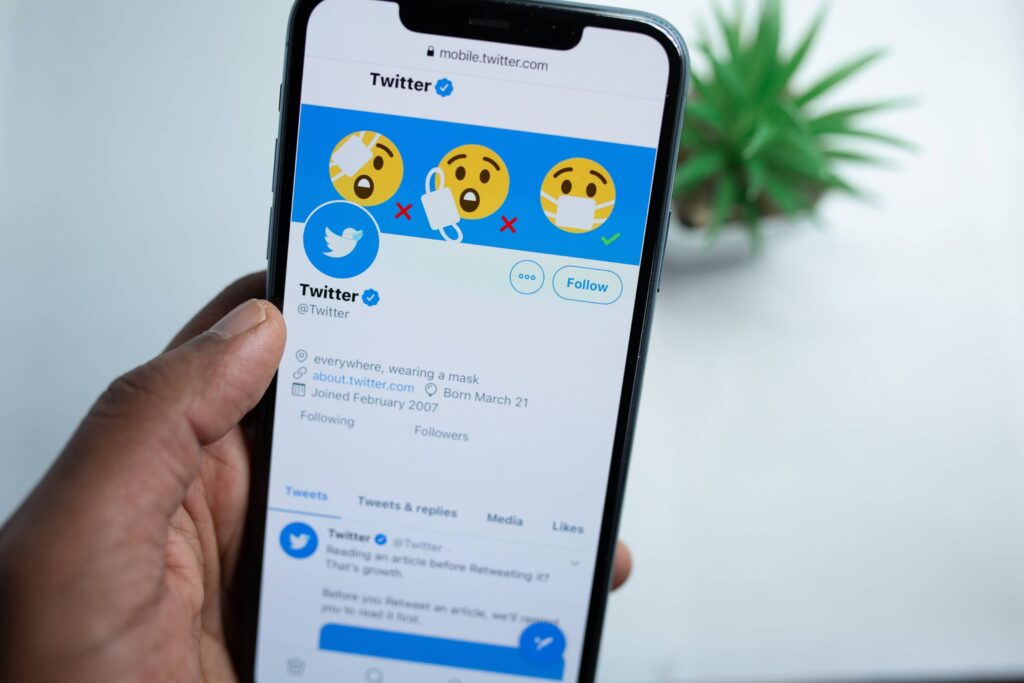 Twitter is a very popular social media network for lots of different people, for various reasons! The concise character limit of 280 characters lets you get your point across quickly, and it's great for encouraging conversation. If it's a network that you're not using yet, try it, because you might be really missing out! While it's a fun and useful network, it's not well known for being the best network for brands and businesses to get engagement. In fact, many businesses instead use it as a customer service tool. While this is useful and has its place, Twitter can be a whole lot more valuable than that! There are plenty of strategies you can employ to encourage your followers and fans to interact with you on this platform. Possibly the best way to do this is by a Twitter Q&A! This is a strategy that is growing in popularity, with businesses, influencers, and celebrities alike getting on board. But what are the secrets to running one? Let's take a closer look…
What exactly is a Q and A?
If you've not seen or taken part in one before, you may be a little bit confused. What exactly does a Q&A look like on Twitter? It genuinely is as straightforward as it sounds! You can allocate a set amount of time for your followers and fans to ask you questions via a Tweet. Then, you can reply to their questions with a concise, 280-character long answer! There are a few things you can do to spice your Twitter Q&A up. For example, it could have a theme. This could be any questions your followers want to ask, or questions about something specific such as the beginning of your brand, a new product launch, your team members- anything! All it takes is a little imagination to create a great Q&A. However, if it is your first Q&A, we'd recommend starting with a general one where your followers can ask any questions they like. You never know what burning questions they might have that you can answer with ease!
Get your
Free

Social Media Plan
Planning your perfect Q&A
As with anything, the secret to running a successful Q&A is all in the planning, especially if you haven't run one before! Here are a few things to consider in the planning stages of your Q&A event to ensure that it is as good as it possibly can be!
Go back to basics
When planning your perfect Q&A, the first thing to do is think of all the basics. When will you be holding the event? How long will it be for? How will you make sure that you can see the questions coming in? We suggest using hashtags that are unique to your business (for example #DeliveredSocialQandA). So, users can add the hashtag to their tweeted questions. Then, you can browse through it to see what's being asked without missing anything.
When choosing the date and time to hold your Q&A, it's important to consider who your target audience is. What time zone do they live in? Are they adults who you'd expect to be at work, or younger teenagers who may be in school or university? While it's impossible to know the schedules of every single one of your followers, it's probably a safe bet to hold the Q&A at a time when a lot of them will be free and possibly browsing their phones! A good example of this is lunchtime when people are on their breaks, or an evening when people will be on their phones after work or school. Finding the perfect time that gets you the most engagement will be a case of trial and error, and it may take a few Q&A sessions to work out what is best for you!
Decide on a winning Twitter Q and A theme
We've already mentioned that you can have themed Q&As, based on pretty much anything about your business if you wish! However, it's a good idea to think of your theme well in advance so that you can make it clear in the promotion of the event. This will help ensure that you get relevant questions, and your followers don't get frustrated because their question isn't being answered, simply because it's not relevant to this particular session. If you want to have a general Q&A, there are still ways to spice it up and encourage people to take part. For example, why not pitch it as 'Our CEO answers all of your questions!'? This encourages people to get their questions in because the head of the company will be answering them, adding to the excitement and exclusivity of the event.
But, whoever you choose to answer your questions should be well equipped to do so! They should know the business or at least the area that the session is going to be about, really well. So, it's probably not the best idea to get your new team member to answer the questions on their first day in the business! It's also vital to make sure that whoever is answering the questions knows their way around Twitter, to avoid any unnecessary delays or mistakes while they learn the ropes. Don't be afraid to have a practice session if need be! Working as a team is also an option, where a social-media-savvy team member clicks all the buttons, but someone else, such as your CEO, thinks of the responses.
How to encourage people to take part in your Q&A
Now, while Q&As are a great way to get more people to interact and engage with you on Twitter, you can also add in some sort of incentive to encourage people to take part. The best way to do this is to offer some form of prize to one person who asks you a question. This prize can be anything you like, but it's a great way to show off a new product launch and drum up some excitement for it. All you need to do is pick one winner from everyone who has asked you a question and follows you. Then, you can get in touch with them to send out their prize! Don't forget to talk about the opportunity to win in any promotional material you use to market the session. And, talk about it on Twitter just before the Q&A begins, so that people will remember that they have the opportunity to get an extra prize!
Promoting your event
Possibly the most important stage in your planning is to figure out how you are going to promote your Q&A on Twitter. You may think that tweeting about it in the lead up to the event is enough, but unfortunately, it's probably not! Don't forget, not everyone who will be interested in taking part will follow you on Twitter yet. Take a look at some of the strategies you can use to promote your Q&A here:
| How can I promote my Twitter Q&A? | More information |
| --- | --- |
| Utilise influencers | If you use influencers as a part of your marketing strategy, why not ask them to promote your upcoming Q&A as a part of their work? This way, it will reach their audiences as well as yours! And, if you've chosen your influencers well, their audiences will be interested in what you have to say. |
| Promote it on your other social media networks | Of course, when it comes to promoting your Q&A Twitter should be used as much as possible! But, you should also post about it on your other social media networks as not everyone who follows you there will know about your Twitter. |
| A blog | As we've mentioned, there's a character limit of 280 on Tweets. This probably isn't enough room to promote all of the information about the event. Why not link off to a separate blog on your website that has more detailed information about what's happening? |
| Send it out to your mailing list | It's a great idea to add details about your latest Q&A in a prominent place in your next email newsletter. You could even send it out in a dedicated email if you'd prefer! Doing this will ensure that news of the session reaches as many people through as many channels as possible. |
| Don't forget your hashtag! | When promoting your event on any network, make sure to include the unique hashtag that people need to use to ask you a question. This is perhaps the most important step to ensure that people take part correctly, so don't forget it! |
Who Will Answer The Questions?
You can't really just pluck a team member from thin air if they're not equipped to engage with the queries and provide useful information. If you have a director or CEO that's in the limelight, they will be the first port of call. This is because they are the face of your business and are the voice people want to hear.
Alternatively, if you are theming the Q&A around a certain department or service you offer – the lead may be best to host.
It's important the answers are concise yet informative and have the possibility to lead to a call to action. Of course, if you have any writers on your team, they could be crucial at delivering really great responses within the 280-character limit.
Always be prepared for the best Twitter Q&A outcome
Hosting a Q&A is exciting but also apprehensive because you never know what response you're going to get! Will there just be a few questions, or will what feels like the entirety of Twitter wants to ask you something? Because of this, it's always the best idea to be well prepared. As we've already said, make sure you know your way around Twitter, or you have someone on hand who does. And, give whoever will be answering the questions fair warning that the Q&A will be taking place, ad the theme! This will give them enough time to think of likely topics that will come up, and how they will want to answer them. If this is your first time running a Q&A Twitter can seem like a scary place. But don't be afraid, just have a practice run tweeting out, replying to people, using hashtags, and so on, so you can get to grips with everything beforehand.
During the event
So, you've planned your Q&A to perfection and you're feeling confident. The big day is here. But what do you need to do during the event itself to make sure it runs smoothly and you answer as many questions as possible? Here are some easy steps to follow so everything hopefully goes off without a hitch:
Keep that hashtag prominent
Your unique hashtag is the most important thing in this whole process, as it's how you'll find the questions to answer. So, don't forget to talk about it and how to use it in a tweet just before the Q&A begins! Side note: it's a good idea to check out your hashtag possibilities beforehand, to make sure that it's not already been used extensively. This will make it harder to find your questions.
Shout About Your Success
Of course, planning a successful Twitter Q&A is a lot of effort – so when it goes well, you need to shout about the outcome! Share it with team members, let them know what consumers are looking for and asking about. It could give them new ideas for content or provide opportunities for more efficient responses next time.
Turning your tweets into an FAQs page on your website or even some funky infographics to use on social media will give you a really valuable result. Make sure everyone gets involved.
Find your questions!
Once the session has begun, you can search the hashtag to find the questions that people have asked you! It's a good idea to keep it to your pre-specified timeframe, so people who are observing the Q&A don't miss any of your answers because you've run over time or started too early.
Don't forget to retweet, and use the hashtag yourself
It's a good plan to retweet everything that you answer before you send your answer out. This makes it easy for those observing to see what questions you have answered without having to search through the hashtag themselves. You should also use the hashtag in your answers, so if you want to look back on the Q&A you can find both your answers and questions with ease. And, it makes it clear which tweets are part of the Q&A and which aren't. It's all about making it easy for everyone involved to get the most success and engagement, no matter what your Q&A is about!
So, that's how you can run a successful Twitter Q&A every time! While it may seem like there are a lot of steps involved, it really comes down to following some simple processes, making sure everything is set up correctly, and promoting the event as much as possible. It's worth the effort, as a successful Q&A session can skyrocket your Twitter engagement and help your followers get to know you better (and vice-versa!). It shows them that you are listening to their thoughts, suggestions, and concerns. This helps to position you as a trustworthy brand that truly cares about its customers. So, if you want to promote your business in a fun, interactive, and successful way, what's not to love?
If you enjoyed this post, why not check out the rest of our blog page? We regularly post tips, tricks, and news about all things digital marketing- you don't want to miss out!
Share this Post