The Ultimate TikTok Guide: Your TikTok Questions Answered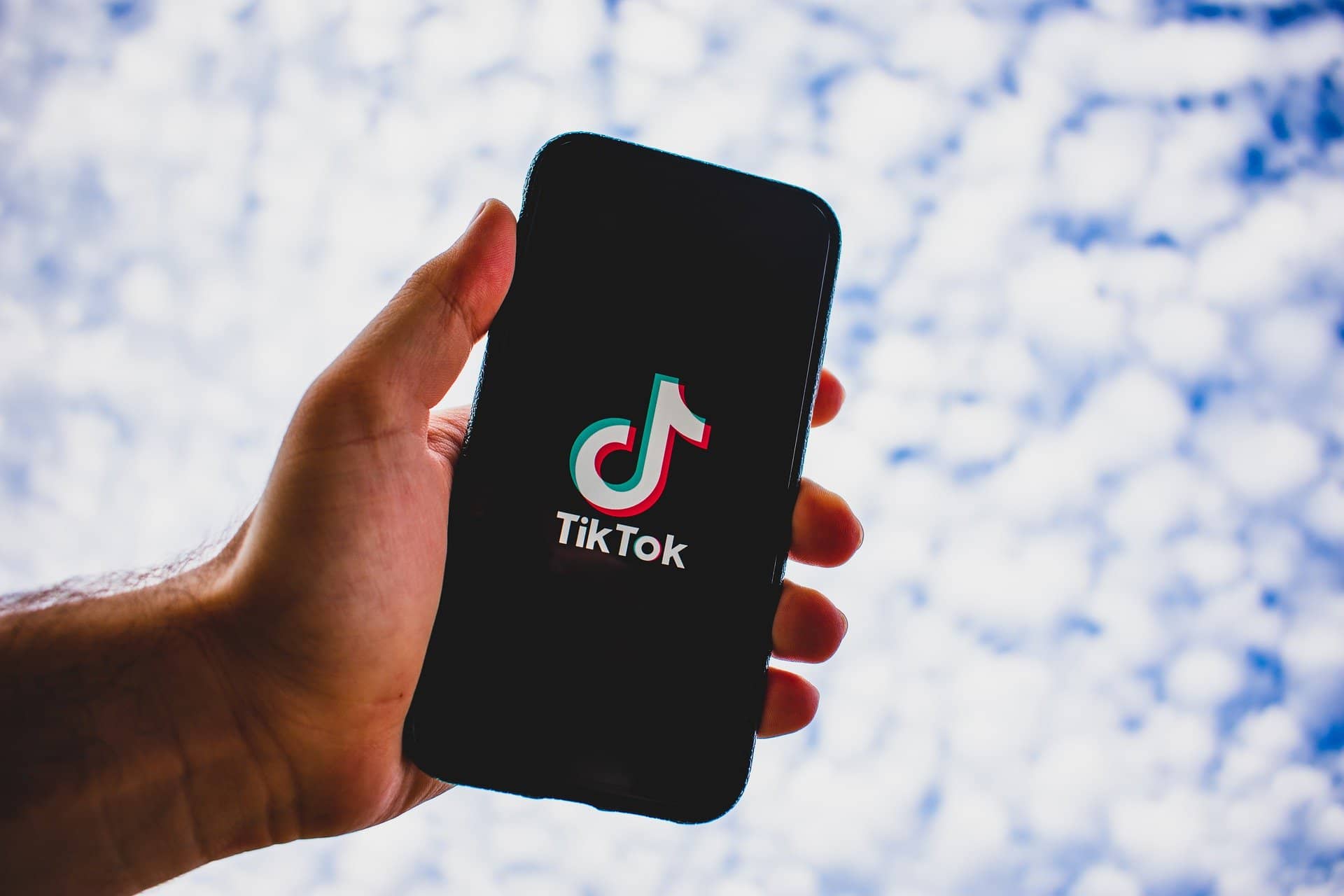 When it comes to social media apps, it seems as though there is always something new popping up. Many of these don't stick, but the exception to this rule is definitely TikTok. Originally dubbed Musical.ly, it's the China-based video-sharing app that's gone wild with people of all ages, but especially those aged 25 and under (otherwise known as Gen Z). As with any relatively new platform, users are bound to have a few questions about it. And, we want to answer them for you today! So, whether you want to know how to make a TikTok, if it's going to be banned, or even if it can make you money, you'll find all the answers here…
Click on the links below to skip to a specific question:
How many TikTok users are there?
How many TikTok accounts can you have?
How many TikTok views to get paid?
Who are the most famous people on TikTok?
What TikTok made Charli famous?
Can TikTok users see who shares their videos?
How many TikTok followers do I have?
Where TikTok has been downloaded the most
What TikTok filter animates objects?
What TikTok video has the most views?
Which TikTok has the most likes?
How the TikTok algorithm works
Can TikTok see who views your video?
Are TikTok videos copyrighted?
Can TikTok delete your account?
Where do TikTok sounds come from?
Where are TikTok videos saved?
What is TikTok?
Firstly, let's take a closer look at what this app is actually all about. TikTok is a social media platform where you can share videos that are up to one minute long. It's probably most famous for its dancing videos, and the majority of the most popular TikTok stars are known for their dancing. But, there is content on the app on all sorts of different topics- from fashion to football, parenting to cooking- there truly is something for everyone! TikTok has two main streams of content that its users can access: the For You Page and Following tabs. On the Following tab, you can see all the videos from the creators that you have chosen to follow. On the other hand, the For You Page is a stream of content curated especially for you by TikTok and it allows you to find new creators and see popular viral videos.
How to make a TikTok?
Wondering how TikTok works? Well, making a TikTok is actually really simple! You can either film your video clips in the app, or import clips that you've already filmed. To get started, click the + button in the centre of the bottom of your screen. From there, upload your clips or film your clips on-app. Then, you can add all sorts of effects, sounds, text, filters, and more to your video to make it stand out. Once you're happy with how your video looks, you can add a short caption and hashtags to tell your followers and fans what your it is all about. From there, it's super easy to publish your video and share it with the world! That's essentially all TikTok is, but there's plenty of opportunities to make creative and unique videos to stand out from the rest.
Where TikTok originated
You may be wondering about how TikTok started. Well, the app originated as Musical.ly, an app that was released in July 2014. In August 2018, the app became TikTok, which is how it has remained until this day (March 2021).
How many TikTok users are there?
Many people ask the question of how many TikTok accounts are there? Well, as of February 2021, there is allegedly 1 billion  monthly active users on the app. This means that nearly 1 in 7 people from all over the world have an account on this app and use it on a regular basis. And, as of December 2020, the app had been downloaded over 2.5 billion times in total. This makes it the most downloaded app worldwide.
How many TikTok accounts can you have?
What's better than one TikTok account? Two, of course! And luckily, it is possible to have more than one TikTok account active on the same device. This could be useful if you want a business and personal account, for example, or if you are a social media manager who managers TikTok accounts for other businesses. Adding your second account is super easy. On your profile, just click the three dots at the right-hand top of the screen and scroll down to the bottom where it says 'Switch Accounts'. From there, you can create a new account or switch between them if you already have more than one. You can have up to five different accounts on the same device, so it's really useful feature!
Does TikTok pay you?
So, can TikTok make you money? In 2020, it introduced the Creator Fund, a $200 million fund designed to pay creators for their followers, views, live videos, and so on. But the question of how much TikTok pays for views and more remains a mystery, as creators are not actually allowed to divulge how much they make from the Creator Fund. However, it has been reported that most creators make between $0.02 and $0.04 per 1000 views. So, most creators won't be making a fortune from it, but there is the potential to earn a fair bit for larger creators.
Another way to get paid on TikTok is through sponsorships and partnerships with brands. This happens when you feature a brand in a TikTok video as advertising, and you get paid in return. The amount you can get paid depends on a range of factors, such as the number of followers, views, engagement on your videos, and more.
How many TikTok views to get paid?
To join the Creator Fund and get paid by TikTok, you need to apply to join the fund. The requirements for this are: to be 18 years of age or older, have over 10,000 followers, have had over 10,000 views in the last 30 days, and create unique and original content according to TikTok's community guidelines. To get paid through brand partnerships and sponsorships, there is no particular minimum number of views and followers as it depends on what the brand is looking for. Usually, though, the more views and followers you have (as well as how engaged they are), the more you will get paid for this kind of content.
Will TikTok be banned?
You have probably seen the news headlines about the prospect of TikTok being banned in several countries. But will TikTok shut down, or be forced to by governments? Of course, nobody can say for certain, but the rumours about TikTok being banned in the US have not come to fruition just yet. There are a few reasons people cite on why TikTok should be banned in the US and beyond. Dubbed a 'threat to national security,' due to its Chinese owner, former US President Donald Trump and his government tried to ban the app unless it could find a US-based owner. Talks are still ongoing so the app's future in the US is still hanging in the balance- but who knows what will happen in the coming months and years?
It's also important to note that TikTok has been successfully banned in India, which happened in a response to a border clash with China. This happened in June 2020, alongside more than 200 other Chinese apps. TikTok was also banned for a short period in Pakistan in 2020 for 'immoral/ indecent content,' although that ban has since been reversed.
Can TikTok track you?
Many people are worried about this due to the prevalence of news articles on the subject. So, can TikTok 'spy' on you, really? Well, it depends on what you mean by tracking or 'spying'. Of course, TikTok collects data on its users. But this is the same for any social media app, such as Facebook, Instagram, and even LinkedIn! Whether this tracking actually presents a threat in the way that media outlets and some governments believe, nobody can be 100% sure. If you are worried about this, we would recommend doing your own research on the subject to see if you are personally comfortable with what's going on before you download the app.
Will TikTok die?
Many people think that TikTok is just a fad that won't last long. Of course, it's impossible to answer the question of will TikTok last? But, it remains a hugely popular app, so we don't think that it will be going anywhere any time soon.
Where TikTok is not banned
While there's a lot of news articles out there about TikTok being banned in various countries, it has actually not been banned in that many as of March 2021. Currently, in China, only a censored version is legally available. It is banned in India at the moment, and is intermittently blocked in Indonesia and Bangladesh. It was also previously banned in Pakistan. You can find out more about the banning of TikTok on its Wikipedia article here.
Are TikTok views real?
It's not actually that uncommon for a TikTok to get tens or hundreds of thousands of views. Many even get multiple millions of views. This leaves many people wondering if they're all real. So, are TikTok views fake? It's important to remember that TikTok videos are all very short, at under a minute long. So, they do tend to have quite high levels of engagement, and it's quick and easy for people to rewatch the videos multiple times if they're interested. So, the answer is that the views are probably not fake. Although, nobody can prove it for certain as technically there is nothing stopping TikTok from artificially inflating views if they wished. And, there will always be some bots and 'fake' accounts, especially if people are buying followers and views. So, the short answer is that the majority of views are probably real, but not every single view on the app will be, unfortunately, as that is simply the nature of most social media sites!
Are TikTok videos real?
TikTok is home to a whole host of videos uploaded by users. Most users upload their own original content, but some share videos from elsewhere such as clips from TV shows or memes. So, the answer to this question depends on what you class as 'real'. There are also a lot of filters and effects that you can add to your TikToks. So, we'd just advise that you be aware- TikTok, like any social media network, tends to be a highlights reel- so everything may not be as it seems, especially if users are using a filter!
Are TikTok followers real?
Similarly, most TikTok followers will be real. With over 1 billion active accounts, there's plenty of potential for getting real followers! However, be aware that there will be some bots out there as is the case with all social media platforms. But, as long as you don't buy your followers (which you definitely shouldn't do as it harms engagement in the long run), this shouldn't be a big issue.
Who are the most famous people on TikTok?
As of March 2021, these are the top 10 most-followed accounts on TikTok. As you can see, the most followed account belongs to US teen Charli D'Amelio, who is mainly famous for her dancing videos after she went viral in 2019.
| Number | TikTok Account | Number of followers (in millions) |
| --- | --- | --- |
| 1 | @charlidamelio | 108.7 |
| 2 | @addisonre | 77.1 |
| 3 | @bellapoarch | 58.0 |
| 4 | @zachking | 57.1 |
| 5 | @spencerx | 51.6 |
| 6 | @lorengray | 51.4 |
| 7 | @tiktok | 51.2 |
| 8 | @dixiedamelio | 49.2 |
| 9 | @willsmith | 48.4 |
| 10 | @justmaiko | 45.1 |
What TikTok made Charli famous?
Charli D'Amelio is the most followed person on TikTok, with over 100 million followers in total. But which video made her account viral? Well, the video that really kickstarted her TikTok career was posted on July 15th 2019, and was a duet (a side-by-side video) with TikTok user 'Move With Joy,' where she copied Joy's choreography. It's widely regarded that this was the first TikTok video of Charli's that went viral. After that, most of her videos started going viral too, leading up to the number of views and followers that she has today! Take a look at it here:
Can TikTok users see who shares their videos?
TikTok enables you to share your videos, and those of others, with your friends within the app, on other social media networks, and beyond. But can TikTok users see who's shared their videos? The answer is no, they won't be able to see when you shared their video, or even who shared it. They will only be able to see how many times their video has been shared overall.
How many TikTok followers do I have?
Your TikTok followers are displayed on your profile. To get there, click the button furthest on the right at the bottom of your screen on the app. Your follower number is displayed under your profile picture, alongside the number of people you follow and the total number of likes your videos have gained. When you have more than 10,000 followers, TikTok rounds it up to the nearest 100. So it can be tricky to know exactly how many you have. To find out, you need to switch to a TikTok Pro account (which we'd recommend doing from the beginning) which allows you to see all of your Analytics. After signing up, you need to wait 7 days for the data to display. But, after this, it will start showing you all sorts of data, including the exact number of followers you have, how many views you're getting, and how much they have increased over the last 7 days or more.
Where TikTok has been downloaded the most
TikTok is popular the world over. But, where has the app been downloaded the most? The answer is India, where it was downloaded almost 100 million times in the first half of 2020 alone. This may be surprising, since (as we've already mentioned) the app has now been banned in India- but will it return? Nobody knows yet.
What TikTok song is this?
Lots of songs become popular on TikTok, with users making up dances and sharing other types of content to the soundtrack of some catchy songs. Some are just released, whereas others have been out for years and are making a resurgence thanks to the app! If you don't know what a song on TikTok is, you can click the 'sound' of the video (this will come up as some scrolling text at the bottom of the video). If it contains a song, you should be able to find it out from there. And if not, you could always use an external app such as Shazam on a friend's phone to tell you where the song has come from and who the artist is.
What TikTok hashtags to use
Hashtags are a feature on all sorts of social media platforms, and TikTok is no exception. Using the right hashtags is a good way to help your content get seen by more people. Of course, the hashtags that you choose will depend on the subject of the content you are producing. Make sure that you choose hashtags that are relevant to your content so that you find the right sorts of viewers! We'd recommend doing your own research to come up with a unique set of hashtags based off of your own content. Remember that you don't have as much space for a caption on TikTok as you do on other platforms such as Instagram, so you will need to choose fewer, higher quality hashtags. Insterested in the most popular hashtags on the app? Here's a list- how many of them would you use?
| #tiktok | #fyp |
| --- | --- |
| #foryoupage | #foryou |
| #viral | #love |
| #funny | #memes |
| #followme | #cute |
| #fun | #music |
| #happy | #fashion |
| #follow | #comedy |
| #bestvideo | #tiktok4fun |
| #thisis4u | #loveyoutiktok |
What TikTok filter animates objects?
TikTok has a range of fun filters to use that are popular with their users. Cartoonify is the fun filter that allows you to animate objects, leading to plenty of hilarious videos all over the app!
What TikTok video has the most views?
There are so many videos on the TikTok app, but which has the most views? As of early 2021, it's Zach King's Harry Potter Illusion video, with over 2.2 billion views! It was posted in September 2019. Take a look at it here:
Which TikTok has the most likes?
Now we've covered views, what TikTok video has the most likes? Well, it's this video, posted by user Bella Poarch, using a sound from TikTok-famous song 'Sophie Aspin Send' by Blackpool-based rapper Millie B, posted in August 2020:
How the TikTok algorithm works
As with any social media network, TikTok decides who to show your videos to (and what videos you see) with a complicated algorithm. it's impossible to say exactly how it works, but if you want the best chance of getting your videos seen by as many people as possible on the For You Page (the section where TikTok shows you all kinds of new videos), here are some tips:
Use the songs and sounds that TikTok suggests to you when you're making your videos. These are the 'viral' songs that they're more likely to push out
Post unique and original content that is relevant to your target audience nad something that they'll find useful
Interact with your followers! Reply to their comments and maybe even check out their accounts
If a video gets interaction soon after being posted, TikTok is more likely to push it out to new accounts. So, get your friends to like, comment, and share as soon as possible after it's posted
Get your
Free

Social Media Plan
Can TikTok see your drafts?
If you're not quite ready to put your video live, you can put it in drafts. This means that the video won't be available for public viewing. Only you will be able to see it, and you can choose to put it live whenever you wish.
Can TikTok see who views your video?
Other users of TikTok will be able to see how many views your videos have had, but they won't be able to tell who it is that has viewed them. Similarly, you will not be able to see the specific accounts who have viewed your own videos- only those who have liked them.
Are TikTok videos copyrighted?
In theory, yes, you own any videos that you create on TikTok. And, you don't need to worry about any music you use being copyrighted itself, as TikTok will have already contacted the music provider. However, bear in mind that, as per their terms, TikTok is allowed to take your videos and use them in their advertising without this being an infringement of copyright, which is something to be aware of.
Are TikTok ads worth it?
As with most social media platforms, you can pay to post ads on TikTok for your business. But are they worth it? Well, that's subjective! Not every ad campaign on TikTok will be totally successful. But, there are certain types of businesses for whom it is more likely to be successful. For example, B2B businesses may not have too much success as not many of your target customers will be active users on the app. But, if you're a business that wants to market to a younger, consumer audience, you may find more success. There are a few different options when it comes to ads on TikTok, that are considerably more innovative than the options on other social platforms! They are:
The In-Feed Video: a branded ad video that shows up on users For You Pages, just as a regular video would
Brand Takeover: TikTok allows a brand to use their videos and 'takeover' a specific topic for the day
Hashtag challenge: You can use a sponsored hashtag to encourage user-generated content
Branded lenses: You can create a sponsored lens (otherwise known as a filter) for TikTok users to enjoy, while also advertising to them!
How much is TikTok worth?
The most recent estimate on TikTok's net worth is around a whopping $50 billion!
How often to post on TikTok?
If you want the best chances of your content being seen by more people, it's recommended that you post on TikTok as often as possible! Ideally, you should be posting at least once a day, if not more! The videos are super-short, so they don't tend to take too long to create. You can also boost your content by answering questions from your followers in a video, which is an increasingly popular option that also helps your followers get to know you a bit better!
How much does TikTok cost?
TikTok is a completely free app for you to use! They don't charge at all for users to create an account and post content, and there is no paid 'Pro' option. TikTok's Pro option is free and is simply a business account that gives you more insight into how your account and videos are performing.
Can TikTok delete your account?
If you want to delete your account, you can do so fairly quickly and easily. Just bear in mind that you won't be able to get it back! It will delete all your videos, followers, likes, and so on. All you need to do is visit your settings by tapping the three dots in the top right section of the 'Me' section. Scroll to 'Manage My Account', and from there, there is an option to delete your account permanently.
But can TikTok itself delete your account? There are a few circumstances under which TikTok may delete it. For example, they are known to 'purge' accounts of users who are under 13 (the minimum age required to sign up to the app). And, if you violate community guidelines, your account can also be suspended or removed. You can read TikTok's community guidelines by clicking here.
How much did TikTok sell for?
TikTok in its current form has never been sold, but Musical.ly was sold to current TikTok owners ByteDance in 2017 for around $1 billion.
Where do TikTok sounds come from?
TikTok sounds come from all over the place! Users have the ability to create their own sounds that other people can then use on their videos. Or, you can also use songs on your videos that are pre-uploaded to the app. This could be new songs that artists want to promote, or songs from years passed. There is something for everyone when it comes to sounds. And if there's not, why not create one of your own?
Where are TikTok videos saved?
When it comes to saving TikTok videos, you have a couple of options, Firstly, you can add them to your favourites section within the App so you can revisit them later. You can access this section from the 'Me' section of the app. But, bear in mind that if the video is deleted, you will no longer be able to view then. Also, you can save videos to your actual device (as long as the user has allowed this setting- not everyone does). So, the video will then show up in your camera roll with watermarks for TikTok and the user (to prevent others from passing them off as their own).
Will TikTok go public?
There are plenty of rumours that TikTok may go public via an Initial Public Offering (IPO), but this hasn't happened yet. Who knows though, it might go public in 2021 or beyond, as it continues to rise in popularity!
The Ultimate TikTok Guide: Conclusion
We hope that this guide has helped to answer all of your burning TikTok questions! It is a really fun app to use, and no matter what your interests are, there is sure to be something for you on there. Whether you have dreams of becoming a TikTok influencer, or simply want to find some new people to follow, TikTok is a versatile platform that's set to become even more popular in 2021. Of course, it doesn't come without its fair share of issues, just as with any social media platform. But, if you're not on it, you're probably missing out on a lot of great content! So, if you think it's something that you might enjoy, why not sign up and give it a try?
Got any more questions about TikTok that we haven't answered in this article? Drop us an email at hello@deliveredsocial.com and we will try and help!
Share this Post