How to stay safe online: For you, your family & your business
With people spending increasing amounts of time online, cybercrime is on the rise and internet safety is now more important than ever. Website hacks and stolen credit cards details are the dark sides of the online world, but the internet is also a critical part of our lives nowadays, particularly during the pandemic. So, how can you keep your family and business safe while online?
Here are our top internet safety tips – for you, your family and your business too.
What is internet safety?
Internet safety is all about keeping you and your personal information safe from online criminals. Internet safety promotes the best practice and security measures internet users can take to protect themselves from online fraudsters, hackers and predators.
How You Can Stay Safe Online
1. Get internet security software
Internet security software is important for all internet users from the home to the office. Most security software provides broad-spectrum virus protection and firewalls, including spam filters, attachment scans and spyware protection. Software like this will protect you from email scams, virus infection, browser hacks and more, and most versions prompt you to do regular scans to pick up any threats or malicious files before they can do too much damage.
2. Choose strong passwords
Using strong, unique passwords for each of your online accounts is paramount for internet safety. And although that might sound obvious, believe it or not, the password 123456 was used by a whopping 2.5 million people in 2020, making it all too easy for hackers to access accounts. There are various online generators you can use to choose a unique password. And if you struggle to remember them, tools such as LastPass store all your passwords securely and auto-complete when needed.
3. Activate two-step authentication
Another good tip is to enable two-step authentication on your internet accounts at sign in. This basically means that if you try to sign in from a new device, you need to confirm your identity by typing in a one-time passcode that is sent to another nominated device. This makes it very hard for hackers to access your account, even if they know your username and password.
4. Beware of email scams
Be careful of any emails that ask you to click on hyperlinks, particularly if they say your account has been hacked and you need to reset it. These are almost always phishing emails. If it looks like it's from a source you trust (like your bank), rather than click the email link, open your browser and access your account directly there. And if in any doubt, contact the company directly to check if they sent the email.
Keeping Your Business Safe Online
As well as the steps above, there are a couple of extra steps you can take to keep your business safe online too.
5. Ensure your website is well maintained
Around 30,000 websites are hacked each day. To prevent website hacks, it's important to keep your website updated and well maintained. Using outdated software and/or plugins means security vulnerabilities can open up, making it easier for hackers to gain access to your site and your customers' information.
6. Choose a secure host
Your website needs to be stored on a secure server to prevent website hacks. Ensure you choose a host that offers robust firewalls, regular monitoring and malware scanning. Some website hosts even offer hack protection guarantees.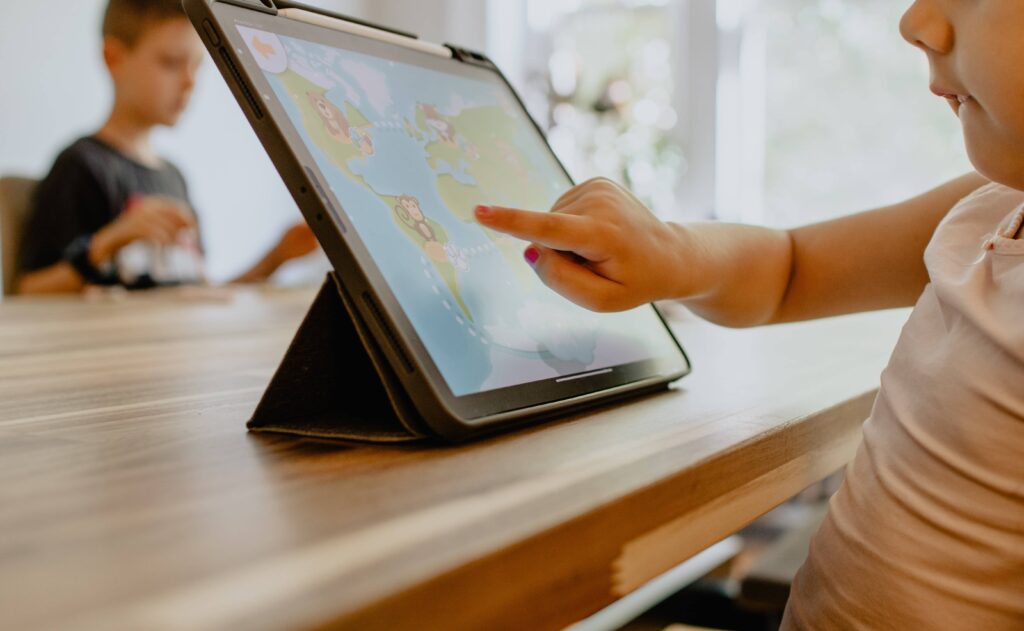 Internet Safety for Kids
And for the kiddies, these tips can help keep little browsers safe too:
7. Set up parental controls
Setting up parental controls on your devices, and even on your broadband, can help keep your children safe online. At a device level, you can control what your children access, blocking content like adult websites, social media apps and online shopping. Some broadband providers allow you to do this at an internet level, barring specific content on all internet connections within your home. And you can keep your children safe at a search level by activating Google's Safesearch which hides explicit content from search results.
8. Use kids profiles on apps
To ensure your children don't access age-inappropriate content, apps like Netflix have special kids profiles that you can set up so your child can safely browse around without stumbling upon adult content. BBC iPlayer and YouTube now even have special apps that only show kids content, and on YouTube Kids, you can tailor profiles to specific age ranges.
Happy browsing!
There you have it – 8 ways to stay safe online, whether you're an individual, family or business. With the on-going pandemic, the internet is such an important way to keep us connected, so use these tips to continue enjoying all the benefits of the internet without any of the nasty stuff.