What Are The 7 Ps Of Marketing And How Can Social Media Help?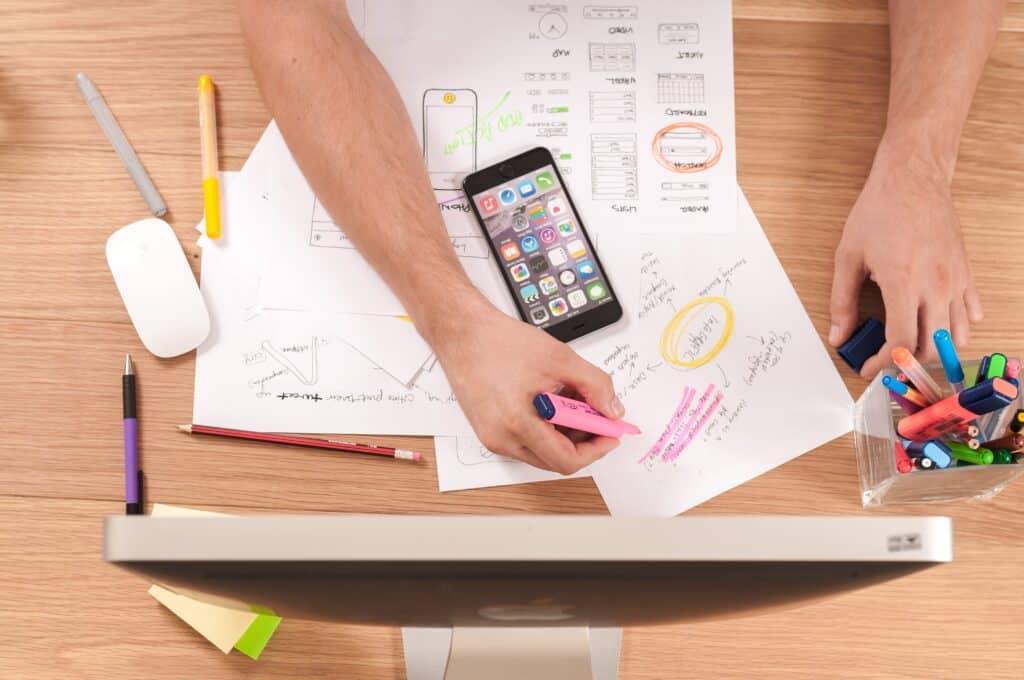 There are a few marketing theories out there that many people use to guide their marketing activities. One of the most popular and highly-regarded is the 'Marketing Mix'. First coined in the 1960s by E. Jerome McCarthy, this theory has been used by countless marketers to help define their strategies and offerings ever since! But things are always evolving, especially since the Marketing Mix was first introduced. While it once consisted of '4 Ps' there is now the '7 Ps of Marketing', updated to reflect the changing world.
The biggest thing in marketing this decade has undoubtedly been social media! If your business isn't using it as a big part of its business strategy, then we guarantee that you're missing out. In this blog post, we're going to go through the 7 Ps and how social media can help you achieve them and get that elusive perfect Marketing Mix!
Product
The first thing you need when marketing is, of course, a great product! It needs to fulfil the needs of the consumers you're aiming it towards, including being of the quality and function they expect. Obviously, not every business has a physical product, so services count in this category too.
How can social media help you with your product? One way we can suggest is market research! Social media platforms are a goldmine of people sharing their opinions about products and services they've bought. This includes bloggers and influencers as well as the everyday consumer. The number of followers doesn't matter! So, if you don't have the right products yet, or are looking to improve what you've got, use social media to research your competitors. You can see what's working for consumers and what isn't. You can then use this knowledge to help make your product even better than, and stand out from, the competition.
Place
This means that your product or service needs to be easily available for your target market. Where do they like to shop? What is most convenient for them? Where are they most likely to find what you're selling? This could be a bricks-and-mortar shop, or online. But wherever it is, your customer's needs must be the number one factor in your decision making.
It's a little trickier to use social media when it comes to your place decisions. Market research is probably the way to go here again. But, don't just research your customers and where they may like to shop. Take a look at the places you'd ideally like to sell, and their presence on social media. What does it look like they sell already? Is there anything similar to your product? Do they promote the products they sell on their social media (i.e. free advertising for you!)? All of this is valuable research that can help you come up with your own marketing mix.
Also, if you're selling your product at your own place, for example if you own a salon or independent shop, use social media to elevate its presence. Make sure you're actively posting on relevant social media networks about your place and the benefits of it and the products you sell there!
Price
Up next in the 7 Ps of marketing is price. Your target customers need to see your product as offering good value. Now, many people may take this to mean that their product needs to be the cheapest on the market. But this doesn't necessarily have to be the case! It all depends on your target customer. If they're looking for the cheapest product, then go ahead. However, if they're not as constrained by budget, they're probably willing to pay a little more for a higher-quality product. It just needs to reflect the best value in their eyes!
There are a few ways social media and price can combine. Social media is great for promoting (more on that next). So, why not promote your price and great value products there? Shout about your sales and promotions so your social media followers and customers can see them! Another way social media can help you with price is niche features, such as Instagram's shop feature. This allows you to display the price of your products directly on your Instagram profile, so anyone browsing your account can see how much they cost straight away. This is a great tool for promoting what you offer, helping you to attract more of your target customers as a result.
Get your
Free

Social Media Plan
Promotion
Promotion, in essence, means shouting about your product to attract your target customers to your business! There are so many ways you can do this. There are the traditional marketing channels: think TV advertising, billboards, adverts in newspapers and magazines, and the like. But this is where social media really comes into its own. It's the perfect place to promote your product to a wide-ranging audience. Whoever your target customer is, they're guaranteed to be on social media in some way.
It may take a little research or trial and error to discover the best platforms for your business, but they're out there! Then, there are several strategies you can use to promote your product on social media. Paid ads are usually an easy winner if you have the budget for it. However, free strategies can also work well and there are plenty out there you may not have considered! Again, this will probably take some research on your part. Don't know where to start? Check out our blog page or book in for one of our free Social Clinics!
These are the original four Ps. In 1981, the Extended Marketing Mix was coined by Booms & Bitner. In order to update the existing mix, they added three extra elements that had more of a focus on services as well as physical products! The 7 Ps of Marketing now included People, Processes, and Physical Evidence.
People
Every single business, from huge multi-national corporations to one-person small businesses, relies on their people to run smoothly and achieve their aims. So, for the best possible marketing mix, you need the best possible people! But how can social media help you achieve this?
Firstly, it is a great place to advertise any job openings. Similarly to how your target customer will be on social media somewhere, so will your ideal people! Targetting them through paid ads, or the right hashtags, can mean an increase in quality applications for your roles. Furthermore, don't just use social media to show off your product! Take your followers behind the scenes and show what the team is getting up to. This will make your accounts and business seem more personal, which followers love, and also show any potential applicants what a great place it is to work.
Processes
This essentially means the processes you use to get the product or service you provide to your consumer. All customers will want the delivery if what they're buying to be as smooth as possible, so they can see you as a business that's easy to shop with! This includes being efficient, helpful, and friendly when working with your customers. Plus, it's always a good idea as it can save your business time and money too.
Social media is a great place to show off what you're doing to go the extra mile for your customers. This will help your current customers to return time and time again, but it will also attract new customers after they see what you can do! Furthermore, you could make social media a part of the processes itself. For example, why not offer a discount code upon purchase for returning customers, if they follow your social media platforms?
Physical Evidence
The final P is physical evidence. This is the end product that your customer receives, whether it's in the form of a physical product, or the results of a service such as a hair cut, fixed car, painted room, or the like. But it goes beyond this. It also includes everything that your customer sees of your brand, while they're directly interacting with it during the transaction, or otherwise. This could include branding, physical shop space, packaging, and more.
So, this definitely includes your business on social media! Look carefully at your accounts. Do they truly represent what you're all about? Are they properly branded, and consistent? After all, your social media should be a pretty large part of your brand. Plenty of your customers will see it and form an opinion of you based on it. So, make sure it's looking its best and it will definitely help your processes along!
The 7 Ps of Marketing: Conclusion
So, there we have it: a short rundown of the 7 Ps and some ideas for how social media can help you achieve a great marketing mix. For now, there are only 7 Ps, but as we previously mentioned, marketing is an ever-evolving discipline. There is some debate about what the 7 Ps should be, and whether any more should be added. One thing is for sure though, that following what the Ps set out here are sure to help your business thrive, whatever it may be.
Share this Post