What is the purpose of a flyer and 6 ways you can use them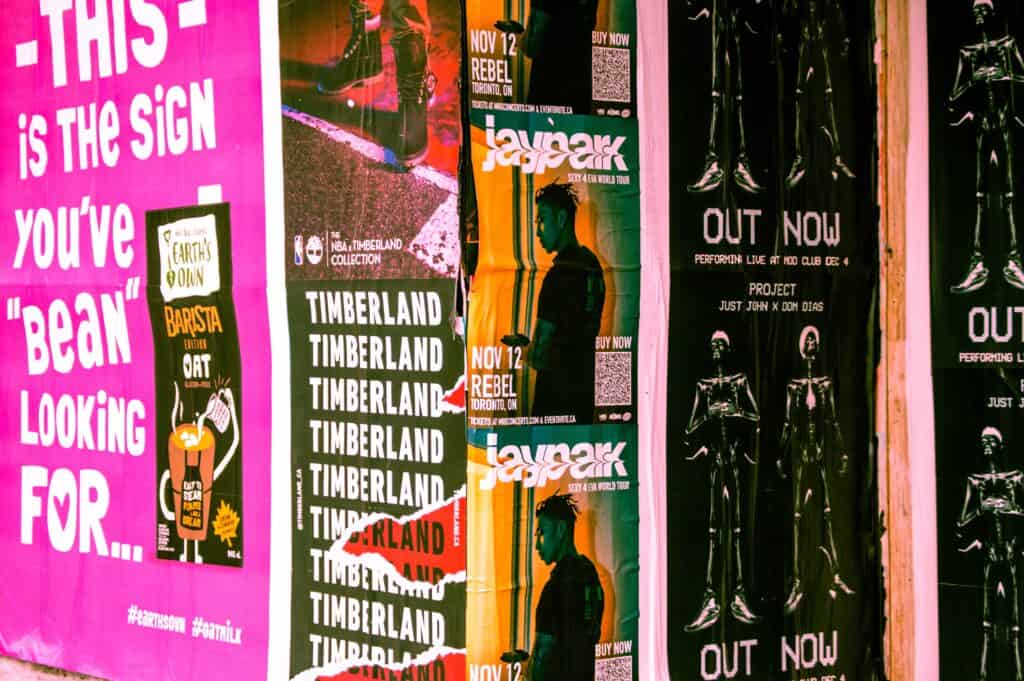 When you're running a business, one of the absolute most important things you MUST do is promote it! Otherwise, how are people going to find out about you and what you do? No matter what your business does, there are innovative ways out there to market it and help you stand out from the crowd. One such thing is flyers for advertising. So, what is the purpose of a flyer, and how can you use them? Now, you may be thinking that flyers are a bit outdated. You may be thinking, are flyers still effective? They're just junk mail that nobody wants to receive through their letterbox, right? Wrong! There are many modern ways of advertising with flyers that could work for you and your business!  That's what we'll be discussing in today's article, as well as some tips for how to use flyers. So, keep on reading if you have ever wondered, how effective are flyers for marketing?
What is the purpose of a flyer?
This may be quite a  self-explanatory question if you think you know flyers! They're essentially paper-based adverts that can be widely distributed through a variety of methods. For example, through people's doors, left out for people to take from businesses, or hung up on noticeboards in public places. These days, there is a huge range of choice available, from basic paper flyers to huge, glossy, and high-quality ones. As a result, they're a marketing tactic that can suit all businesses and budgets.
Get your
Free

Social Media Plan
But what is the purpose of a flyer? Like any marketing tactic, it's to raise that much-needed awareness about your business or brand. Whether you're a brand new business, already established, or want to promote something specific such as an offer or event, a flyer can do that for you! Advertising with flyers is fun and relatively easy. However, to really make yours stand out from the crowd, here are six unexpected ways to do just that!
Get creative with design
Don't be limited with boring design! If you want to promote flyers to truly work for your business and stand out from the crowd, don't be afraid to make a bold design choice. You could attempt this yourself if you're savvy with graphic design. However, don't be afraid to hire professionals to do the job for you. After all, you need to make a great first impression on anyone picking up your flyers. Bad or just plain boring design won't do this for you! Think outside the box a little and you'll soon see how fun and creative flyers can be.
Want to get the design right on your own? Just have a quick Google search- there are plenty of free downloadable templates available. Or, you could use free online design tools- our favourite is Canva. If you do this though, make sure to put your own stamp or twist on the pre-made design. You want your advertising with flyers to be unique after all!
Get creative with size
Alongside a great, creative design, don't be afraid to experiment with size! When you think of flyers, you may think of the traditional sizes, usually A5 or even smaller. These definitely have their place. For example, if you're handing out flyers to passers-by, or have them on display in a business, small flyers are more likely to be picked up and don't cause an inconvenience.
However, what's stopping you from experimenting with larger flyers? They're more eye-catching and unique, for sure! You could even go one step further, and turn your flyers into mini-booklets if you have enough information you want to convey. This works especially well if you have lots of pictures of your products to show off. Have a look around you- how can your flyers stand out from the rest?
Advertising with flyers has fewer obstacles
So, you may be thinking that flyers are outdated, and nobody really pays attention to them anymore. Well, our attention spans are becoming ever-shorter, and we like to have information presented to us straight away. For example, more modern methods of marketing, such as emails, definitely work. However, they have some drawbacks that flyers just don't have! It's all too easy to delete an email without having even read it. But with a flyer, there's no action required! The information you want consumers to see is presented to them there and then, so they're more likely to take it in the first time.
Not everyone who picks up or sees your flyer is going to take you up on your business, of course. But this lack of obstacles to advertising your business directly to potential customers is one way that flyers can still have a place in your marketing strategy.
Keep it simple
Getting creative with your flyer design is important. However, it's also important not to go overboard! Keeping your design sleek and simple is also something to bear in mind. If your information is laid out clearly, potential customers are far more likely to take it in. Plus, they'll know who you are and what your business does by just reading a few lines of text. We recommend keeping text to an absolute minimum if you can. The shorter the text is, and the more visual the flyer is, the more likely that potential customers will pay attention to what it has to say! This means that they're also more likely to be converted into paying customers.
Target existing customers
Advertising with flyers in business is usually reserved for targeting those who haven't used your business before, but may be interested in what you offer. But have you thought about using them to target those who have used your business, with the aim of turning them into repeat customers? Why not pop some flyers in with customer's orders. This will give them an extra reminder of who you are and what you can do for them. You could even include flyers with a discount code on them, to give customers an extra incentive to buy from you again.
If your business doesn't send out orders, and all of your customers come to you in person, why not hand them discount flyers at the end of their visit or with their purchase? This should achieve the same effect and encourage them to pay you another visit in the future!
Take flyers digital
Traditionally, this form of advertising doesn't really exist online. After all, flyers in marketing are physically made from paper, they're not a form of digital advertising! But why not take your flyers digital and use them for online marketing as well? If you have a high-quality digital version of your flyer, it could be a great way of spreading the word about your business on social media. For small businesses, local Facebook groups are often popular choices for advertising. And, if your digital flyer marketing stands out from the crowd, your business is sure to as well!
Just make sure to check the rules of the groups before you post any type of advertising content in them. Some groups only allow it on certain days, or in exchange for a charitable donation. Make sure you don't get a bad reputation for your business by posting advertising with flyers even when it's not permitted!
Ideas for flyers for business
Like the idea of using flyers to advertising a business but not sure how you can make marketing with flyers work for your business? Here are some flyer marketing ideas that will help you make the best marketing flyers ever!
Create a fast email flyer that you send out to your mailing list. Make sure it looks eye-catching and cool! Send it with your latest news or special offers to really grab people's attention with flyer advertising
Business cards are out- use flyers to promote your business and yourself instead! It's more memorable than the boring old cards everyone else will hand out.
Flyers are a great way for advertising small business UK. When you're just starting out, hand them out whenever and wherever you can to help your business really get off the ground. This is especially good for services like car washes, gardening, home improvements, and more.
If you're stuck on ideas for flyers for business purposes, it doesn't hurt to do some market research. Look around on the internet and pick up every flyer you possibly can to see what's working for others. You may be wondering, does flyer advertising work? But with so many other people doing it, it must do something, right?
Flyers marketing FAQs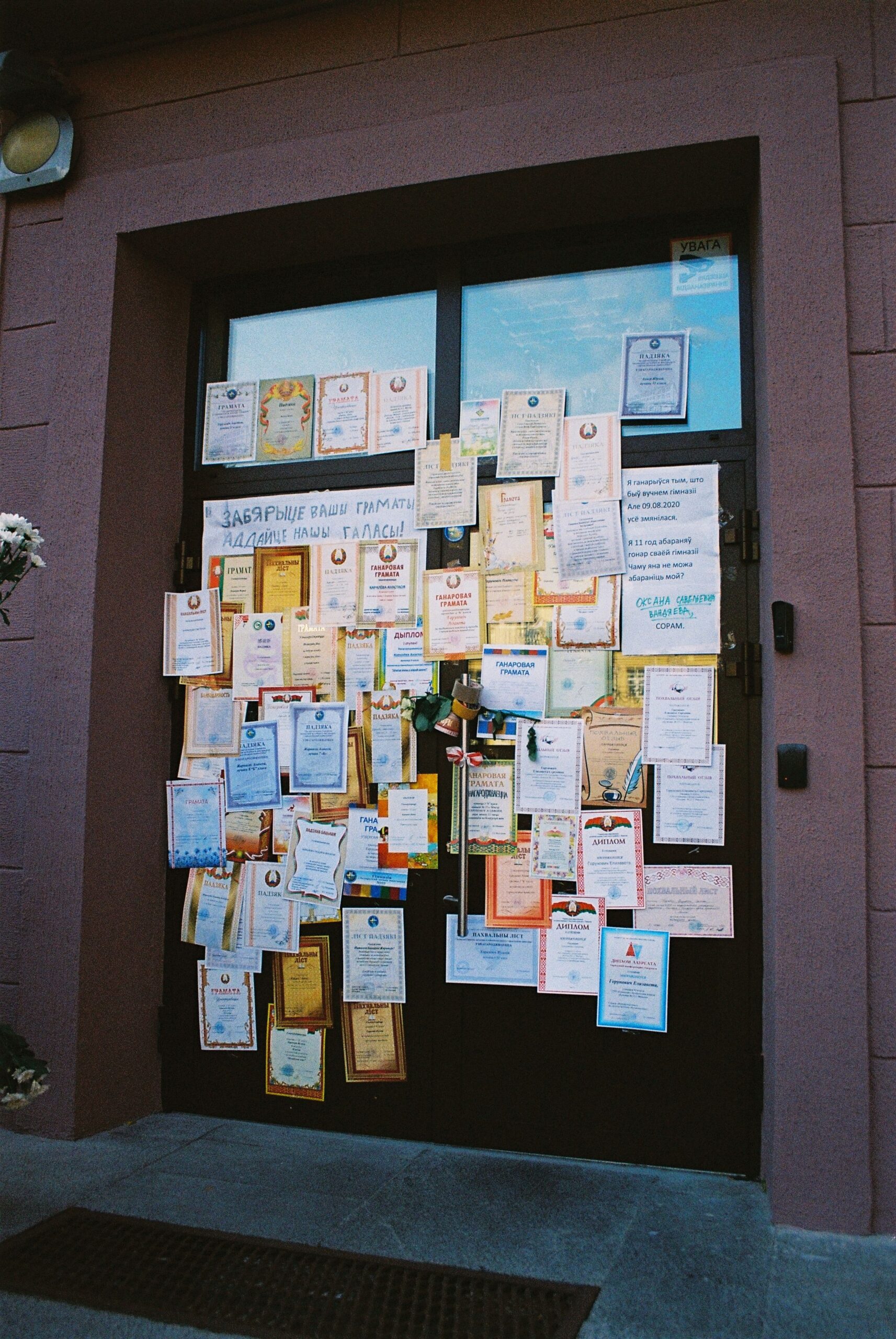 When it comes to flyers to advertise a business, many people have a lot of questions about flyer marketing strategies, do flyers work, and more. Here, we  set out to answer some of the top questions about pamphlets and flyers that you might have:
How to create marketing flyer? There are so many easy ways to do it! We recommend either hiring a graphic designer, or using programmes like Canva to make flyer on phone, tablet, or desktop!
What do the best marketing flyers look like? This is, of course, subjective, so do some research on other people's flyers and see what business flyers stand out to you! You'll soon figure out how to make the best flyer for your needs.
How to hand out flyers effectively? If you don't want to physically hand out your marketing fliers yourself, consider flyering services that may be available in your local area. They will be used to handing out leaflets so will do it efficiently and effectively and help you with a flyer distribution business plan! This is one of the top leaflet distribution tips to make your life easier.
How many flyers should I print? How many fliers do I need? There's no right or wrong answer here. But, we'd say that you should always overprint a few more flyers for marketing than you think you'll need, to be on the safe side.
Are flyers effective? Are flyers a good way to advertise? Do flyers still work? Variants of this question are always popular! We think that flyering marketing is definitely up there in methods of promotion for a small business. They can work well if you put the time and effort in to make them look good and have effective flyer marketing strategies to distribute flyers that work.
What kind of marketing is flyers? The distinction between the types of marketing is blurred. However, we would say that a flyers marketing strategy is more on the traditional side of marketing, unless you find effective flyer marketing comes from digital ones instead.
What is flyer design? This is simply the act of coming up with your B2B flyer design, or B2C flyer design. What does it look like? What elements will you include? if you're out of your depth, we recommend hiring a designer who specialises in corporate fliers.
What are the factors that must be considered when composing a flier? How to advertise on flyers? This will be different for every business and the purpose you want your fliers to have. But some basics to consider for effective flyers marketing are: what are the key things you want your audience to take away from this flyer? How will you incorporate your recognisable branding into it? Where will you put your contact details? Do these colours look good together? Is this image right for this purpose? There are plenty of flyer marketing ideas out there, so do some research first!
How much to make flyers? What are the flyer advertising costs? This will vary depending on whether you hire a designer to bring your marketing flyers ideas to life, what paper you print them on, how many you get, and so on. But if you really want a flyer to promote your business well, and truly stand out, the cheapest option is not always best! Make sure to shop around for a good deal before using flyers to promote your business.
Hopefully, this article has answered your questions about what is the purpose of a flyer, as well as given you some ideas for your own flyer usage! There are plenty of creative things you can do with flyers to help get your business out there. And, when used in the correct way, they can be very effective!
Want more marketing tips? Visit our blog page to see all of our posts, and while you're there why not read this one?
Share this Post