Almost every business has a blog. Unfortunately, many of them fail to attract meaningful readership or generate any business. We've collected six common blogging mistakes that hold businesses back when they first start blogging. 
Not defining a purpose
Small businesses often start a business blog because they know they need one but make the critical error of not defining its purpose. Like any other marketing initiative, you want to think about what you hope to achieve with your blog. This will shape the direction of how your blog will be structured and who you want to reach with their content. Examples of different purposes are as follows:
Boosting search engine visibility to draw more website visitors and gain leads to sell more product.

Establishing a strong online presence as an industry expert or thought leader.

Developing new relationships with consumers and strengthening relationships with existing customers.

Building a mailing list to share content and gain more leads.
Many companies start a blog because they know they need one, but unfortunately don't put the thought into why they need one. Establishing a blog with no purpose will fail to yield the results you seek, regardless of your goals. For a blog-based content strategy to succeed, it must have purpose because this sets the direction for all future decisions made, including your targeted audience, type of content, and how success is measured.
Get your
Free

Social Media Plan
Making it all about you
Historically, companies have launched a "one-way street" when it came to traditional forms of marketing. In other words, business owners send messages about how great their product/service is and people listen. When it comes to blogging, discard this mindset.
Sure, feature updates and company milestones are easy to write about, but do they really add value to the reader? Short answer – they don't. Your focus needs to be on your target audience. Readers are interested in products and services because they typically have a problem they need to solve, or they're looking to a knowledgeable expert to give advice. Blog post topics should focus on helpful tips, DIY ideas, news stories, or other interesting content and useful or valuable information an audience would find to be of value.
Not defining a target audience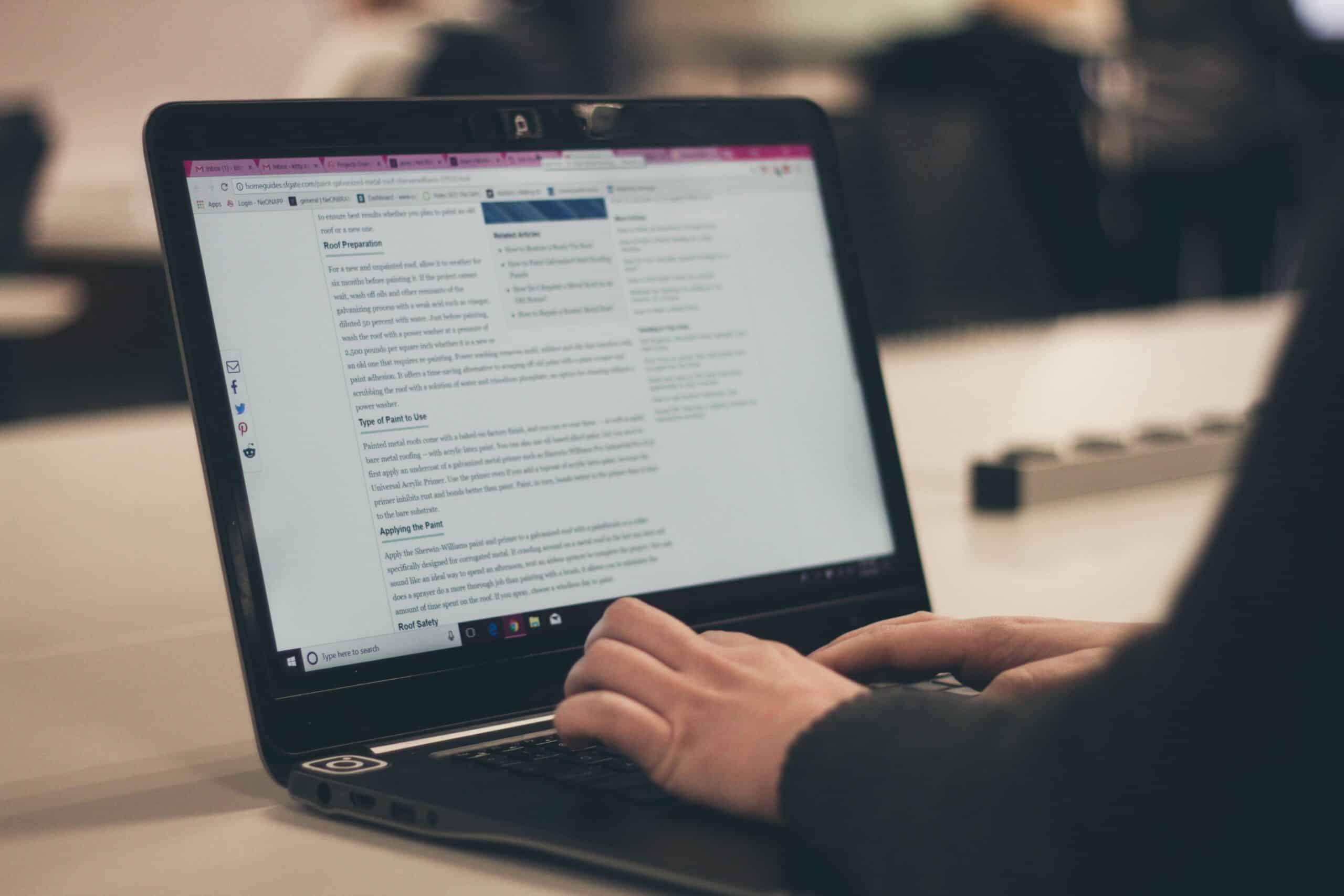 Not defining a target audience is another big mistake business owners often make. Before launching a blog-based content strategy, define your audience. The key is to build a readership where people want to come back again and again. If you don't know who you're writing for, your blog will quickly fall astray from its purpose.
Define your audience by asking yourself what outcome you want from blogging, and then work backward. Who do you need to reach to achieve the outcome? Once this is determined, you'll have a better idea of what type of content to create for your blog.
Failing to understand what the audience wants to read about
At first, it may be difficult to get into your readers' heads. Before you dive deep into your content strategy, put some effort into research. If you fail to understand your target audience, your blog is also doomed to failure.
Fortunately, there are modern content optimization tools that use artificial intelligence to show you what your audience wants to read about. 
Alternatively, you can invest efforts into seeing what the top results are in Google to learn what type of new content is resonating with potential customers. The People Also Ask box in Google can also be a great place to start looking for questions your customers are asking.
If your competitors are getting it right and you're not, it's time to go back to the drawing board and learn more about keyword research, SEO, meta descriptions, and outbound links.
Not budgeting resources for content promotion
Some businesses may get it right when it comes to content, but fail to realize their job isn't done yet. Content promotion is vital – as important as the content itself. Content should be shared through social media sites, email campaigns, and online communities.
One of the biggest benefits of a blog content marketing strategy is that it costs less than traditional marketing, but has the ability to generate 3x the number of leads. Don't make the mistake of ignoring your blog's potential by neglecting to promote your content.
Using a subdomain instead of a subdirectory
This is a common technical mistake companies make. It's difficult to fix in hindsight, so it's important to get it right from the beginning. When you establish your blog, make sure it's a subdirectory of your primary site (use company.com/blog, not blog.company.com).
Hosting a blog in a subdirectory is better from an SEO perspective because it'll result in a better rank for your company's website and blog presence in search engine results pages (SERPs). Google considers subdomains to be entirely different websites, so be sure yours is established correctly from the get-go.
Ignoring media monitoring
As a new blogger, there is certainly a learning curve involved in establishing a strong online blogging presence. However, by avoiding these common mistakes and focusing on best practices, you'll quickly become a successful business blogger and achieve the results you seek for your business' website.