So many businesses are turning to social media to attract more customers, and why wouldn't they. With more people logging on than ever before it's an attractive place to advertise.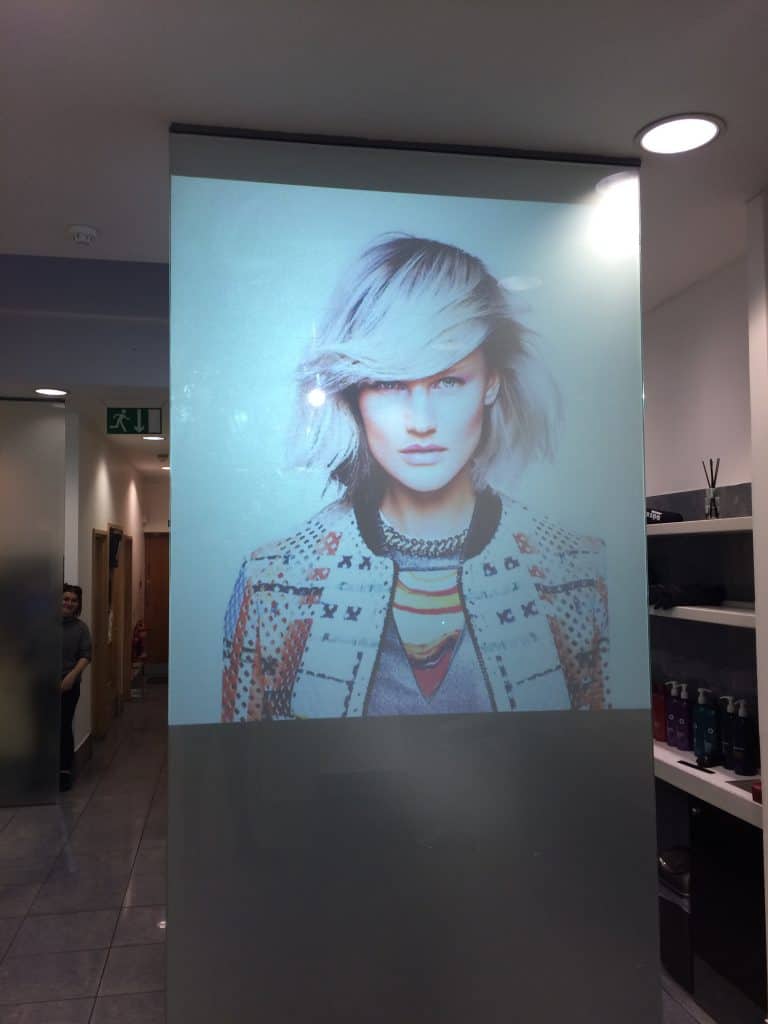 Sometimes however the journey from digital to physical environment can get tricky. Ever downloaded a voucher and tried to use it at a branch that didn't even know it existed? What about arriving at a venue for a special retail event that has been cancelled but not updated on a website. Believe it or not, creating a balance between digital and physical can be quite tricky.
Making Digital More Physical
The Essensuals branch in Surbiton recognise this and wanted to create a little bit of their digital magic (seriously Facebook visitors have increased by over 4000 this month alone) in their trendy salon. With both their Facebook and Twitter timelines being very image-focused we came up with a solution to pull in those images to a digital inspiration all.
Not only can the branch update the images and messaging with targeted offers it also creates a perfect 'wow' factor for customers to enjoy and for staff to ask 'Are you following us on Facebook?' and naturally increasing the loyalty between branch and client.
Do you think this would work in your business? Why not get in touch and let's have a chat about making the digital more physical – things don't just happen on your website you know.