Difference Between UX/UI Design Vs. Web Development
A lot of people often get confused between UX and UI. To make these two terms easier to understand, you should know that UX stands for User Experience. UI, on the other hand, stands for User Interface. For people who are not familiar with these things, the definitions may not ring a bell. This is important for people who need to do web development outsourcing. Now is the time that you get to know more about these terms too.
What Exactly is UX?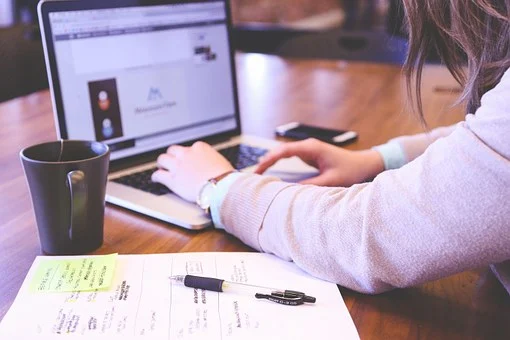 User experience signifies the type of experience that customers are going to have when they are using products. A person may try out a product. They will then have a negative, neutral, or positive experience while using it. Take note that user experience is not limited to using the product itself. Even the whole process of ordering the product and receiving the product is considered as "user experience." Hiring the right people through web development outsourcing will make a huge difference.
What Makes UI Different from UX?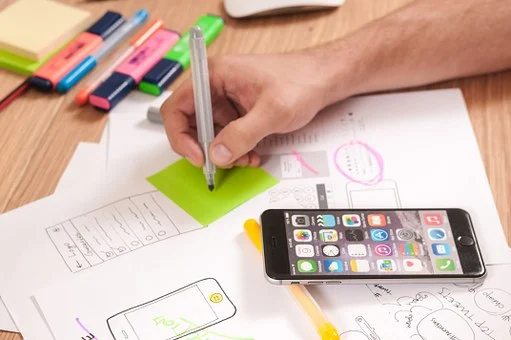 The user interface may usually be described together but UI is different from UX. UI is normally one of the facets required to make the UX great. For example, when people are using an app, they want to make sure that the app is easy to use. This will be possible if the User Interface is also easy to understand. The less cluttered and easier to use the user interface is, the better the user experience is going to be.
There are three things that you should remember about these two terms:
 They are often used together since some people think that they go hand

–

in

–

hand.

 The terms can sometimes overlap.

 They are not interchangeable.
Some people make the mistake of using these two terms interchangeably. Don't make the same mistake. You may need to have a dedicated development team to create a website that will come with the right UI to improve UX.
What Does A Web Developer Do?
A web developer may be someone who "builds websites." The web developer is going to do more than that. Web developers are in charge of analyzing the data that is given to them. They have to make sure that these things will be given proper attention:
 Graphics

 Structure

 Content
These things should match the main goal of the people who will use the website. At the same time, it should be used well by the website's owner. Some companies would choose to do web development outsource so that they do not have to hire web developers that will be directly working for their company. They would rather look for freelance web developers that can be more flexible in doing work.
Get your
Free

Social Media Plan
Similarities Between Web Design and UX Design
A lot of people are not familiar with UX design but they will usually have an idea of what web design is. Web design and UX design would need to work well together. It would depend on these designs how effective a product is going to be.
Web design would need to be focused on the overall design of the product. This means that they need to take into consideration the branding of the product and how it should be perceived by the public.
For UX design, it is going to be focused on the user experience of people. It will be focused on the traffic that will be generated by the website or the app. The UX designer should take into consideration the emotions, behaviors, needs, and habits of the users.
These two are both focused on making the experience of people pleasant. The better the UX and the web design, the higher the chances that people are going to use the website or the app again.
Differences Between UX/UI Design Vs. Web Development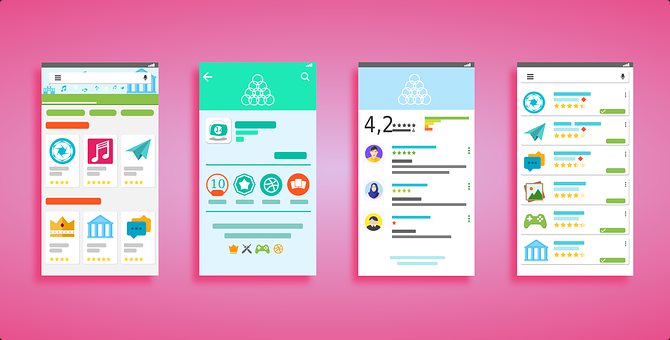 It can be confusing for some companies when they are trying to decide if they should hire web designers or UX designers. Web designers are those who need to work on websites and apps. They need to have enough experience in order to be hired.
UX designers are a bit different. They need to focus on researching the content of the website. They have to know more about the market in order to come up with the right design. They are also in charge of working on wireframes. A lot of UX designers would also need to collaborate with UI designers whereas web developers can work on their own.
Another difference between the two is that UX designers do not need to have previous experience in design. Some website designers are usually hired depending on the experience that they have. This is something that you have to think about when you want to focus on web development.
Some people feel that UX designers would have a more complicated task. They need to have some background in psychology. They need to understand people's behaviors and the things that people will do. The more appealing everything is, the better.
Web development, on the other hand, is something that is focused on the development of the website. This website will be released on the internet. Sometimes web development can be extremely simple. A simple page can already be considered as web development. Plain text that will be placed on a website can be considered as web development. 
It would be safe to say that UX/UI design is more intricate. There are far more things that should be considered so that the proper designs can be formulated and applied to the product.
Conclusion
Web development may be complicated. There are so many things that you need to think about. Hiring the right people will ensure that you will come up with a website or app that will offer the best things to your clients. The web developer salary may differ depending on several factors. That's why it's important to know such factors to count on web programmer cost. You can hire people from different parts of the globe for lower fees while they do remote web development.
Share this Post