JOBS IN WEB DESIGN, SOCIAL MEDIA, SEO AND MORE
Looking for jobs at Delivered Social? We're always looking for talented people to join our team (or as we like to call it, our family)
Artistic and technically gifted? Keen to start your career, or progress it, in website design, SEO specialist, or digital marketing?
We're Guildford's leading Digital Marketing Agency, and we're always seeking passionate and talented people to join our growing team. We work on making beautiful websites for our clients, creating innovative social media campaigns, and have great fun whilst doing it.
When hiring for jobs at Delivered Social, we look for people who are…
Willing to learn new skills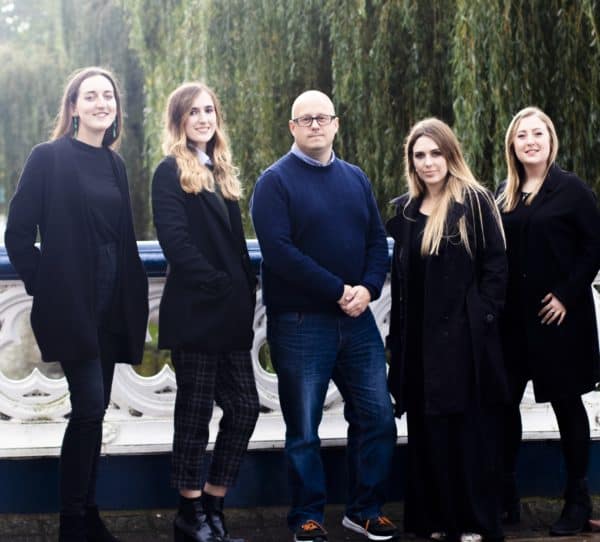 At Delivered Social, we're a friendly bunch. We work hard, play hard, and enjoy giving back to our community
Not only do we actively support charities through content creation, we've even walked on fire, fundraised and organised flash mobs, to name a few!
We're always looking for those seeking to work in web design, seo, social media, digital marketing and copywriting.
Check out our team video, and why not head on over to our YouTube page to see more of what we're up to.
Birthdays off – and we don't count this as part of your holiday allowance!
Latest tech for your workstation, with your input on what you like to work with
Christmas closures
One-to-one mentorship
Learning & development opportunities
Progression – we like to promote from within!
Bonus scheme
28 days annual leave
Company conferences & parties
Networking events and opportunities
We like to be social – team drinks, dinners and days out!
Opportunity to get involved in local charities
Finally, flexible working options are available
We're located in the heart of Guildford, just off the High Street.
With a 5 minute walk from the Guildford train station, extremely close public parking and Park-And-Ride options, we're easy to get to for those based in Guildford and the surrounding areas.
Do work as interesting as you are.
Job Opportunities for
Marketers
Web Designers
SEO Specialists
Videographers