Interviewing For Marketing Junior Jobs? Here's 8 Questions You Should Ask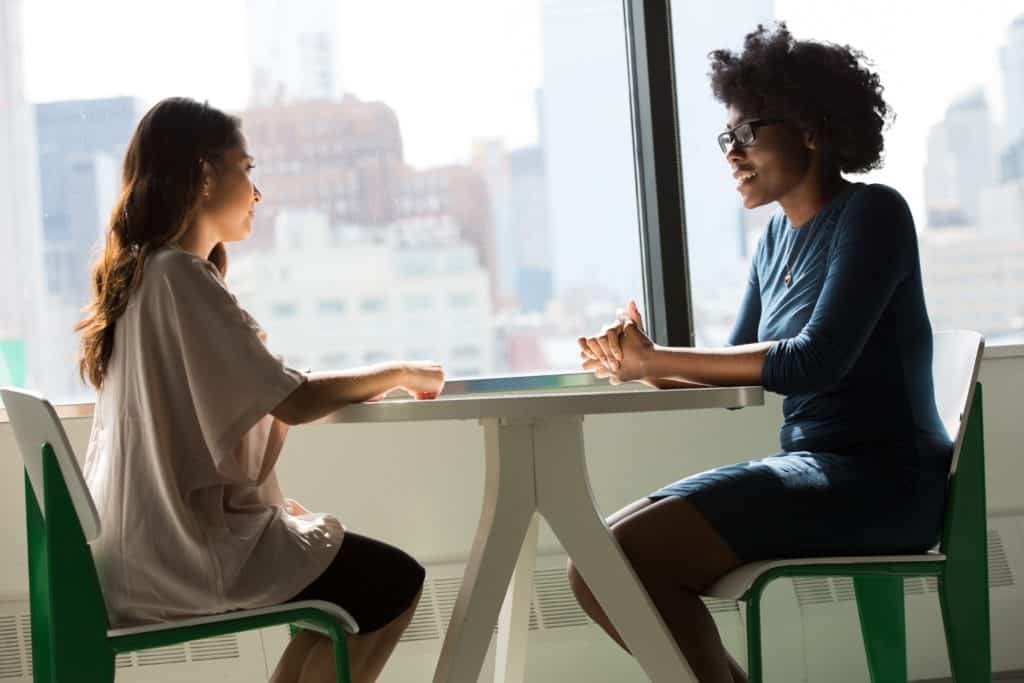 So, you've been applying for marketing junior jobs and you've got an interview- great news! You'll now be busy preparing answers for all the questions you think they'll ask you. But what about possibly the most dreaded one of them all- 'do you have any questions for me?'. This can easily put you on the spot, struggling to think of a single thing to say. However, we've put together a few questions to have up your sleeve to ask when interviewing for a junior marketing assistant job. They'll make you look interested in the company for all the right reasons. As well, they will give you more insight into whether it's the right fit for you. Read on to find out all about them…
What is the company's philosophy or mission statement?
Now, if you've done your research, you should know this already! But, if it's not yet come up in your interview, you should definitely ask about it. It makes you look like a person who cares about the company they work for and its ethics. Plus, with some more information, you can decide whether this is a company where you would like to work. If they don't have a mission statement or your interviewer doesn't remember what it is- be wary. It's clearly not that important to the running of the business.
Get your
Free

Social Media Plan
What would a typical day look like in this marketing junior job?
This is a great question to ask if you want to look keen about the role and eager to get stuck in. It will also tell you a lot more about the job itself. Depending on the answer, you can decide if you think this role would be right for you. However, be prepared for the interviewer to say that there is no typical day! In a lot of marketing assistant jobs, especially in agencies, you'll be working on multiple projects at once. This means that each day really will be different- which keeps it exciting! In fact, it one of the things that the Delivered Social team often mention when talking about their roles.
Is there anything about my junior marketing assistant job application that concerns you?
This may seem like a strange question to ask. After all, you want to sell yourself to them to the best of your ability! However, there is good reason to ask this question. It allows the interviewers to pull up anything they may be unsure about. Then, you can help them put their concerns at ease! It also shows that you're not afraid to receive criticism, which is always a great skill to have in the workplace.
What's the company culture like?
When looking for a junior marketing assistant job, it's important that you find the right company for you. After all, you want to make sure that you'll get along with the rest of the team, and enjoy the way the company works. That's why this is an important question to ask. You should be able to get a decent picture of what it's like working for the company. Watch out for interviewers who are hesitant to tell you about the culture- this could be a red flag that suggests it's not the most pleasant place to work!
What do you like about working here?
Similarly, you want to work with people who are happy in their role when you start your marketing junior job! So, ask this question to suss out what the employees REALLY think about the company. If they're struggling to answer, then it's probably not the happiest team. People who enjoy their jobs should have a whole host of answers to this question. They'll be more than happy to tell you about the perks of the job and what exactly is so good about it.
What are some of the challenges I might face in this marketing junior job?
At a junior marketing assistant job interview, the interviewers should be trying to sell their company to you as much as you're trying to sell yourself to them! As a result, they might not be so quick to tell you about the challenges you might face in the role. So, this is another question you should definitely think about asking. It also makes you look keen to get stuck in and face any obstacles ahead- which can only be a good thing! Based on their answer, you should be able to tell whether this is a straightforward role with few challenges, or something more complex. Then, it's up to you to decide whether you think it would be the right fit for you!
Where do employees usually take their breaks?
This is another one to do with company culture. It might seem like a strange question to ask in a junior marketing job interview, but it can tell you a lot about the company. It also shows your willingness to fit into the team! If people usually eat at their desks, you can probably assume that they're very busy, or there's an expectation that you will work through your lunch break most days. If the team all takes lunch together, they're probably a very social bunch. Also, if having a variety of lunch options is important to you (we won't judge!), it can also tell you a bit more about the sort of food places that are in easy walking distance of the office.
What are you most excited for in the future of the company?
Finally, this is a great question to ask if you want to look engaged, interested in the company, and willing to grow with them. Whatever the answer is, it should give you some insight into where they're going. If the interviewer doesn't have an answer, the company might not be growing or innovating that much. This could be another thing to consider in your job search. Furthermore, it gives you more insight into what your junior marketing assistant job might grow into if you stay with the company.
These are all some great questions that should have given you some ideas on where to start when interviewing for a marketing job! Asking questions that are well thought out and relevant to the position and company are crucial at any interview. Interested in learning more about what companies may be looking for in a junior marketing assistant? Then check out this blog post: Hiring A Marketing Assistant: The Top Three Qualities We Look For.
Share this Post