So, you want to sell digital products online. For a business idea, this is a great choice! This is because it is a good way to generate passive income. But what is passive income? Well, it is income that you can earn while you work at another job, go about your daily life, and even sleep! That's because once you have uploaded your digital products for sale, you don't really have to do much else apart from a bit of clever marketing, and you should start getting sales. Digital products are great because they have low overhead costs, high profit margins, and are easy to maintain because there's no physical product to worry about! In today's article, we'll be going through some of the things you need to know before you sell digital product online. We will go through some of the FAQs that you might have, such as examples of digital products, how to sell online in UK markets and beyond, and much, much more! So, keep on reading to find out more about this fun and exciting way to share your skills online and make some money out of it, too.
What are the best digital products to sell online 2020?
Now, the first thing that we will be looking at is the sort of digital products that you can actually sell. You may be asking the question, what digital products can I sell online? Now, successful digital products come in all shapes and sizes. There is no one guaranteed products that will make you millions! After all, the internet is a vast place, and there are all sorts of people looking for all kinds of things. Whatever your chosen niche is, there is probably someone out there who is looking for it! So, you really can sell any kind of digital product that you want. Get creative and share your skills, you never know what might come of it!
But, if you want to give yourself the best chance of success when you sell digital products online, we would recommend that you have a look at the best trending online products of the moment, and see if you can fit into that somehow. The best digital products out there will vary depending on who you ask, but here are some popular ideas to get you started on your digital product business ideas:
eBooks aren't going anywhere any time soon! People love to learning from the experts, so if you have some knowledge or a particular opinion to share, why not write it up and sell ebook on the website? It's a far easier process than getting a book published, and the internet gives you almost unlimited potential for finding an audience!
Audio files, especially music, can be used by a whole range of different people, from those making YouTube videos to corporate training videos! If you are a musical whizz, why not sell your music online, royalty-free? This will also give you great exposure when people do use your music on their projects! You can also sell sound effects, audio books, background music, the list is endless!
Do you love taking photos? Have a good eye for it? There is always a bit of money to be made by selling photos online, whether they are really niche or just generic stock photos. Go for the really unique images to get the best prices.
Digital art is another popular option. If you're good at graphic design, why not sell some cool prints? If that's not quite your thing, you can also go for all sorts of design-based digital products such as PowerPoint themes, logo templates, greetings cards, pin badges, icons, stationery, and more!
As we already mentioned, people love learning from experts, so courses are a good option if you've got a lot to share! These downloadable courses can be on any topic you like, from digital marketing to cookery, whatever you're good at!
Fonts are another popular option, as people are always looking for unusual fonts to help make their own digital work stand out from the crowd. If you have an eye for typography, this could be a good digital product for you to sell online.
Anyone who has a WordPress website will know what a lifesaver useful WordPress plugins can be. So, if you're an expert at that sort of thing, and you have a useful idea to share, this can be a really lucrative way of getting your name out there!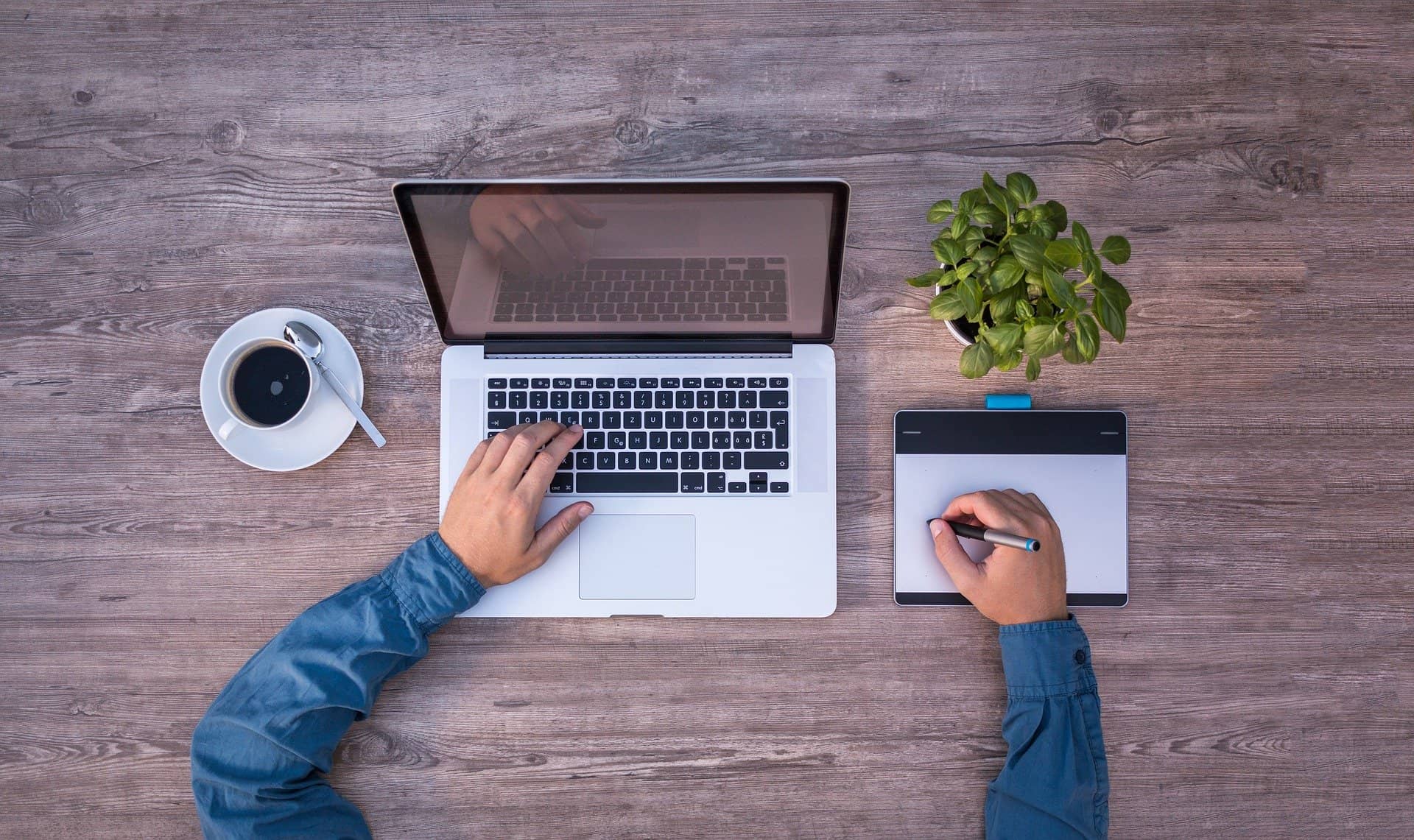 Digital art is a great way to sell products online
This list is definitely not exhaustive. There are so many different options if you want to sell digital products online. However, there is one main thing to remember. If you are looking to make money from this, or turn it into a business, it is important that your digital products offer something unique. They can't just be the same old offering that everyone else has. Make sure that you have a unique angle or experience to offer, or they are simply just a bit different from the other offerings out there!
What is the best platform to sell digital products online on?
Once you have thought about what digital products you actually want to sell, the next step is to think about where you are going to sell them. There are a number of free platforms to sell digital downloads and products on, and also some paid ones. Whichever one is best for you will depend on your needs! Let's take a closer look at some good options here:
If you are selling digital art, such as prints, badges, stationery, and more, but don't want to have the hassle of sourcing the products and shipping them out, a third-party site like RedBubble is a good idea. You just upload your design and it can be printed on a whole range of different products that customers can buy! Etsy is also another good option, but more legwork will be involved for you. But bear in mind that these platforms will take a percentage of your sales.
If you're a keen Shopify user, you might be wondering, can you sell digital products on Shopify? And the answer is, yes, for sure! But how to sell digital downloads on Shopify? There are plenty of apps out there that allow you to sell digital products on your Shopify site. You may need to do some research or trial and error to find the one that works best for you. Digital Downloads is free to use and pretty simple for most digital downloads. But there are specific apps out there for more complex digital products (SendOwl), music sales (Single Music), memberships (Bold Memberships) and lots more! Be aware that not all of these are free, however, so this is something you might want to build into your digital product delivery internet business model.
Talking of websites, having your own website is a popular option for many people who sell digital products online. There are many benefits to doing so! For example, you're not using a third-party selling website that will take a commission from all of your sales, so it tends to be cheaper once you've factored in the initial setup costs. Furthermore, you are in complete control of how the site looks, which products are displayed more prominently, any deals or discount codes, and so on. However, it can be harder to get sales on your own site if you're not already well-established or have an already-dedicated audience ready to buy your products. So, for some people, this is the greatest platform to sell digital products on, and for others, it doesn't work as well as third-party sites. We think that it is probably worth a try, even if you use it alongside other sites, as the level of control it gives you is unmatched!
But what about free platforms to sell digital products online? Well, the only trustworthy way that we can recommend that is 'free' is by selling your products directly through your own website or social media. Be aware that there will be set up costs involved in these, but the actual selling of your products will be free. Or, you can check out free trials of products such as Shopify, but if you want this to remain as a free method, you will need to keep switching. Otherwise, trustworthy third-party sites will charge a fee or commission. This will go to making sure that their site is secure and a good platform to use, so it is unfortunately necessary. So, what is the best strategy to sell digital products for free? If you are looking for truly free platforms, social media is probably your best bet. You can advertise your products on your accounts and sell them directly to your followers, therefore eliminating the need for a third-party site or even your own website in some cases!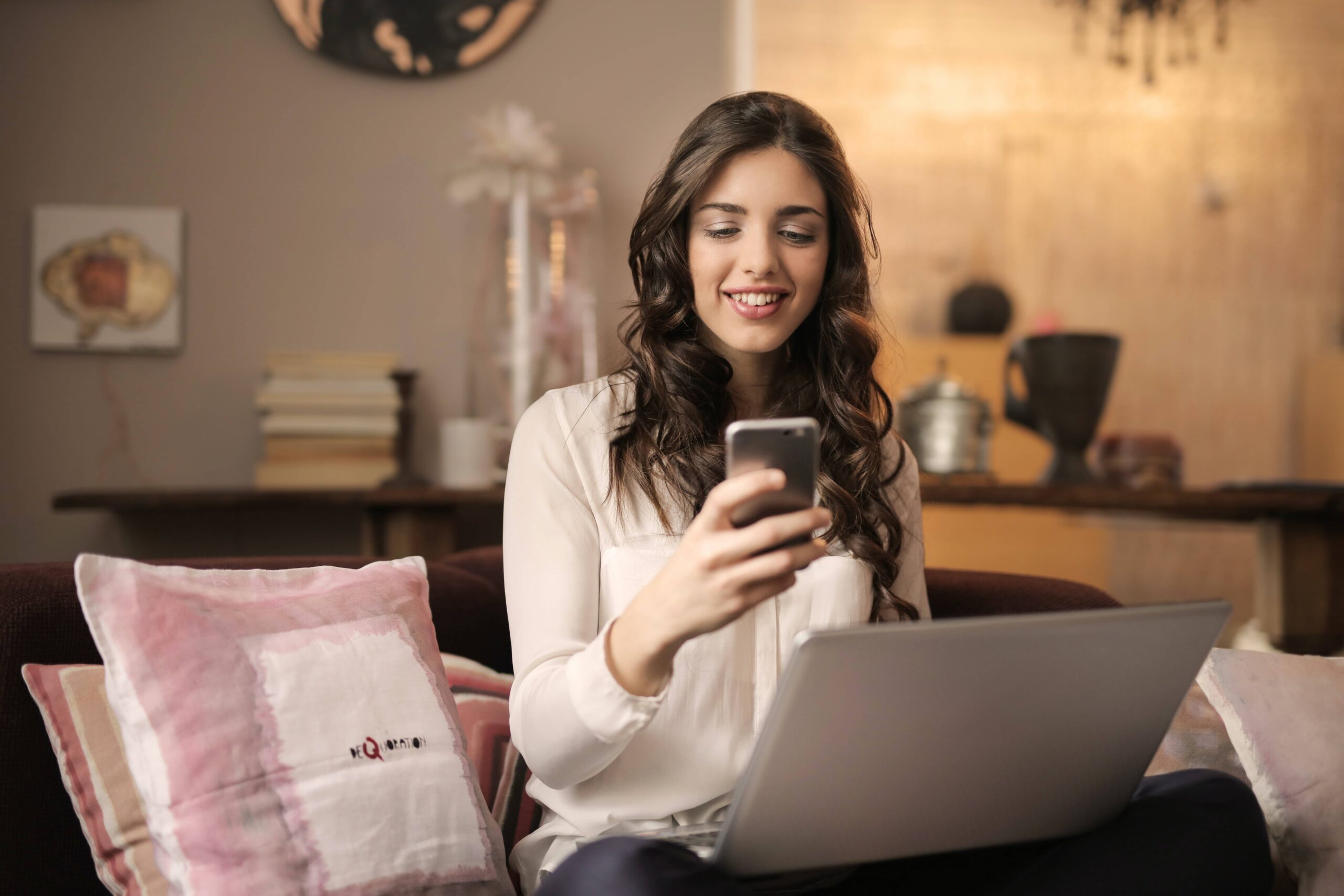 Social media is a fun and virtually free way to sell your digital products
So, as you can see, the best way to sell digital products will definitely depend on what your products are and how you want to sell them! If you are truly serious about selling digital products online, definitely research all of the above options to see what is going to work best for you. And, don't afraid to change your strategy if what you do doesn't work out the first time! There are so many options out there, that there's sure to be one that works for you. It might just take a little time to find it.
If you want to sell digital products online, there are many things that you can do to make your new venture a success, from choosing the right products to finding the best platform to display them. Whatever you do, don't forget to shout about your products any chance you get! Yes, the aim is for them to be passive income that you can produce once and then sell multiple times. But, how is anyone going to find them if you don't talk about them? Post about them on social media, your website, mailing list, or even consider paid ads or promotion to get them out there and help the sales start rolling in!
Need help with marketing your digital products? Or simply want some advice on all things digital? Here at Delivered Social, we are digital marketing experts who are here to help with all of your needs! Find out more about us on our website, or book in for one of our famous FREE Social Clinics here.