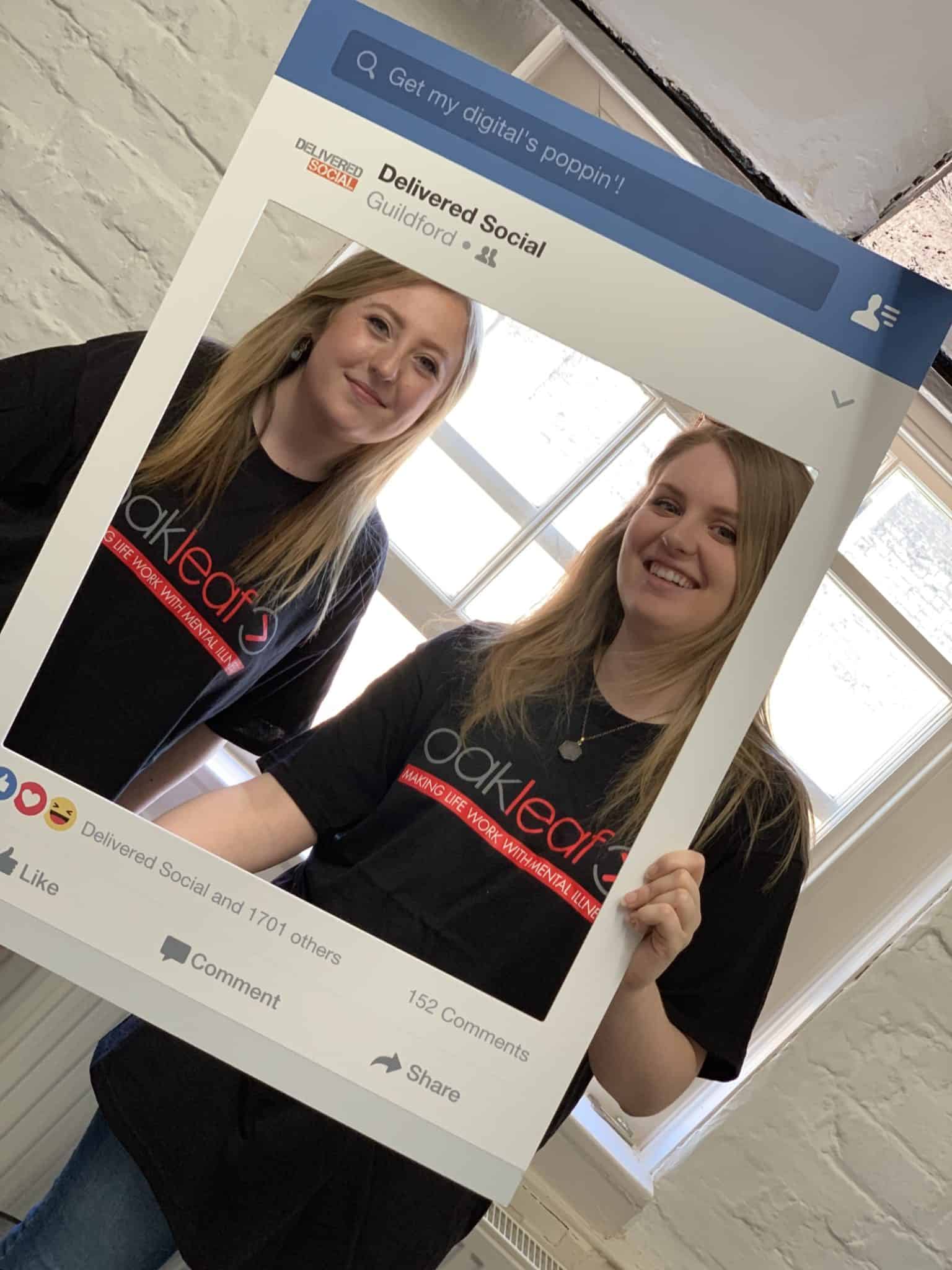 14 May

Supporting Oakleaf with our Signature RAK Day in Guildford

Yesterday we supported Oakleaf with one of our signature #RandomActsofKindness days in #Guildford.
People with #MentalHealth needs have the lowest employment rate with only 24% securing long-term work.@_Oakleaf help people gain the skills, confidence & training needed to gain employment and learn to live well with a mental illness#CharityTuesday #MentalHealthAwarenessWeek pic.twitter.com/gUPhMG8taB

— Oakleaf Enterprise (@_Oakleaf) 14 May 2019
For those of you who've never experienced a RAK day (and if you are in Guildford you really are missing out), it's literally what it says on the tin, a random act of kindness. The Delivered Social team run around Guildford in the morning dropping little notes through businesses doors inviting them to head over to our Facebook page and enter a four-digit code. We then turn up with a random act of kindness. Yesterday's goodies included Jammy Doggers, Ice Lollies and lots of other randomnesses. We also donated £1 to Oakleaf for every business that took part.
Check out some of the amazing pictures from the day below or visit our random acts of kindness page to see all the pictures we've ever taken for RAK, ever!

Jon built Delivered Social to be a 'true' marketing agency for businesses that think they can't afford one. A dedicated marketer, international speaker and proven business owner – Jon's a fountain of knowledge – after he's had a cup of coffee that is.

Latest posts by Jonathan Bird (see all)