The long-reigning king of social media, Facebook. Coming across someone that's not heard of this social networking powerhouse, and you'll not be blamed for thinking they've been living under a rock for the past 17 years! Facebook has become an integral part of our everyday lives, constantly wanting to know 'What's on our minds' and update us with news from our friends. But what makes this social site tick? We'll be answering all your questions below in our ultimate guide from how it all began, to why it's so important for your business, and even why it's ended up blue…
Click on the links below to skip to a specific question:
How many Facebook users are there?
How many Facebook accounts can I have?
How many friends can I have on Facebook?
How does Facebook suggest friends?
Are Facebook messages private?
How many Facebook posts per day?
When should I post on Facebook?
How much do Facebook ads cost?
When will you be charged for your Facebook ads?
How does the Facebook algorithm work?
Why is Facebook so important for a business?
What other social platforms does Facebook own?
How much did Facebook buy Instagram for?
How to monetise your Facebook videos
Will Facebook delete inactive accounts?
What abbreviations do agencies use when talking about Facebook Ads?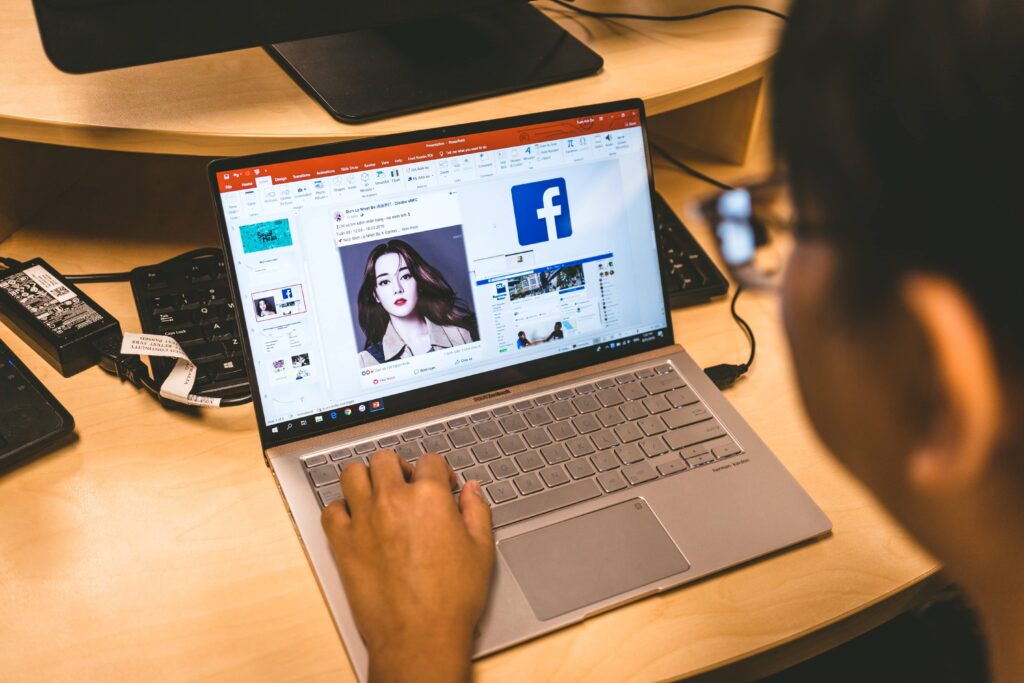 How does Facebook work?
What is Facebook then? The site is a free service, allowing people to sign up for a profile and send 'friend requests' to family, friends, colleagues, and even to those they don't know in person! Connected users are able to see each other's posts which may include photos, videos, life updates, or thoughts – anything shared is added to your personal timeline. You can Like another's posts to show your support, comment, and direct message.
Pages that previously included the likes of 'I hate when I'm out jogging and get mistaken for Usain Bolt' have now been replaced with businesses seizing the opportunity to reach their audience, humanising their brand.
How many Facebook users are there?
The social network site has exploded in popularity! Facebook has become an integral part of our daily routines; we pick up our phones or open our laptops and log-on to see what's going on in the world. As of February 2021, there were 2.80 billion of us using the site which makes it the leading social platform, reaching 60.6% of all online users. Facebook's mantra is about bringing the world closer, and since its initial launch, it has not only achieved that but has permanently changed the way we live.
How many Facebook accounts can I have?
Facebook allows only one account per person, you'll usually be asked to deactivate one if they find out you have multiple accounts even if these are under different email addresses. If you want to create a business page, you can do this under your personal profile, or consider creating a blank profile with a hello@ address for your company. There is no limit to how many pages a person can have affiliated to them, but a page must have a specific purpose with you authorised to manage it.
How many friends can I have on Facebook?
The limit of friends on Facebook is 5,000 as the site is designed to connect you with people you know in real life, although many users are happy to accept anyone that adds them. If you do find that you've maxed out you may have to go through your friend list, or alternative change your profile into a Public Figure user – meaning your friends will turn into likes, of which there is no limit.
Why is Facebook so popular?
It's no wonder 65% of Facebook's users are under 35! Young people have been born into a world of multi-tasking and vibrancy, wanting constant entertainment and Facebook offers a free-flowing waterfall of content. Individuals have the opportunity to express themselves freely with their network, which many may find difficult to do in real life – your profile becomes akin to old your bedroom wall (but don't forget this is on show!), filled with photos, music, links that you enjoy.
Get your
Free

Social Media Plan
How does Facebook suggest friends?
Facebook's official line on this explains that several elements are taken into consideration on when they suggest People You May Know, generally this is based on 'mutual friends, work and education information, networks you're part of, contacts you've imported and many other factors'. The many other factors may be cause to raise an eyebrow in concern, especially when in 2016 Facebook confirmed location was an aspect when suggesting friends and a few days later retracted this statement.
If you receive a suggestion but really don't want to see the user popping up in the future, you can block the profile to avoid any accidental requests.
When was Facebook started?
So, exactly how long has Facebook been around? The site began in 2004 but started as a service only available only to Harvard University students, it was not until late 2006 that anyone that possessed a valid email and was over the age of 13 was able to join.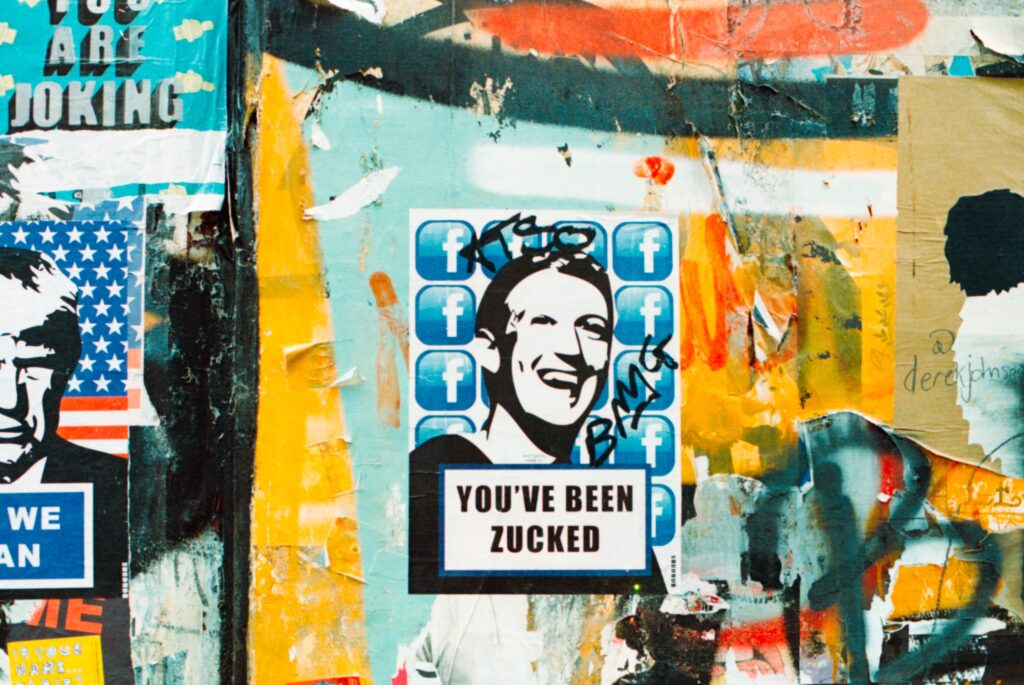 How did Facebook start?
You may have heard of, or even seen The Social Network, a 2010 film portraying the birth of Facebook. Mark Zuckerburg along with his college roommates and fellow students Eduardo Saverin, Andrew McCollum, Dustin Moskovitz, and Chris Hughes, decided to create the social network as their university had no universal online 'facebooks' – only paper sheets and private directories of little use. The year prior to Facebook, Zuckerburg had launched FaceMash a 'hot or not' rating game for students but this was quickly taken down for breaches of privacy. Read more about the history here on Facebook's wiki pages, the beginning of Facebook was certainly not without its struggles and controversies!
What does Facebook mean?
A 'face book' is a student directory, commonly used by universities in America. It lists basic information and an individual's headshot, generally released at the beginning of the year with the aim of helping new students get to know each other. Facebook's original purpose was for students at university, and the name has stuck since!
Why is Facebook blue?
Sure to pop up at your next quizzing event! According to a 2010 New Yorker profile, Mark Zuckerburg is red-green colour-blind, and therefore blue is the most predominant colour to his eyes.
How much is Facebook worth?
Facebook's valuation has soared to an incomprehensible $720 billion as of August 2020! The main source of income for the company is generated through its online advertising feature, Facebook has shifted to an e-commerce site over the last few years and become popular with marketers utilising its global audience.
What's bad about Facebook?
Social networks, unfortunately, are not without risk. Whilst Facebook requires users to be at least 13, many children lie about their age to gain access and may be naive to the dangers it can open up.
Privacy: Although you can set your profile to private, young people, in particular, may post too much personal information such as photos or phone numbers.
Cyberbullying: Facebook can act as a battlefield, enabling users to hide behind a screen whilst they inflict pain on others.
Content: Occasionally, there may be content shared exposing a young person to something their parents may prefer they were not.
Are Facebook messages private?
Facebook has told users "privacy is at the heart of Messenger, where you can be yourself with the people who matter most to you." A normal direct message on the platform however is not end-to-end encrypted due to the technical complexity required to add this security level, but there is an alternative. In 2017, the company introduced secret conversations which is an opt-in end-to-end encrypted message, intended only for you and the person you're speaking to. It's important to understand there have been hijacks of social media in the past, Twitter for example had the DM's of 36 users hacked, and therefore it is best to avoid sharing banking details, etc. over messenger.
How many Facebook posts per day?
A personal profile has no real limit, sharing updates with your friends is completely up to you as a user! On a business page, however, it's important to understand how to engage your audience without becoming a nuisance to their newsfeed. Most studies agree that once per day is optimal, with a maximum of two per day. Hubspot found that pages under 10,000 likes experienced a 50% drop in engagement per post if they posted more than once per day. You should try to post at least three times a week at a minimum to ensure you don't appear to have fallen off the tracks.
When should I post on Facebook?
The average time spent daily on Facebook is 58.3 minutes, so how do you ensure your posts are seen during this window? It is suggested that the early afternoon is the best time-frame for businesses to post content, although the most effective way to understand your specific audience is to use Facebook Insights. This will provide you with analytics and in-depth information about your page, you can even keep an eye on what your competitors are up doing too!
How to use Facebook ads
Just a quick scroll through your newsfeed and it's almost guaranteed a sponsored advertisement will crop up. Facebook Ads are favoured by marketeers due to the large-scale audience you're able to reach, 280 billion large to be exact! There are several different formats to consider when creating a new ad but which Facebook ad is most effective? Visuals tend to make the greatest impact so utilise any eye-catching photography or high-quality, long-form (over 1 minute ideally!) videos at your disposal. With Facebook's ad campaign manager, you can then choose from 11 different objectives to align with your company's marketing strategy and detail-focus your reach. Want to find out more? Check out this useful blog from Hootsuite for a step-by-step guide.
How much do Facebook ads cost?
You can tell Facebook exactly how much you want to spend on advertising, from the price of a cup of coffee to a flight to Australia you can set a budget that suits your business. You can either set an account spending limit or an individual campaign spending limit dependent on which suits your marketing strategy most. It's reasonable to expect that an ad will cost around $0.50 to $2.00 per click for the majority of industries but you should test this for yourself when selecting an appropriate budget.
When will you be charged for your Facebook ads?
When you pay for ads depends on how you pay for them, you'll select a method when creating your first campaign. If you use PayPal or a card, you'll be charged automatically whenever the ad reaches the billing threshold and you'll be charged again on your monthly bill date for any leftover costs if this is over $1.
How does the Facebook algorithm work?
Organic reach is on the decline, the current rate for a post is 5.2% on Facebook which is down from 2019 when the rate was 7.7% – seems pretty low right? But how are we to crack into this platform's code? There is of course no single algorithm, Facebook predicts what posts will be most valuable and meaningful to the given individual over the long term. However, we do know that one of the main goals of the site is to keep people scrolling so they see more ads. So, when it comes to earning more organic reaches, the algorithm will reward you for posting content that people can engage with. TIP: A video that can hold the viewers' attention for a minute rank very well with Facebook, and a video that can do this for longer than 3 minutes even more so!
In 2020, Facebook announced they were allowing users to take back control of the sponsored advertisement they saw in the hope this would generate more relevant, higher call to actions. This however was met with some concern in regards to privacy at the trade-off for personalised ads. There are four main signals to consider when understanding the Facebook algorithm:
| Relationship | Is the post from a person, business, news source or public figure that the user often engages with? (i.e., messages, tags, engages with, follows, etc.) |
| --- | --- |
| Content Type | What type of media is in the post, and which type of media does the user interact with most? (i.e., video, photo, link, etc.) |
| Popularity | How are people who have already seen the post reacting to it? (Especially your friends). Are they sharing, commenting or ignoring it? |
| Recency | How new is the post? Newer posts are shown first |
Why is Facebook so important for a business?
Facebook pages offer a range of different, potential benefits for businesses but in essence, may lead to increased sales and customer satisfaction. We'll take a quick, whistle-stop tour of just a few of the advantages available to your business when using Facebook:
Low-cost Strategy
For businesses on a budget, Facebook can offer immense reach for a fraction of the cost in comparison to alternative marketing routes. Especially for smaller start-ups, it can be beneficial to trial any concepts on the social site before turning these into larger campaigns.
Reliability
Customers want to know your business is one they can trust! Being able to search for a company on a social platform the user is already comfortable with can instill confidence in your brand. Not only does this build your reputation, but loyal clients can share support with feedback and increase awareness following the page.
Customer Support
Our DM's are open; as a customer, there is nothing worse than feeling isolated and struggling to get hold of staff after purchasing a product or service. By utilising the messenger application on Facebook you can provide excellent, customer service in just a few seconds.
Shop Till You Drop
You can advertise and even sell on Facebook as you link back directly to specific products on your website, increasing your site traffic. Visitors to your page are usually more motivated to purchase goods as they'll be able to see the human-friendly content you share too.
What other social platforms does Facebook own?
Did you know the four most popular app downloads of the decade are all Facebook-owned? Reckon you can guess them?
Facebook, Messenger, Whatsapp and Instagram top the charts with over 6.5 billion users between them.  In total, the company has acquired 89 other companies over its 17 years including additional noteworthy businesses such as Giphy, Onavo, LiveRail, and Oculus VR. Snapchat however is not one of the brands owned by Facebook contrary to belief, but this is not for a lack of trying. It was recently reported Snapchat refused the $3 billion offer made by Zuckerberg.
How much did Facebook buy Instagram for?
Facebook purchased Instagram for $1 billion dollars, split between cash and shares; the deal was finalised back in 2012. This is shadowed in comparison to the acquisition of Whatsapp which set Facebook back $16 billion two years later in 2014.
Can Facebook Portal use Zoom?
"Can everybody hear me ok?" – it's a phrase we've come to know all too well. The Facebook Portal device is a smart display, primarily aimed at connecting friends and family over Facebook Messenger's built-in video chat but it can also be used similarly to an Alexa. You can also join Zoom meetings directly from the portal device rather than having to set-up dedicated hardware. Want to read more about how to do this, visit Zoom's help page here.
How to monetise your Facebook video
So can you earn money from your Facebook videos and is it worth it? If you create video content you may be eligible to earn money from using Facebook Ad Breaks, these are short ads inserted into natural breaks of your video. There are a few requirements such as having 1000 followers, 15,000 post engagements, and 30,000 one-minute views in the last 30 days. Earnings can be anywhere between $100 and 4-5 figure sums dependent on the persona of your audience. Be wary, however, as using this feature could lead to frustration from loyal customers and damage your reputation in the long term.
What is Facebook Marketplace?
Just what it says on the label, Facebook Marketplace allows users to sell new or pre-loved items to other users. Anyone is able to list a product and reach a local audience, so this can also be a great tool to use for your business. You can even connect Shopify or other payment processors to your account for smooth transactions. In turn, this can create strong relationships with customers in your location, building a community of supporters as each sale requires a 1-to-1 message. If you have a new product you are trialling this could be an ideal opportunity to list exclusively on Facebook Marketplace and gain feedback, before releasing this to your website.
Note that Marketplace is different from Facebook Shops, a business will use shops that can be set up in Commerce Manager and acts like a global store front. Facebook Business pages are a great tool with a huge bank of questions to assist in setting up.
Are Facebook stories public?
Anything you add to your story will be available to view on both Facebook and Messenger, and will be shared across the same audience of both apps. You can change who views this at any time by going to Your Story in the bottom right (as if you were about to add to your story), clicking the audience selector, and choosing from one of the three options: public, friends or custom.
Will Facebook delete inactive accounts?
You can choose to deactivate your account if you wish to no longer be visible on the site, this is usually a temporary break that you might take when completing a social media cleanse. Facebook will not delete an account for inactivity, again this is an act you would have to take yourself however, this would mean all information on the social network is lost permanently. There is the option to memorialise an account should a friend or family pass away, another user may confirm with Facebook the death and this will secure the privacy of the account so that no one can log in.
The Ultimate Facebook Guide: Conclusion
We hope our team here at Delivered Social have shone a little more light onto all things Facebook (we're off to watch The Social Network again!). From connecting to friends to creating a new marketing campaign, the social network has a lot to offer and as a free-service is one to take advantage of. Social media platforms can have their downfalls and whilst Facebook may not be the first port of call for your business, with such a large-scale audience that has stood the test of time, it should be included in your next strategy meeting. Are you not one of the 2.80 billion users yet? Why not sign-up and see what all the noise is really about!
Got any more questions about Facebook that we haven't answered in this article? Drop us an email at hello@deliveredsocial.com and we'll be happy to help!