One of the biggest pieces of online news so far this April has been a leaked picture of reality star Khloe Kardashian- and her ensuing battle to get it removed from the internet. The photo, showing Khloe by the pool in a bikini, looked a little different to images usually shared by the famous family. Most noticeably, there seemed to be very little editing involved. Allegedly, the photo of Khloe was taken at a private family gathering and shared online by mistake, by an assistant. Despite many people praising Khloe for her natural beauty in the snap, the star still fought to get various reposts taken down for infringing her copyright. However, by this time it was too late, and the photo has already been reposted countless times on social media and news websites. Many of these examples have now been taken down due to copyright laws, but there is a very real possibility that it could resurface in the future. So, what do you think? Is Khloe and her team right to fight for is removal? Or, should she have let it slide even though it doesn't match up to the usually perfectly-airbrushed image that the Kardashians show to the world?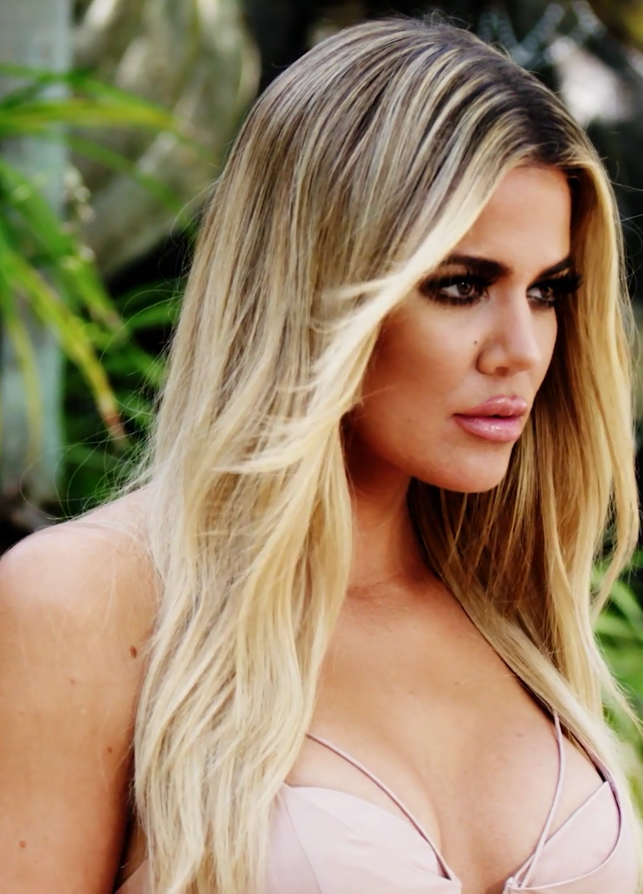 Here at Delivered Social, our owner and Managing Director, Jonathan Bird, weighed in his opinion for The Metro, about getting photos removed once they've been posted online. The general consensus is that, once it's been reposted, it's quite difficult to get it taken down without legal action like Khloe resorted to! But, there are a few things you can do to help prevent this sort of situation from becoming an issue in the first place. Click here to read the article and Jonathan's comments.
So, how can you prevent this from happening to you? We'd always recommend following the tips below!
Get your
Free

Social Media Plan
6 tips for uploading photos on social media
Different people enjoy sharing different things on their social media. For example, some people tend to keep their pages very private with minimal updates, whereas others like to share multiple posts a day. But, no matter how you use your social media profiles, you deserve to feel secure in the knowledge that your photos aren't going to be shared around when you don't want them to be. These tips should help prevent that from being a problem:
Consider private pages
If you are worried about people who aren't family and friends seeing the photos you've uploaded onto social media, consider switching your profiles to private. This means that anyone who wants to follow you and see the photos you share has to request your permission to do so. As a result, you can be completely in control of who can see your updates.
Don't be afraid to use the block button
If someone is sharing your photos on social media without your consent, it's a good idea to block them from seeing your page. This means that they will no longer be able to access your photos to do the same thing in the future. It's a good idea to use the block button in conjunction with private profiles so that if they make a new account they will have to request to follow you before they can see your photos, so you can simply deny their request and not allow them access.
Actually read the terms and conditions!
If you are concerned about uploading photos to social media, make sure you know what you're in for first. The terms on each platform will be different. On some, you will retain full rights to your photos, while on others the social media platform itself may have some claim to them once they've uploaded. Don't panic if this is worrying you! Just make sure you read the terms and conditions before you sign up to any new social media sites, and go over them on any sites you're already signed up to so that you know where you stand.
Think about what you're uploading
If you're concerned about someone getting ahold of your online photos and sharing them on the internet, it may be a good idea to limit what you're posting to only those photos that you wouldn't mind being shared wider than your personal pages. Of course, nobody has the right to spread around any of your photos without your consent, but if it is becoming a recurring issue or you are worried about it happening, limiting what you post (especially if your profile is public) may be a good way to combat any embarrassment!
Consider using watermarks
Of course, it can be very frustrating when your photos are shared on social media for any reason! But all too often, people come across others trying to pass off their photos as though they were the ones who took them! This is a problem particularly for those in the public eye or popular influencers on social media platforms. A good way to combat this from happening is by watermarking your photos. This essentially means putting your name or the name of your business somewhere on the photo that's subtle enough not to detract from the image, but obvious enough to deter someone from trying to pass the photo off as their own.
Contact the social media platforms for support
If all else fails and you are still struggling with unwanted photos being shared on social media, don't hesitate to contact the social media platform itself and see what they can do. After all, they have dedicated customer support teams for a reason! They are there to help you and suggest any steps you could take, and may even be able to get the photos taken down for you.
Using social media should be fun, and you should feel comfortable about sharing your photos without worrying about where they may end up! Hopefully, these tips have helped to put your mind at rest and give you some practical ideas to deal with this issue. For more tips and tricks like this, why not take a look at the Delivered Social blog page by clicking here?
Enjoyed this blog? Check out: