Top trends in PR, marketing, AI, reputation management, and influencer marketing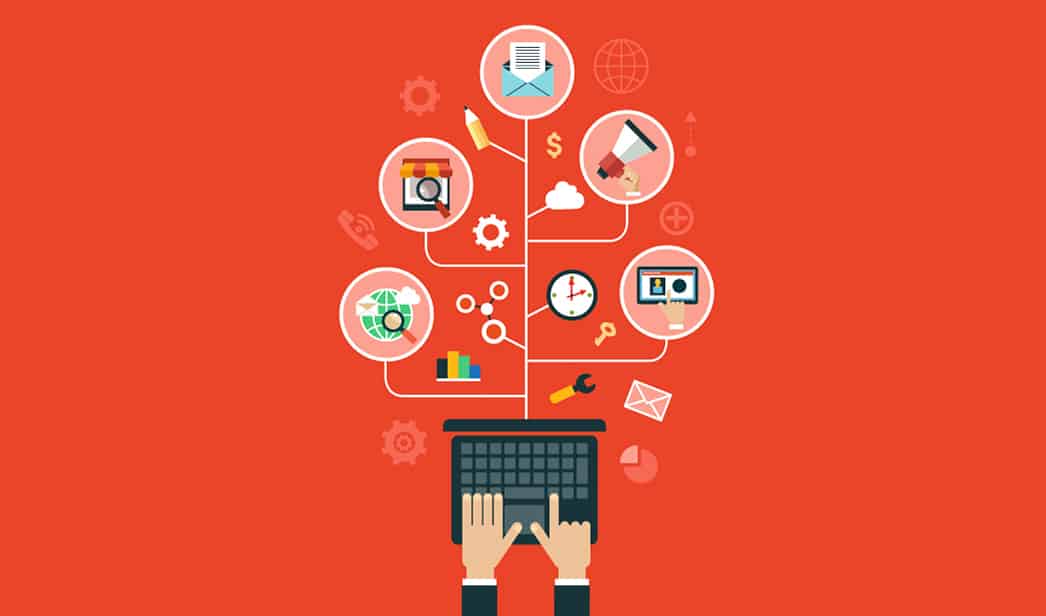 The last few years have seen a real convergence of disciplines as traditional barriers blur. PR, communications, and marketing become increasingly aligned with a sharper focus on content and narrative than ever before. For practitioners, this means being multi-skilled to incorporate existing and rising trends in campaigns. Let's take a look at some of the top trends in PR, marketing, AI, reputation management, and influencer marketing …
Firstly, in a world that's changing more quickly than ever, one thing still holds firm. This is the importance of reputation, both for individuals, teams, and brands. There will be an increase in company focus on increased engagement with stakeholders. Senior communications and marketing staff must always be ready for what they think their risk factors in terms of reputation management may be.
Get your
Free

Social Media Plan
However, effectiveness remains to be proven. Fiona Fenwick, a reputation manager and author of Stand Out and Step up, says: "Every day another company or individual is held to account for underestimating the value placed on honesty and integrity – the basics for effective reputation management and communication in general. Coming years will be busy with 'fire fighting' for communicators, marketers, and reputation managers!"
Top Trends Include Embracing Artificial Intelligence
The rise of artificial intelligence (AI) is ubiquitous. 2019 will be do or die for practitioners who've not yet engaged with the digital revolution. The social web has levelled the playing field. The old gatekeepers are no more. Telling a good story is no longer enough. PR will be judged on its ability to harness social, improve search, cut across channels and deliver tangible impacts on brand and reputation.
"Technology will be all-pervasive in our industry over the next few years, bringing with it the need for new skill-sets around data and analytics," says Emma Leech, Director of Marketing & Advancement, Loughborough University, U.K. "Traditional PR skills will evolve as video continues to gain traction and online influencer and advocacy activity will move increasingly centre stage."
Become familiar with key AI concepts
Martin Waxman, Digital Social Strategist, and Trainer, echo's Emma's views. He says the industry must learn about what artificial intelligence is and does. It's important for PRs and marketers to understand data types and what constitutes data bias. We need to understand the difference between narrow AI, which is single-purpose and will affect us most in the short-term, and artificial general intelligence. This is important, but a longer-term consideration.
"This won't be easy as it involves learning to define and grasp the concepts. We'll have to overcome our fear of math to gain a basic understanding of statistical predictions, how AI finds patterns in data, and how to spot identify spurious correlations and results," explains Martin. "With that accomplished,  we'll be able to make informed contributions, and ask questions around ethics, privacy and workplace disruption."
Video's Success Continues At A Blinding Pace
As video gains traction, Instagram Stories will equally rise in use. They allow marketers and communicators to create episodic content for Instagram series in the way producers create packaged content for TV.
With video and stills, location planning is much more important. Tactics to make something more Instagrammable for social sharing are now being built into an initial business plan. Kristen Ruby, President, Ruby Media Group, explains: "The emphasis is on planning much earlier. Ask this question to help evaluate your creative approach: If it's not memorable enough to share on social media platforms, did it ever even exist?"
More Top Trends: New Opportunities Still Require Skill And Talent
Marvin Polis, Media Producer, Communication Consultant, Stimulant Strategies & Productions, agrees. He says: "In 2019 and beyond, the democratization of media production will only gain speed. As production equipment continues to improve and become less expensive, opportunities will emerge for people who want to get into the media profession and for organizations wanting to do visual storytelling."
However, democratizing doesn't mean everyone can do it well. The internet and social media may have created a level playing field. However, telling a good story requires both skill and talent, and must be complemented by social and enhanced search.
Internal Influencer Marketing On The Rise
If you are considering using influencers for an upcoming campaign, Josh Steimle, Executive Coach, Speaker, Author, and Influencer, sounds a note of caution. The influencer world has been hit with fake numbers and networks. This is because it's outsourced. Therefore, there's a loss of control.
Josh says: "I believe we'll see many businesses take the road less travelled, which will be to create internal influencer marketing programs, especially involving key executives.
"CEOs and other executives will increasingly become the faces of the companies they represent, as opposed to a random influencer whom everybody knows is only doing this because they're getting a big payday," Josh explains. "Not that there isn't a place for influencer marketing, but it's a step removed in terms of credibility and authenticity."
Whatever your plans for the coming months, the last few years have seen a convergence of discipline. The top trends in PR, marketing, AI, reputation management, and influencer marketing have come together. Therefore, they have created a new way of marketing for businesses.
Finally, Delivered Social is a marketing agency based in Guildford, Surrey. Struggling with your marketing? Why not book in for a FREE Social Media Clinic with us here?
Share this Post