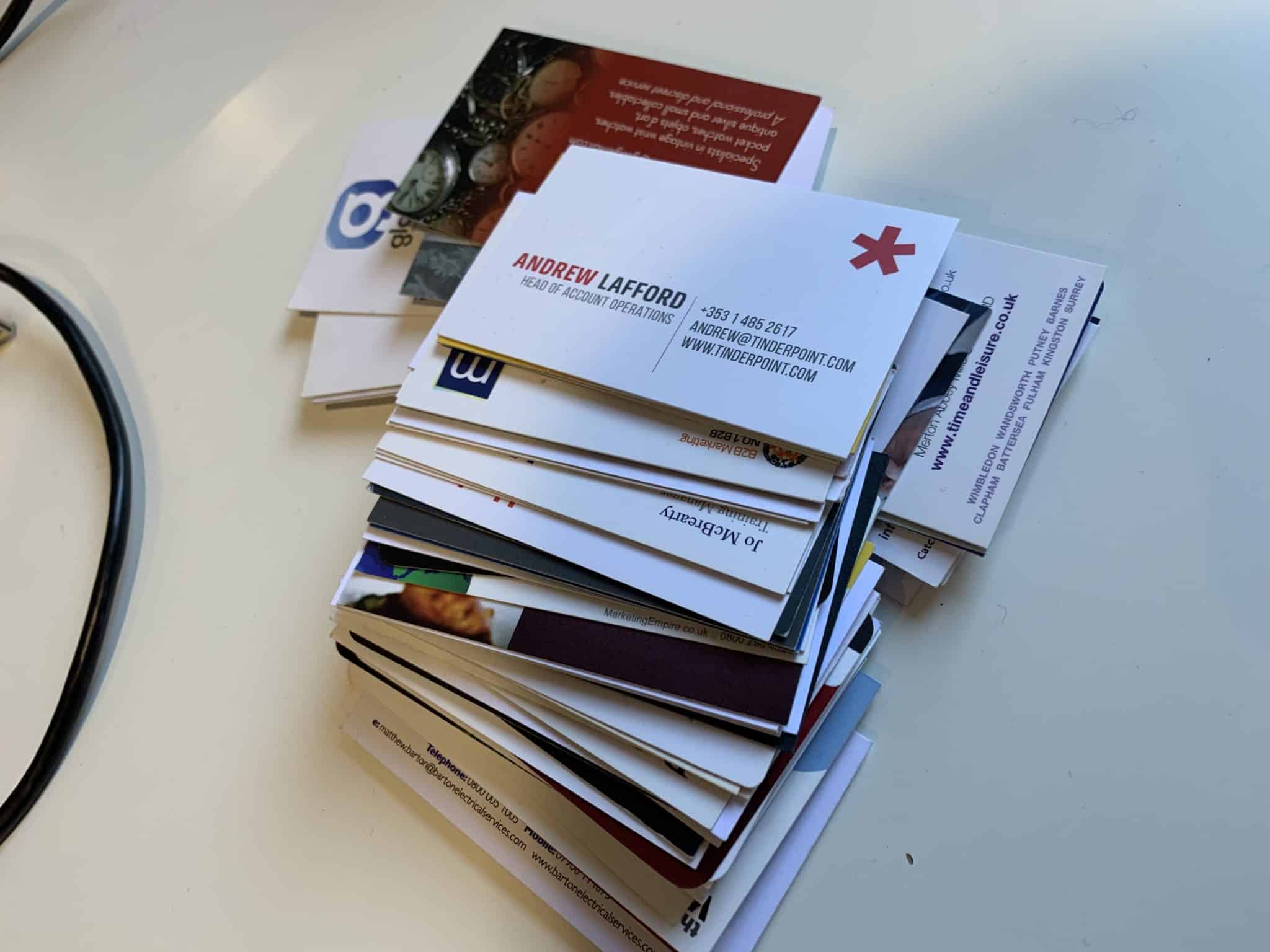 25 Feb

Turning that pile of business cards on your desk into conversations

Welcome to the #90minutes series written by the head honcho at Delivered Social, Jonathan Bird. The 90 minutes is a brief diary entry following the progress Jon has had after reading 'Build your business in 90 minutes a day'. The book, written by Nigel Botterill and Martin Gladdish talks about structured time every day to build your business. This is what Jon did with his 90 minutes.

You'll have to forgive me, creative friends, I don't find writing posts that easy but you'll know without a shadow of a doubt that it's genuinely me writing as this will probably be the most scattergun article you'll have read this week.
A journey continued…
So I've done the 90-minute process before and I have to say it really did work. It simply grew my business ten fold within 30 days because I took the time out to actually come up with new ideas that actually focused on business development! I strongly recommend you to buy a copy of the book if you want to get some serious results for your business. But, like most business owners, I needed a refresher and so I re-read the book and started the journey again.
Turning that pile of business cards on your desk into conversations
We've all got them – that pile of business cards that we've collected from meetings, networking and random conversations that at the time you 'knew' wouldn't go anywhere. Funny really – we hand out cards to people to get in touch and then never bother saying hi or following up. I'll show you mine if you show me yours…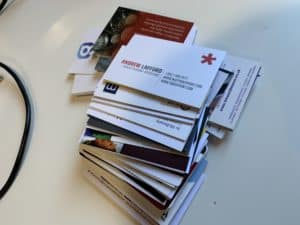 Yep, it was a beast and it was taking up valuable space for my coffee mug on my desk. Clearly, something had to be done.
So how could I turn these into conversations and build my business? The obvious answer was to email them all and say 'Hi, thought I'd reach out' but let's face it that would probably get the same response as leaving them on my desk in the first place. So I set about with a piece of a4 paper and scribbled some ideas. What I came up with is something every single business could do.
Develop Content from Business Card connections
I decided to contact all of my dead leads and invite them to give their very best marketing advice – and for every single one we received, we donated £1 to charity. We turned those dead conversations not only into live ones but also a piece of valuable content whilst doing something good.
We started a new marketing initiative called The Biggest Page of Marketing Tips on the Internet Ever – yep it's still growing.
Starting your very first business development 90 minutes can be scary – so why not start with something simple and see if you can adapt this method to work for your business?
Here's some inspiration:
Are you a bakery? Contact all your suppliers and ask them "What's your favourite cake and why?"
Hairdresser? Ask your suppliers for pictures of when they were young and now – showcasing hairstyle differences.
Working within Recruitment and finding marketing 'same old'? Why not ask your candidates, or even clients, for the funniest interview moments they've had. These can be anonymous and submitted via a platform such as ask.fm, but this makes the whole recruitment world more lighthearted and fun. After all, we're all human!
Estate agents? Ask people which town they grew up in with a picture – It's great to see how architecture has changed (or not!) over the years.
If you're a wedding/events supplier, ask your customers/potential customers what the best thing they've ever seen at an event was. From indoor fireworks to ice cream vans, we're sure there'll be something you haven't thought of yet!
I'd love to hear how you get on in the comments below.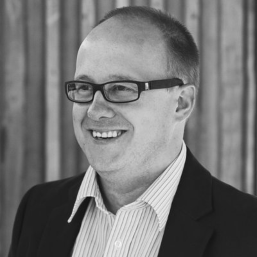 Jon built Delivered Social to be a 'true' marketing agency for businesses that think they can't afford one. A dedicated marketer, international speaker and proven business owner – Jon's a fountain of knowledge – after he's had a cup of coffee that is.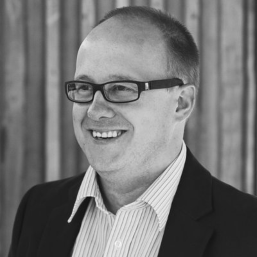 Latest posts by Jonathan Bird (see all)