Virtual Reality: The Next Stage of Social Media Marketing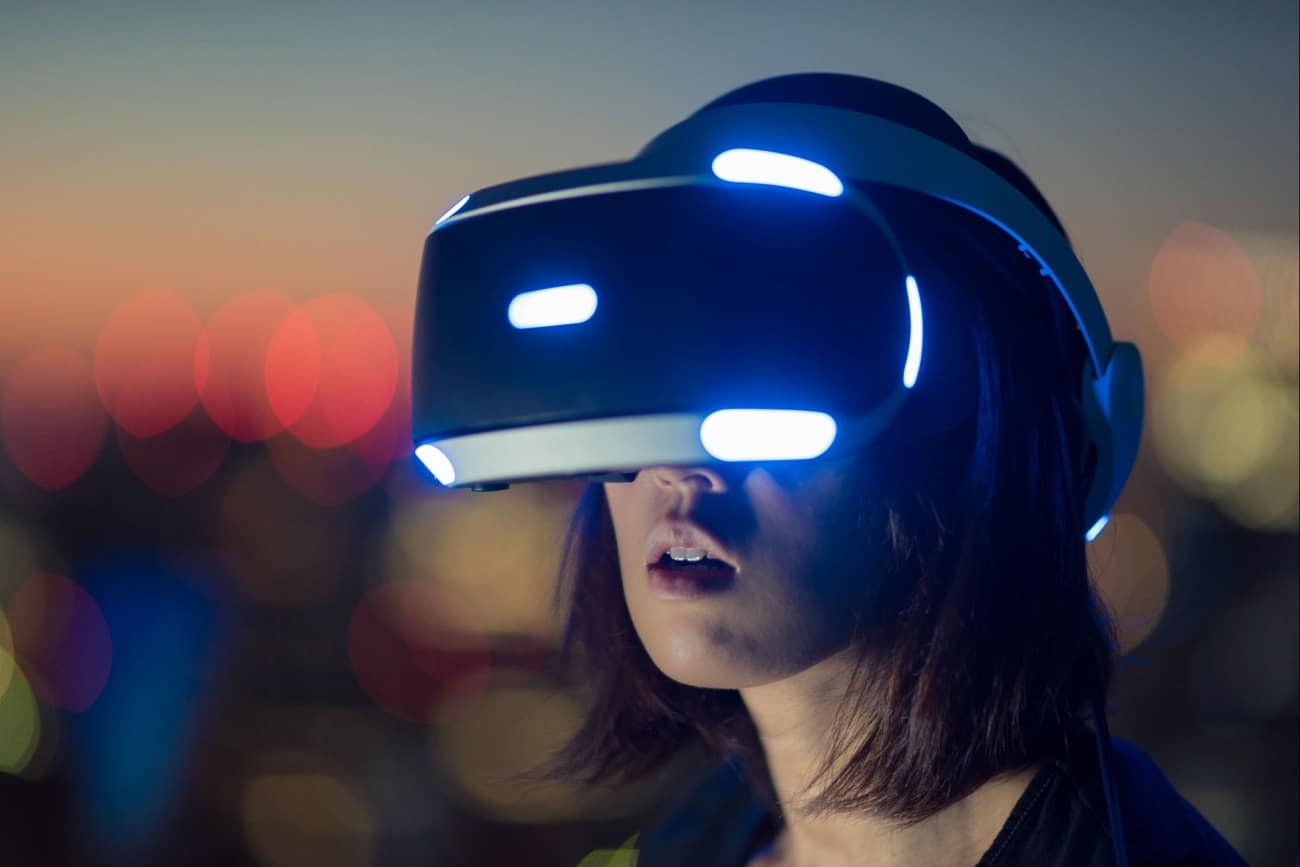 Virtual reality (VR) is a buzzword today among marketers for a good reason.
Marketers believe that this technology can potentially revolutionize the social media experience for consumers. When Facebook acquired Oculus VR for $2 billion in 2014, virtual reality entered the mainstream. And research shows that people are more likely to buy from brands that use virtual reality.
Even if it's surrounded by hype, VR still has many marketers confused or unaware of its potential uses in marketing strategies.
This post shows the basics you should know about VR and how it can be applied by marketers to boost brand awareness and create more engaging brand experiences for customers on social media.
What is VR?
Virtual reality can be defined as an immersive environment that is stimulated by computers. It gives users the feeling of being in that environment. The most popular way to experience VR is through a headset – for example, the Oculus Rift. These can often be sophisticated and quite expensive. But there are also simpler devices, such as Google Cardboard, that enable people to use their smartphones to connect to virtual environments.
So how can marketers use VR to their advantage? Here are 5 strategies for incorporating virtual reality to social media marketing.
1. Branding at point of sale + social media coverage
Even if the VR experience made available to customers at a point of sale (for example, a special section where customers get to wear a VR headset and are transported to another reality), it's smart to share that investment on social media and on your website.
Tom's incredibly popular virtual giving trip, where the brand transports customers to a remote village in Peru, has become an instant hit thanks to video sharing. Their 360 video has gained over a million views on Facebook!
2. Branded entertainment experience
Thanks to VR, regular branded experiences will be even more exciting for social media sharing. HBO clearly understood the power of VR when they launched the new season of Game of Thrones.
Already in 2014, HBO invested in a multi-sensory traveling exhibition that included VR experiences. The installation went viral even if it could only be experienced by those who were physically present.
And it seems to be working – in 2016, the launch of another Game of Thrones season was supported by Facebook that provided a VR viewing experience to all users thanks to the special 360° synchronization of the show's opening credits.
Creating such an immersive experience takes the brand-customer relationship to the next level.
Get your
Free

Social Media Plan
3. Showing new products
VR is a perfect technology for demonstrating the features, attributes, and functionalities of a new product. Mercedes recently uses VR to show off its latest model with a virtual drive along the Pacific Coast Highway in California.
During the drive, users could look around the interior of the car and see how the vehicle navigates the road, all the while admiring the scenic panorama. Transitioning to the convertible mode helped to showcase this product further, helping customers to imagine what driving that model would feel like in a realistic way.
4. Providing more information to customers
It goes without saying that well-educated customers will make more informed choices. And, eventually, they will be happier with their purchase.
Take buying clothes online as an example. Purchasing clothes online also poses a risk that the items won't fit correctly. The fashion designer Rebecca Minkoff recently partnered with the app Zeekit that uses augmented reality functionalities to show consumers how the clothes will fit them without requiring customers to set a foot in the dressing room.
Another example of a similar use is Lowe's Virtual Room Designer, an app that uses Augmented Reality to allow customers to design new rooms with the use of the brand's home-improvement products and then experience virtually how they will look like.
Lowe's added social media sharing buttons to help customers get extra feedback from their friends and family, all the while exposing the company's products and the Virtual Room Designer.
5. Enhancing brand experiences
Hosting special events and brand experiences is the best way to boost your presence on social media. Participating in such an event, consumers take pictures, share updates, and promote your brand to their networks. Virtual reality technologies can significantly enhance such brand experiences to make them even more shareable and exciting.
One example is Lay's Cheer of Champions campaign that allowed fans to visit a shopping mall in Madrid and use an Augmented Reality feature to cheer on their favorite teams while wearing sportswear that was designed for the occasion.
The experience would start with their Lay's potato chip bags that included a digital version of their team's T-shirts. All fans needed to do is take a picture of themselves and get digitally decked out for the game by adding accessories such as face paint. To make the experience even more fun, fans could share their selfies on social media.
Conclusions
Keep a close eye on VR in marketing because it's about to explode.
Virtual and augmented reality is expected to become a key tool in the marketer's arsenal of strategies. There are many different ways in which VR can be deployed, and that clearly includes social media. These technologies are very popular and people eagerly share their experiences with their friends and family.
Benefit from the proliferation of VR options on the market and choose tactics that support your marketing strategy. Well-placed investments in VR technologies are bound to significantly amplify your social media presence.
Share this Post