Why book a hair and make-up artist for your big day?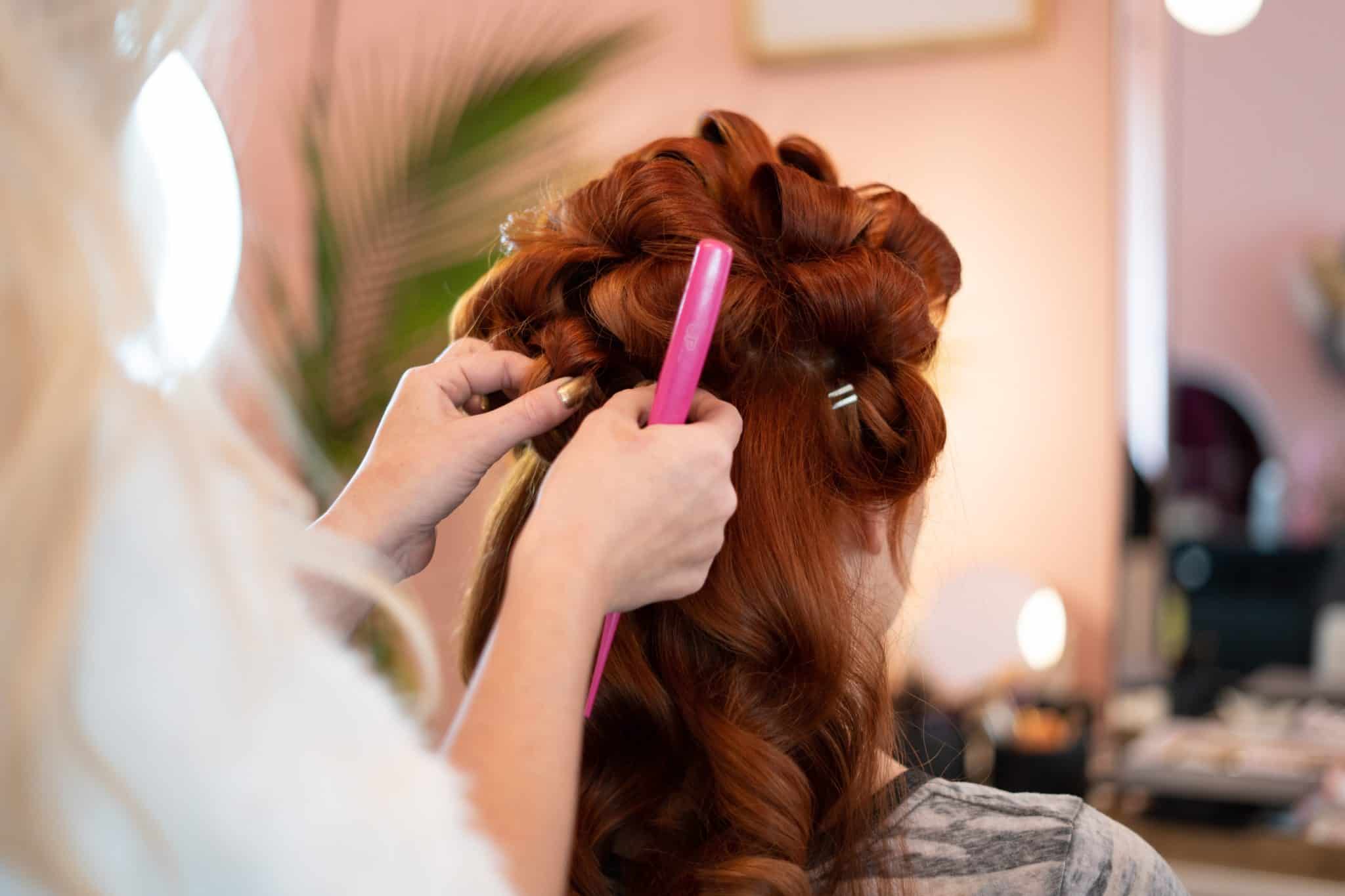 Weddings are expensive, no one is denying that! While it always makes sense to cut costs where ever possible, here are a few reasons why you should book a hair and make-up artist as an essential part of your wedding budget.
5 reasons why you should book a hair and make-up artist for your big day
Your wedding day is all about you and your partner. It's paramount that you feel comfortable and confident in your own skin on your big day. Whether you love the limelight or not, people will be looking at you all day. Book a hair and makeup artist to make sure you're looking your best!
Get your
Free

Social Media Plan
The best part about having a hair and make-up artist is that you can find a picture of your desired look. Then, you won't have to worry about nailing it yourself. Rest assured, your hair and makeup artist will have all the tools and experience to give you what you want. Even better, they can recommend what colours and shapes will best suit your face shape and skin tone.
As part of the service, a trial session will be arranged where you have your full hair and makeup done. This way you can settle on exactly what you want and know what to expect on the actual day. This can be a huge relief for a bride-to-be, as the uncertainty of what to expect can be quite stressful. This way you can feel satisfied that your hair and makeup artist understands your needs.
Hair and Make-up is an art.
The angle your eyeliner is positioned can be the difference in giving you cat eyes, 60s glam, or something softer. Your lipstick can be a beautiful burgundy or natural nude. Good contouring will enhance your natural face shape by throwing light and shade in all the areas that you want your photographer to capture. You may want that perfect, tight bun with a sensational, swooping veil or a loosely waved braid with details of soft flowers and foliage. Perhaps you've envisioned a 50's pin-up do that would make Dita Von Teese jealous. Whatever you want can be achieved by someone with the right skill set. This is another reason why you should book a hair and makeup artist.
Even if you are an expert at putting your own face on, when it comes to your wedding day you won't know how you are going to feel on the day or what you may have to think about. Having a hair and makeup artist to take care of you can make you feel relaxed and pampered, and will eliminate any unnecessary pressure.
Being made up and looked after is a luxury. If there is any time to indulge then it's the morning of your wedding. Let them make you feel amazing and you can worry about drinking champagne and eating croissants. Lots of our clients at Delivered Social are in the beauty industry and know how to make you feel special!
If you're a hair and makeup artist (or any other business) looking for social media or website help, why not get in touch?
Share this Post