Digital marketing is one of the most powerful tools a business in the modern-day has to help boost the awareness of its brand, increase its sales, and reach new customers. In this post, we'll be discussing some of the ways to help improve your digital marketing and gain more from your marketing strategies. If you want to know more, then keep reading to discover our top tips. 
Investing In Staff Training
Any business is only as good as the employees it has, and the skills they possess. For this reason, it's important you make sure to invest in staff training and equip them with the skills and knowledge they need to be an asset to your team. The digital marketing world is continually adapting and experiencing changes, so regular training should be undertaken to ensure your staff are up-to-date with the latest information and expertise. 
Staff training can come at a cost, but it's an investment for your business as more highly trained staff are more likely to increase the performance of your digital marketing department. Try and stay in the loop to discover opportunities to train your team and what kind of knowledge they need to help boost business performance for digital marketing. 
You should also make use of feedback from your team to help identify areas where they feel they require further support or training to boost their skills or confidence. 
Outsourcing Your Digital Marketing
If you find that the digital marketing workload is becoming too much to handle for your team or you're experiencing an increase in demand, you don't necessarily have to invest in recruiting more staff. Outsourcing your digital marketing can be a good way to help make sure you can keep up with demand and boost performance, without having to hire additional employees. 
It will also help to reduce the workload of your in-house team, meaning they are less stressed and creating a more positive workplace. 
Outsourcing can work out as more cost-effective for your business too, as you will be able to carry out more tasks regarding digital marketing without the cost of taking on another employee. Another alternative to outsourcing could be automation. 
This might not be as much of an effective solution to outsourcing and is limited in the tasks it can help with. Common areas of digital marketing that can be automated include social media, customer service on your website, and email marketing. 
Investing In Better IT Equipment
Investing in better equipment for your IT department can help to improve the productivity and performance of your digital marketing. In order to carry out tasks quickly and effectively, your staff needs up-to-date and quality resources. 
If the IT equipment in your business is starting to age, consider updating it to newer equipment. If there are any repairs, faults, or replacements that are needed in IT equipment try to make sure they are carried out as quickly as possible so that your team is able to keep up with their workload effectively. 
A great way to save money when replacing equipment for your business is to consider options such as refurbished laptops, computers, and other equipment you might need for your digital marketing department. Businesses like RefreshedByUs offer a vast selection of refurbished laptops. It is worth looking to see what options are available. 
Boost Your SEO
One of the most important areas of digital marketing to focus on is your business's SEO performance. The majority of customers in this day and age will discover new businesses through online research, so the way your business ranks on search engines alongside competitors is important. 
You should be continually working to boost the ranking your business has in search engines in order to drive as much traffic towards your website as possible. Consider the content you feature on your website, is it optimised to boost your SEO? Have you carried out regular keyword research to identify the best target keywords to include in your website? 
You should also consider using marketing strategies such as pay-per-click to help reach users on other websites and direct them towards your own. 
Upgrade Your Website
It's pointless improving your SEO unless you have a high-quality website for users to find. Website design and building can be an expensive investment for your business, but it's necessary if you want to see good digital marketing performance. You want your website to be easy for users to navigate, as well as the content to be informative and engaging.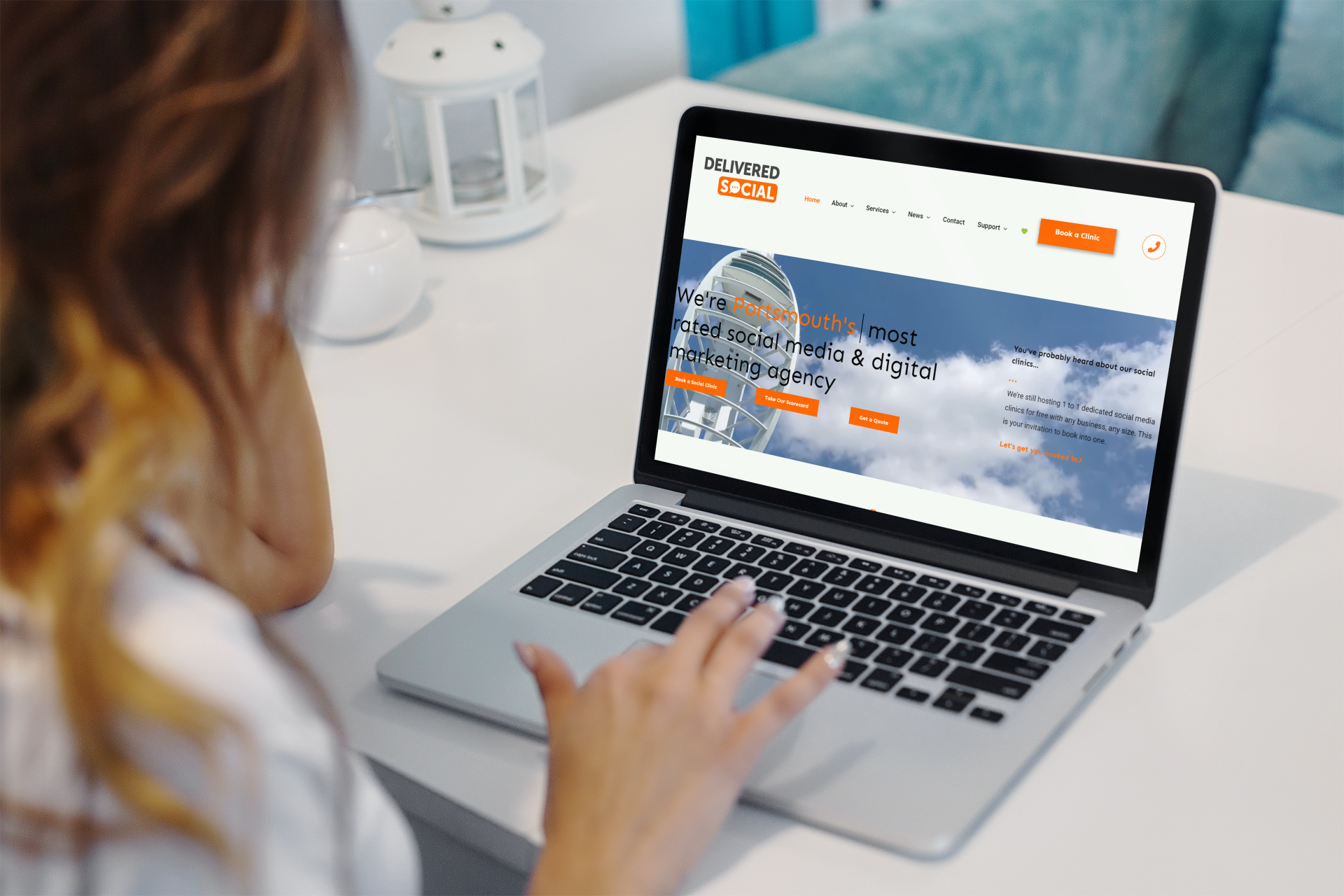 Try and include content that will not only help to boost SEO performance but will also be interesting for those visiting your website to read. You should also consider the design of your website and whether it looks good to those visiting it. High-quality images and graphics should be used, and the interface needs to be simple to navigate. 
A poor-quality website that is dull in appearance, uninformative, and slow to use could put off potential customers and drive them towards your competitors instead. The design of your website can be updated to appear more modern, fresh, and sleek whilst still incorporating elements of your branding such as colours, logos, and fonts. 
Create Engaging Content For Social Media
As well as having a great website, your digital marketing should also include social media engagement and good content. Social media is becoming an increasingly popular way for the consumer market to learn more about a business, its products or services, and what they have to offer. Social media also gives your marketing team the opportunity to respond to customers, answer queries, and encourage website traffic. 
As well as the written content of your social media platforms, consider the images and videos being posted and how they can help create engagement and interest in your business. If you want to increase the number of followers on your social platforms, you could consider partnering with social media influencers through affiliate marketing. 
Try and choose influencers who will give you the best chance of reaching your target audience and whose values align with those of your business. This will give your business a better opportunity of seeing an increase in interest and sales due to affiliate marketing.