Building Backlinks On Your Website: How to Get the Best Results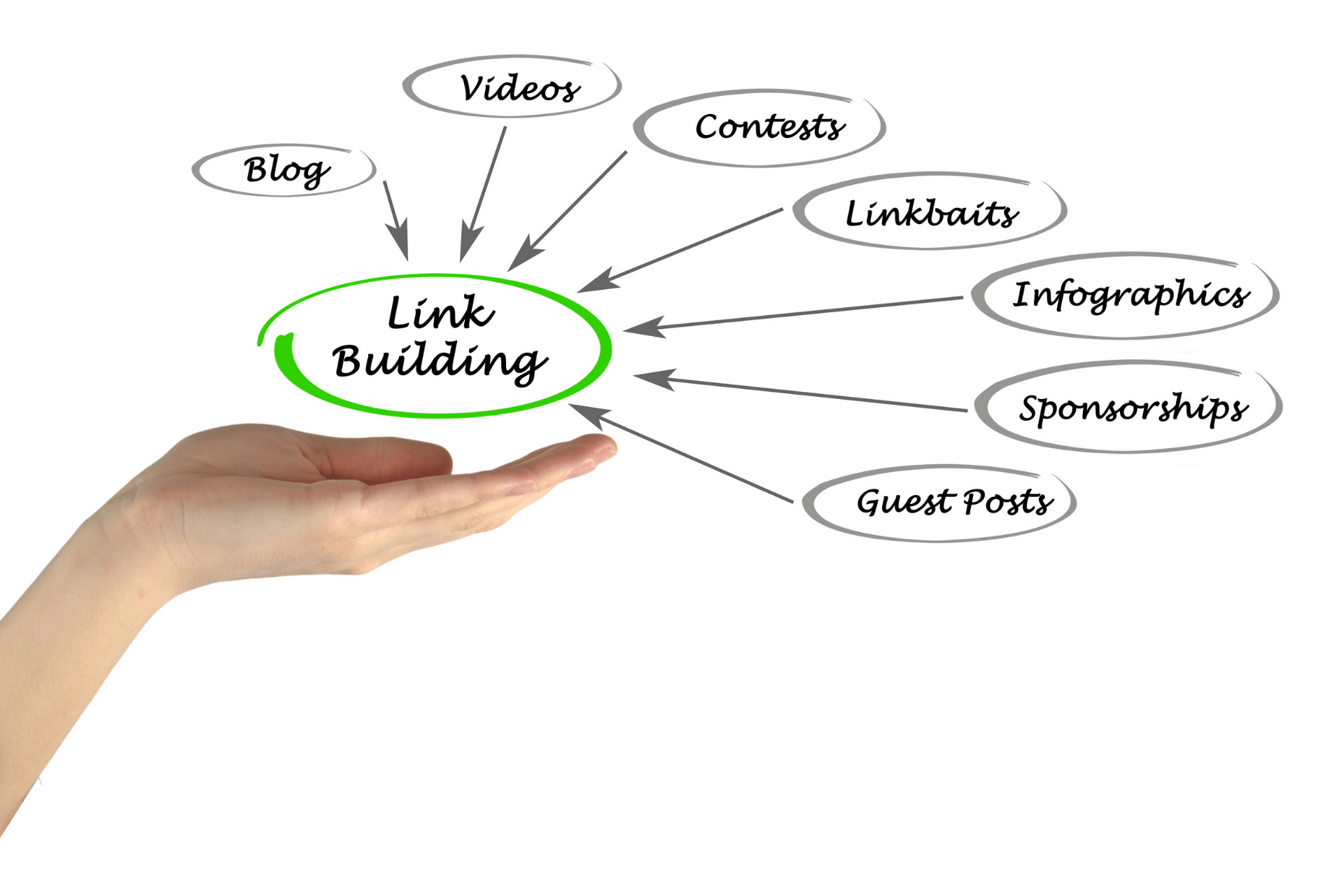 When it comes to building backlinks on your website, there are a lot of things to consider. You want to make sure that you're doing everything possible to get the best results for your business.
In this article, we will discuss the dos and don'ts of linking to create an impact. We'll talk about why it's so important, the different ways around it and how you can go about getting the most out of your efforts. Plus, if you really don't want to do it yourself – we'll point you in the direction of some pretty awesome people that can help…
What Are Backlinks?
Before we get into the nitty-gritty, let's first answer the big question.
In short, these are links that lead from one website to another. When a site links to yours, it's seen as a vote of confidence that your content is worth reading. This helps search engines like Google determine whether or not your website should rank higher in the SERPs (search engine results pages).
There are two types of backlinks that you'll come across: do-follow and no-follow.
Do-Follow links
These are the ones you'll be looking for to boost SEO. They pass along link equity, which is basically a ranking signal used by Google. The more you have, the higher authority your website will achieve.
No-Follow links
On the other hand, don't pass along this link equity. It doesn't count towards your SERPs ranking or authority but will still send people where you want them to go.
How To Earn Backlinks
There are three main approaches you will find businesses use:
Natural links – these don't need any effort from you and simply come about by producing quality content and proving your reputability online.
Manual building – Guest blogging and outreach to high authority websites are the main ways you start manually building backlinks on your website. It allows you to pick really relevant and valuable links.
Self-created – This seems like the most simple approach but links found this way will usually be distributed as no-follow so be careful.
You'll want to aim for as many backlinks as you can. Ideally, building them naturally will save you effort and create the biggest impact in terms of SEO. However, when starting out – if you opt for a surge in manual or self-created linking it could create a huge spike.
Search engines may flag this as unnatural which could work against you. So try to keep it realistic. The growth will come.
But Why?
Building backlinks on your website is important because it's a major factor in how Google ranks web pages.
Google looks at the quantity and quality of links when determining where a page should rank. The more high-quality backlinks you have, the higher your website will rank. It also prioritises sites that people visit regularly. The more credible and favoured your pages are – the better they'll appear to search engines.
It is also important for building website authority.
The more websites that link to yours, the more authoritative Google will see your site as being. This is because if other websites are linking to you, then you must be doing something right! It shows you're providing content other people want to read and post.
Furthermore, if you're looking to build brand awareness – building backlinks on your website is essential.
The number of backlinks you have is a good indicator of the popularity or importance of your website. The more links you have, the more likely people are to find you online. This helps increase traffic to your site, which is great for business and generating leads.
As you build more and more links, it will naturally attract other backlinks because you'll already have been seen on popular websites. You may find people start linking to you without even asking – a bonus!
Get your
Free

Social Media Plan
How To Link
Now that we know what they are and why they're important, let's move on to the do's and don'ts…
Make Sure Your Links Are Relevant
When building backlinks on your website, relevancy is key. You want to make sure that the website you're linking to is related to your industry or niche in some way.
For example, if you have a website about travel, you wouldn't want to link to a website about car parts. Google would see this as being irrelevant and it could actually hurt your ranking.
On the other hand, if you have a blog post about the best beaches in the world and you link to a travel agency's website – that would be relevant.
The key here is to make sure that your links are coming from websites that are related to yours so that they hold more weight with Google.
Use Anchor Text Wisely
Anchor text is the visible words that are clickable on a webpage. When building backlinks on your website, you want to use anchor text wisely.
This is because Google looks at the anchor text to determine what the linked page is about.
If you're linking to a page about travel insurance, then you want to use anchor text that includes words like "travel insurance" or "get travel insurance."
However, you don't want to use the same anchor text over and over again. This will look spammy to Google, much like keyword stuffing, and could hurt your ranking.
Instead, mix it up! Use different phrases and word combinations so that it looks natural. Write as you would speak and then go back through to find your relevant anchor text afterwards if you're struggling.
Link To Internal Pages As Well As External Ones
When building backlinks on your website, you want to make sure that you're linking to both internal and external pages.
Linking to internal pages helps boost the ranking of those specific pages. It also helps people navigate your website more easily, which is always a bonus! Choose relevant blog posts to jump between or use it as an opportunity to throw in a call to action and point to your contacts page.
As for external links, these are important because they show that you're not just linking to your own website. You're linking out to other relevant pages as well, which adds more weight to your own site.
Just make sure that you're only linking to high-quality websites that are relevant to yours. Linking to low-quality or irrelevant websites could hurt your ranking. 
A great way to determine this is to check out their traffic and authority using tools like Ubersuggest. 
Beware Of Black Hat SEO
Doing things against search engine guidelines to get a site ranking higher online is not going to solve any problem.
In fact, you will probably find that Google can pick it up a mile off and will flag your site as one to put to the bottom of the pile.
Typical Black Hat practices include keyword stuffing, cloaking and using private link networks. Manipulating the system consistently in this way could permanently damage the ranking of your website and individual pages.
Paid Links
Search engines ban the buying and selling of links as it is intended to manipulate ranking positions. You could get penalised by Google and if you've done this without the realisation that it was a Black Hat SEO technique – you should start building organic links and say goodbye to your sellers!
Building Backlinks On Your Website With Delivered Social
If all of this sounds like a lot of work, then you can always outsource it to an agency.
There are a few advantages of doing this. First, it saves you time. Second, it ensures that the links are high quality and relevant. And third, it gives you peace of mind knowing that experts are taking care of everything for you.
If you're thinking about starting this journey but don't know where to start, then give us a call and we'll discuss the best ways forward!
At the end of the day, links are seriously important for search engine optimisation and getting you that all-important traffic. Without a great website ranking and authority – traffic that could be converted into customers will not fall into your lap.
It takes time and effort to create a great web of links, but once you've started and can steadily grow them, more and more quality ones will come along without you having to do much. 
We know that actually pushing the button to kickstart is the hardest part – so getting in touch with us will ensure you're in the best hands and ready to tackle the scary world of SEO and backlinking.
Share this Post