Last year, one of my business goals was to grow my blog audience by getting more Twitter followers ("Growing a Twitter Audience with Gratitude"). My following increased by more than 800% in just over two months simply by thanking new followers and following them back. Although I accomplished my goal, there was a problem. Gaining so many new followers didn't translate into having more blog subscribers or website visitors..
Endless scrolling and very little enjoyment became the norm on Twitter
I stopped enjoying Twitter. Instead of scrolling through my feed on my lunch break, I became completely disinterested with the informative and entertaining platform that I had come to look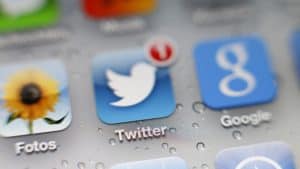 forward to perusing. My feed had become inundated with repetitive, automated tweets. They completely overwhelmed the tweets from those I really wanted to know about. I was checking my notifications daily, but once I had finished sending my thank you tweets I was done.
I missed keeping up with the Twitter accounts I had been following for so long. Since growing my following wasn't contributing to my objective how I hoped, I decided to take drastic action. I had gone from following less than one hundred accounts to over five hundred. Trimming that down was going to take some time. Over the next four months, I dedicated any truly unoccupied time (waiting while my car was getting fixed, no-show appointments, etc.) to going through all the people and companies I was following and deciding if I really wanted to see their tweets in my feed.
Some of these choices were obvious and I unfollowed without even checking their profile and timeline. Others were harder because I liked the information they provided except that it was incessant and dominated my feed. I found a home for many of these accounts by making lists and adding them to those. This way, I still had access to their content without having to see it all the time. This tedious and time-consuming process was well worth it. I now actually want to see what's happening again! Of course I've lost some followers (I'm guessing there's automation available to unfollow anyone who unfollows you) but I didn't have anyone unsubscribe from my blog.
I'm still grateful to those who follow me on Twitter and continue to send thank you tweets as usual. I just have a lot less new followers. I also send a thank you tweet directly to those who add me to lists (at least the first time). If I know which language it is (other than English), I use Google translate to make the message more personal. Rather than following everyone legitimate who follows me, I look through their timeline to see if there's anything I want to like or retweet. A retweet is much more valuable for spreading your message than having followers that don't share your content. Occasionally, I follow someone new and respond to notifications (other than follows and lists additions) almost daily. What used to take thirty minutes a day only takes thirty minutes a week, leaving me more time to love Twitter again.