How to Run a Social Media Campaign: 7 Tips All Business Owners Should Know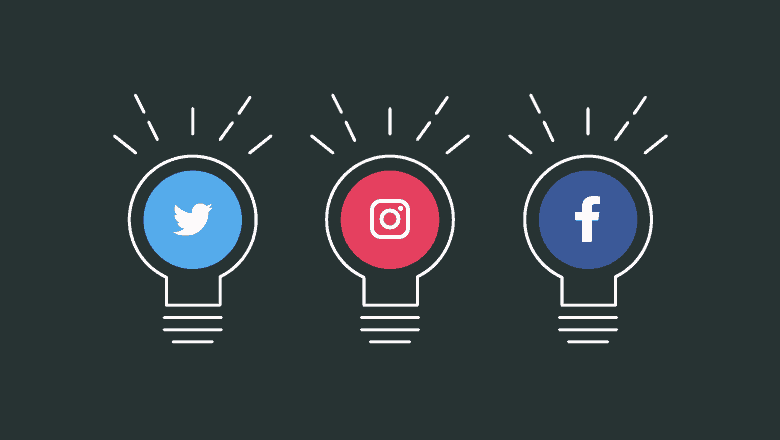 Social media has taken over the business world. All business owners should follow these 7 social media marketing tips. Here's how to run a social media campaign.
You wouldn't launch a new product or attend a meeting with potential investors with a carefully constructed plan. The same should go for your social media pages.
No matter the size of your business or how long you've been around, learning how to run a social media campaign is a must if you want to be competitive online.
Keep reading to learn seven social media campaign tips every business needs to get started.
Get your
Free

Social Media Plan
1. Start with a Full Strategy
When posting, sharing, and interacting with followers across social media, your actions can feel disjointed.
One piece of content might not seem connected to the next. Responding to a single follower may feel like too small an action to have any effect. Using social media to announce an event or promotion can seem like a guessing game. How early do you start, how much lead up does it need, and should you repeat the same posts?
Before you can start utilizing the other tips on this list, you need to start with a plan of attack.
Your social media strategy should lay out how you plan to use social media. This includes how you'll help your brand come across on your various channels, and how each of those channels work together to grow and inform your following.
If you're already using social media for your business, developing a strategy should start with an audit.
Research which channels your target audience is using. Look into how your competitors or similar companies handle their social media and search for clues on what works and what doesn't.
2. Narrow
There countless social media channels out there. Businesses in the United States can narrow this number to fewer than a dozen sites they can use to promote themselves.
Trying to juggle a dozen different social media accounts would be impossible for small businesses and startups.
That's why narrowing your focus to a few channels is important. This gives you more time and energy you can spend optimizing your presence on those channels.
Which channels you should be using depends on the industry your business is in and your target audience.
Facebook is the most popular channel among Americans of all ages, with almost 80 percent of all adults using the platform. Instagram comes in second place, though this channel's audience is often younger, best for targeting those in their 20's or 30's than 50's or 60's.
Other popular social media sites for businesses are LinkedIn, Twitter, and Snapchat.  You don't have to use all of them.  Be smart – pick the ones that fit your business and your customers.
3. Study Your Audience
Once you've determined which social media channels your target audience uses, it's time to take your research one step further.
Studying your audience to learn what type of content they engage the most with will allow you to maximize interaction with your posts.
4. Learn to Use Multimedia
Is the extent of your business' Facebook, Twitter or LinkedIn strategy text-based posts or a few photos? If so, this is one of the most important social media campaign tips you can learn.
While words and stagnant images can be useful for getting messages across, they are far from the most popular medium online today.
While an executive summary might help you win over corporate investors, videos and other multimedia are essential for winning over individuals.
Instead, videos are king in the world of internet marketing in 2018. And their success shows few signs of slowing down.
Facebook alone generates more than 8 million video views each day. Videos not only attract the attention of your followers but are also a great way to get more information across fast. This strategy stops you from having to write long-form copy that followers are unlikely to read, let alone engage with.
5. Be Accessible
The purpose of social media is to help people connect online with companies or individuals around the world or down the street. If your followers see you as impersonal or impossible to reach, you won't see the engagement you're dreaming of.
No matter the size of your business or the number of followers you have, being accessible is a must.
There are many ways to do this. You can use videos or other multimedia formats to create transparency, showing viewers the real faces behind your brand.
Another way is through responding to messages or comments from your followers and creating posts that encourage engagement, like questions or contests.
6. Showcase Your Products
When you're trying to build a following and establish a brand, selling yourself can feel like a cheap move.
But your products and services are a part of your company branding. Ultimately, your social media should help you sell them. This is why showcasing them, right from the start, is a must.
You don't have to bombard followers with advertisements. Instead, try a more informal approach, like photos of your products in action or behind the scenes videos of production.
Research has found that products with attractive packaging appeal more to consumers, compared to those items with plain or unattractive packaging. Social media is all about aesthetics and presentation, so it's essential to invest in well-designed product packaging.
For instance, cannabis and cannabis products have always had a negative impression among the general public. Because of marijuana legalization in many states, this perception is slowly changing. New and old cannabis entrepreneurs, too, are changing the way people look at cannabis products through clever packaging and presentation and marketing techniques.
This is one example that illustrates the importance of well-thought-out packaging, presentation, and marketing.
Influencer marketing can be a great way to showcase products without coming across as too pushy.
7. Put Social Media Tools to Work
Learning how to launch a social media campaign doesn't have to mean hiring additional employees or spending hours a day posting.
To make the most of a small amount of work, and to maximize the effectiveness of each post, you need a few social media tools.
There are countless options online. Choose one that allows you to schedule posts across different channels and that recommends posting times.
How to Run a Social Media Campaign
Posts filled with lengthy text, way too many hashtags, taking on too many social media platforms at once, and a haphazard posting strategy are all hurting your business' online presence.
With these tips, any business can learn how to run a social media campaign that will help you increase your followers and spread your startup's brand and ideas.
Still struggling with building your social media campaign? Why not book in for a FREE Social Media Clinic with us in Guildford! Simply book a time to suit you here.
Share this Post