Introducing The New Delivered Social Logo
Discover our new logo…
Today, we have something very exciting to announce! We would love to introduce the new Delivered Social logo to the world! The new logo was designed by our talented designers right here in the office. Take a look at it here: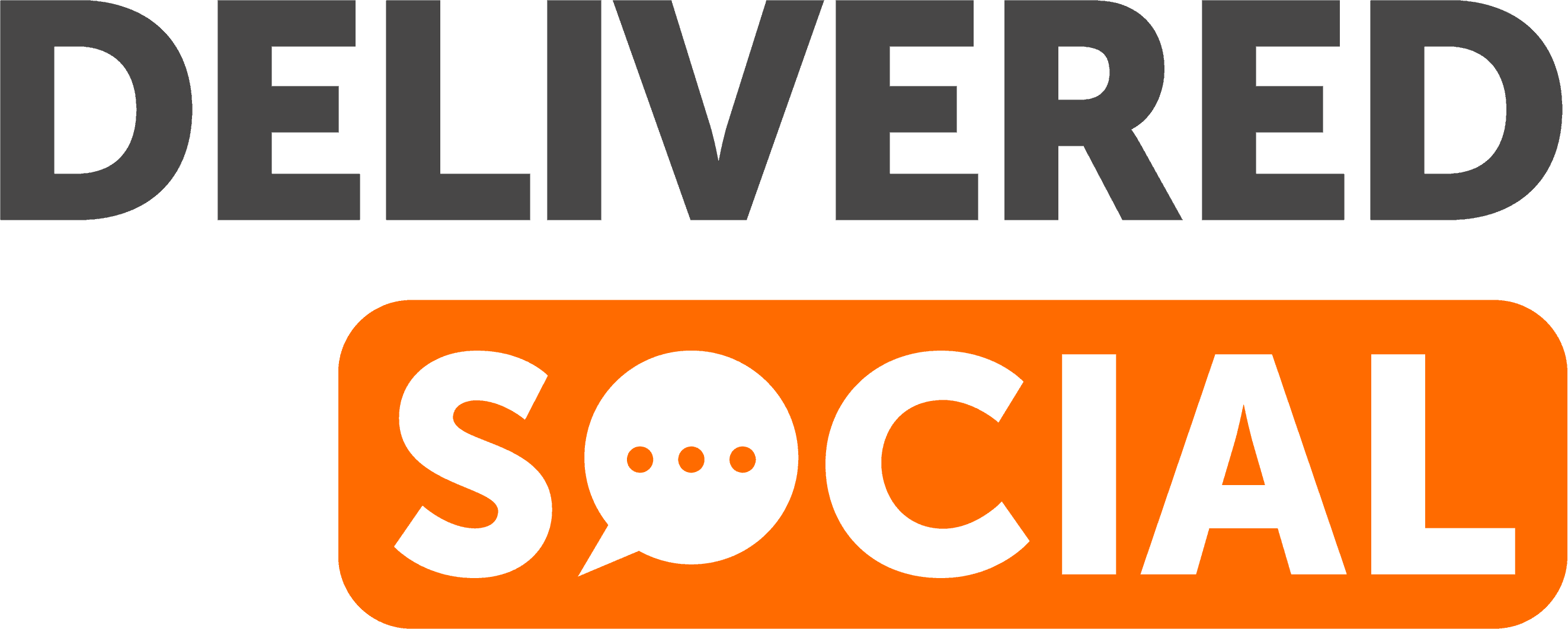 Why did we design the new Delivered Social logo?
Designing the new Delivered Social logo was a definite team effort. We came together to design it because there's a lot of exciting new things happening at Delivered Social this year. For example, we have new team members, new clients, a new website… the list goes on! So, we thought that we needed a fresh new logo to match!
Everyone on the team took some time out to come up with some ideas for the new logo- with varying degrees of success! We then compiled them all into a presentation which we gave at our February Company Conference. From there, we chose to continue with one of the ideas. The design team then worked on it to perfect it when we got back from the Conference.
The new logo still retains our brand's orange colour so it's still recognisably Delivered Social. We simply wanted a fresh and updated look to carry us into 2020, especially with all the exciting things that are going on. The speech bubble as the 'O' of Social ties in to some of our aims as a company: to create conversations, not only with our clients but for them too, through our services! This icon also used to be in our logo, so we're going back to our roots even as we move forward. Overall, the new logo is cleaner, sharper, and brighter, to better represent our brand.
What do you think of the new Delivered Social logo? Why not let us know on Twitter, we'd love to hear your opinion!
Look out for the new logo on our social media, website, and more in the future…
Interested in branding? Check out this blog post about a great innovative marketing idea- branded chocolates!