Celebrating Small Charity Week This June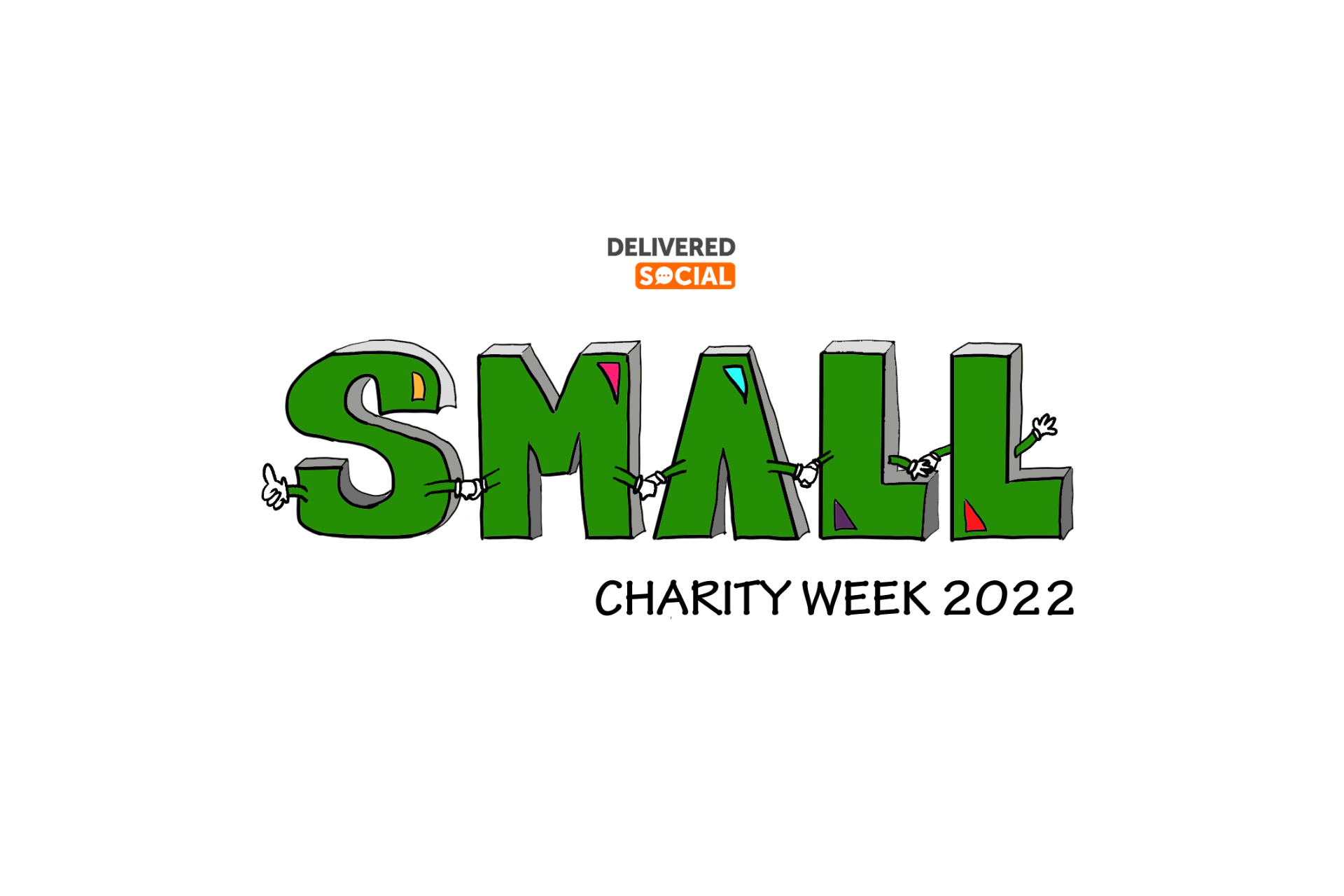 If you follow us on social media you might already know that it is currently small charity week. Between June 20th and 24th, people all over have been recognising and supporting the outstanding work of small charities across the world. Here at Delivered Social, we work with over 300 incredible charities, all with different goals and missions.
This week of recognition was originally set up by the Foundation for Social Improvement in 2010. The purpose of these few days is simply to celebrate and raise the profile of the small charity sector which doesn't often get the scale of recognition they need. Similarly, this sets out to do a few things:
Celebrate the contribution that small charities make to communities throughout the UK and across the world

Improve the knowledge, representation and sustainability of small charities

Highlight the work of the small charity sector to the broadest possible audience

Encourage public giving

Work with the small charity sector to develop political engagement at a national and local level
With so many organisations out there doing so much for local communities, we set up Delivered Social Green where we now donate £3000 to every charity we work with, in order to give them the boost they need and become more present online. It's a huge part of who we are and we couldn't think of anything better to celebrate this week.
Across our social media platforms, we have been highlighting just one of those 300+ organisations we work with every day. These are all people giving so much to different communities and we believe it is so important to demonstrate what they do and shout about them as much as possible.
So, let's have a little round-up of our five charity highlights if you missed them.
SANDS
Now, if you've been following Delivered Social for a while, you will probably have heard this name before. Our Director Jonathan has a personal connection to this leading stillbirth and neonatal death charity and has been working alongside them for a number of years. We just had to kick off the week by highlighting the work they do.
This incredible charity stands to reduce the number of babies dying and to ensure that anyone affected by the death of a little one receives the best possible care and support for as long as they need it.
Their CEO Clea Harmer was also awarded an MBE this June, recognising her services to bereaved families. It is recognition like this that small charities and individuals doing great things do not get enough. What a worthy award and what an incredible charity.
If you'd like to find out more about Jonathan's story, check out this Huffington Post article or have a glimpse into our visit to SANDS by clicking here.
HUMEN
Our next charity spotlight was HUMEN – an organisation leading a movement to improve and maintain men's mental health.
They created The HUMEN Space which offers men a safe, anonymous and non-clinical place to talk, listen and connect. With the stigma and macho facade surrounding men's mental health rife in every country, the right to talk should not be a privilege. HUMEN set out to make this accessible to every man who needs it, demonstrating that they are not alone in this struggle.
Working with the team over at HUMEN has been enlightening and all they do is so dedicated, informed and real. When 75% of suicides in the UK are men, we need charities like this to offer the support people can't always get elsewhere.
Follow them over on Instagram to join the movement and join their HUMEN Spaces.
Learning Unlimited
This nonprofit social enterprise believes that learning is empowerment. Specialising in adult and family learning, EOSL and integration, they set out to engage adults and families in local communities who face barriers to social inclusion.
Where certain individuals are not able to access education in the way you or I may understand, it can lead to a number of disadvantages. Not only do they offer the resources these people need, but they ensure the volunteers and professionals who work to support them are fully trained to offer everything these families need.
From offering advice on UK citizenship and politics to healthy eating, English and mathematics – there isn't a lot these isolated individuals can't learn or find with Learning Unlimited.
If you'd like to find out more about what they do – head over to their website.
Village by Village
This small charity week we had to highlight the importance of a charity working to reduce the needless suffering of children in poverty.
Village by village operates in African villages like Abenta and Tinkong to implement changes that are going to better the quality of life and health of children living there. Having access to basic sanitation, clean water and education is not something these young people experience. As a result, more are dying at very young ages.
With the help of donors and incredible volunteers, this charity is doing whatever they can to better the lives of African children. Just a few of their life-changing projects include:
Building schools
Building health clinics
Digging wells & boreholes
Educating children on sanitation
But they do so much more every day. Without the help of donations and exposure, none of this would be possible. That's why we know it is so important to highlight the work they do wherever possible.
Find out more or donate via their website.
Armed Forces Covenant
We are beyond proud to have been the first digital agency in the UK to sign the armed forces covenant this week. In light of that, it had to be our 5th and final spotlight for small charity week.
The covenant focuses on helping members of the armed forces community have the same access to government and commercial services and products as any other citizen. Any business wishing to sign it can personalise their pledge – offering the most chance to support and promote this incredible charity.
Saturday the 25th June 2022 is also Armed Forces Day so there is no better time to get involved yourself and sign the pledge. This is an ongoing journey for us now and we can't wait to continue promoting the amazing work these people do for our Armed Forces.
If you'd like to find out more about Delivered Social's pledge you can read our blog.
Small Charity Week
As you can see, our ongoing work with hundreds of charities like these ones means a lot to us. We've been doing it since the beginning and truly recognise it as a duty to promote and support these organisations. We love working with every single one and they are made up of some insanely dedicated, hard-working individuals. This is the least we can do.
If you'd like to get involved or find out more about the work we do with charities, head over to any of our socials or give us a ring – we'll be more than happy to talk your ear off about it!
Get your
Free

Social Media Plan
Share this Post