The widespread need for fashion makes it a great industry to be in; however, this makes a marketers job rather difficult! Similarly to those in the food and beverage industry, there's an overwhelming number of companies out there trying to target your audience. And with e-commerce dominating retail sales, it's no longer just the foot-traffic you're after, it's the late-night clicks and early-morning purchases too. So how can you distinguish your brand in such a crowded and competitive market? We've compiled an extensive list of the very best tips to ensure your business stands out from the rest. Check out our digital marketing for fashion brands top 12 tips below…
#1 Consistent Campaign Aesthetics
The most successful fashion brands have a consistent style across all their marketing. One brand that has done this very effectively is Burberry, immediately springing to mind: beige trench coats, luxury, the trademark checkered pattern, British and classic. We now associate the brand with each of these in an instant, but it's been a lifetime in the making with consistent, dedicated marketing efforts.
Therefore, when creating your strategy it is essential you understand your brand message and translate this into the content you post. Whilst this can be adjusted with a 'relaunch' of your company in later years, being able to focus on the portrayal to your audience from the get-go can ensure you are a fashion brand they remember for a lifetime. But how do you create a consistent message? Look at colours, your website and clothing, think about how you want your customer to feel when buying your products.
#2 Focus On Best Sellers
Your best-sellers are best-sellers for a reason! Fashion is constantly evolving, with a new trend around every corner. Whilst showcasing the latest styles can be an effective strategy for fashion digital marketing, in-demand items are often overlooked when in reality they are the true stars of your brand.
If you have a notable, classic piece that shoppers come back for time and again this should be a focus for you. Every fashion house can churn out a new trend, but customers are now looking beyond fast fashion and to items they know will last for years to come. One very effective method to showcase a staple is to create several looks using the one item, instilling trust for the shopper as they understand how they can re-use the item within their own wardrobe – or, they may even purchase a full look from you!
#3 Remind Your Shopper About Their Cart
Did you know over 70% of online shoppers abandon their cart? We've all been guilty! With life moving at 100mph, distractions tend to get in the way of us completing a purchase. So, when understanding digital marketing for fashion brands and implementing a strategy, you need to be reminding shoppers to pick-up where they left off and fulfil the online journey.
Now there are a multitude of different ways to do this, whether it be an email campaign, social reminders or remarketing advertisements ensure you have a system, or several in place to recapture these lost opportunities. Consider creating an exclusive deal for those that decide to come back to their shopping cart, or place a time-limit on their items to generate a sense of urgency. This leads us on to…
#4 Fear Of Missing Out
FOMO – it's embedded in us to not want to miss out. As a fashion brand, you have the opportunity to take advantage of this and create excitement with special offers. Perhaps you run a time-limited 50% off sale, hand out free shipping, or include a surprise gift with a customer's next purchase; shoppers will not want to miss out.
It's important we emphasise the use of language that instils urgency; your potential customers will be acting on impulse when making a FOMO purchase so you need to trigger these psychological effects. Examples include:
FINAL/LAST CHANCE
24-HOUR EXCLUSIVE
SPECIAL PRICES
ONE-TIME ONLY
ULTIMATE
If your offer is time-limited, place an hourglass or countdown visibly on your shopping pages which will again remind shoppers they need to act immediately or risk losing out.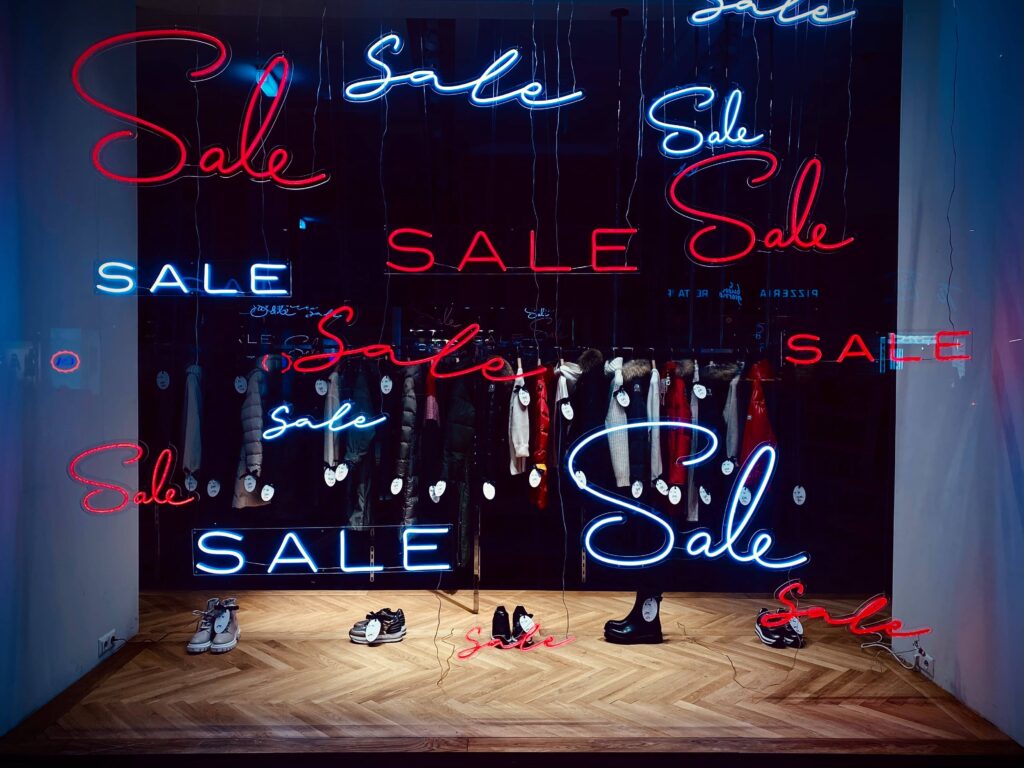 Get your
Free

Social Media Plan
#5 Video, Video, Video!
Video is a goldmine for content and with companies utilising this as a resource growing their revenue up to 50% faster than those that don't, it's a crucial factor of digital marketing for fashion brands. This visual aid can boost your brand awareness and increase sales as customers can quickly see what an item will look like when worn. You could create a video catwalk with shoppers following along live, provide a sneak peek of the upcoming season or a behind-the-scenes exclusive – as a fashion house, customers will be keen to see a visual representation.
Once you have started to generate video content, you can expand your presence by building a YouTube channel too. Not only will you have access to another audience platform, but you can also use YouTube video marketing ads.
#6 Create Style Guides
It's easy to forget when working in the fashion industry that not everyone has the same natural sense of style when it comes to pairing shoes, clothing and accessories. To guide your customer, create look-books to aid their shopping experience with you; this could be split down into a series of blog posts, a video shoot, or additional items automatically suggested when a user adds a specific piece to their cart.
This doesn't just improve customer satisfaction, but can also subliminally encourage your users to spend more. And, although creating a well-put-together style guide takes time, once you have this resource available you can reuse the content with your email campaigns, social ads and website making it a multi-purpose tool.
#7 Partner With Influencers
Influencer marketing is the bread and butter of social media platforms such as Instagram. Whilst it's not a new strategy per se, it can be very successful for those within the fashion industry. By connecting with well-known influencers, you'll be growing your audience but it's important to only work with those that will be a good representation of your brand. A sustainability-focused fashion brand will have a very different target audience to the likes of Boohoo, and therefore should be using different influencers that share both style and ethos.
By partnering with influencers, however, you will have access to high-quality content that you have not had to create yourself. This could also lead to your followers also sharing their fashion finds from you, resulting in a selection of user-generated content too. Customers want to be noticed by a brand they love, and by encouraging them to share pictures you'll see an increase in satisfaction and online presence.
#8 Compelling Email Marketing
We can't talk about digital marketing for fashion brands without hammering home the importance of a robust email strategy! Ensure you are regularly communicating with your shoppers about special offers, sales, new styles, or popular items coming back in stock. Consistently reminding your audience what you can offer will encourage them to browse and complete a purchase, call to action buttons within your emails are vital – make the journey easy!
Did you know you can automate your email campaigns to follow a specific user behaviour? This can ensure your emails don't end up as spam as you focus on relevancy. For example, if a customer buys a certain purchase that leads you to believe they would be interested in a specific upsell, enter them into an email flow that prompts that purchase.
#9 Carousel Ads
We're often asked what the best ad format is on social media, and whilst there isn't a one-stop-shop answer, for fashion brands carousel ads can be highly effective. But what are carousel ads? Carousel ads allow you to showcase 2-10 images or videos within a single advert, and users can scroll across to browse. You can utilise this to promote a style guide, your best-sellers or latest items and with Facebook collections, users can shop directly!
#10 Plan Holiday Campaigns
Advance planning is crucial for fashion marketers. Whether it be Valentines, Christmas or Black Friday, strategising ahead of specific holidays can see your seasonal sales peak. However, just offering the same offer with each can damage your brand – customers want excitement and the unknown. Instead, ask yourself how can you stand out at these busy sales times?
For instance, for Christmas could you partner with 12 other companies and offer a Twelve Days of Christmas giveaway? Or on Valentines, is there a secret love heart online hidden away for customers to find and potentially win a prize? Think about how you can enhance your shoppers experience rather than playing around with the same offers your competitors are likely utilising too.
#11 Build A Community
We've already spoken about user-generated content, but consider building up your community when creating your digital marketing fashion strategy. Your audience may associate certain feelings with your company: nostalgic, confident, or relaxed for example. Creating a community around these emotions can strengthen loyalty and encourage users to become a kind of 'brand ambassador' for you, free of charge.
#12 Encourage Customer Testimonials
Reviews matter! No one wants to go through the hassle of ordering clothing online, it not being as expected and having to return the unwanted piece. Customer testimonials are crucial for fashion brands and will influence the final decision of your potential purchasers. Although trying to get current customers to actually leave a review can seem like a bit of a headache! But it doesn't have to be, through both your use of language and offering a reward you can easily encourage testimonials – for example, "Did you love it? Leave a review to help other women find the perfect fit" or "Leave a review and you'll get 10% off your next order with us!".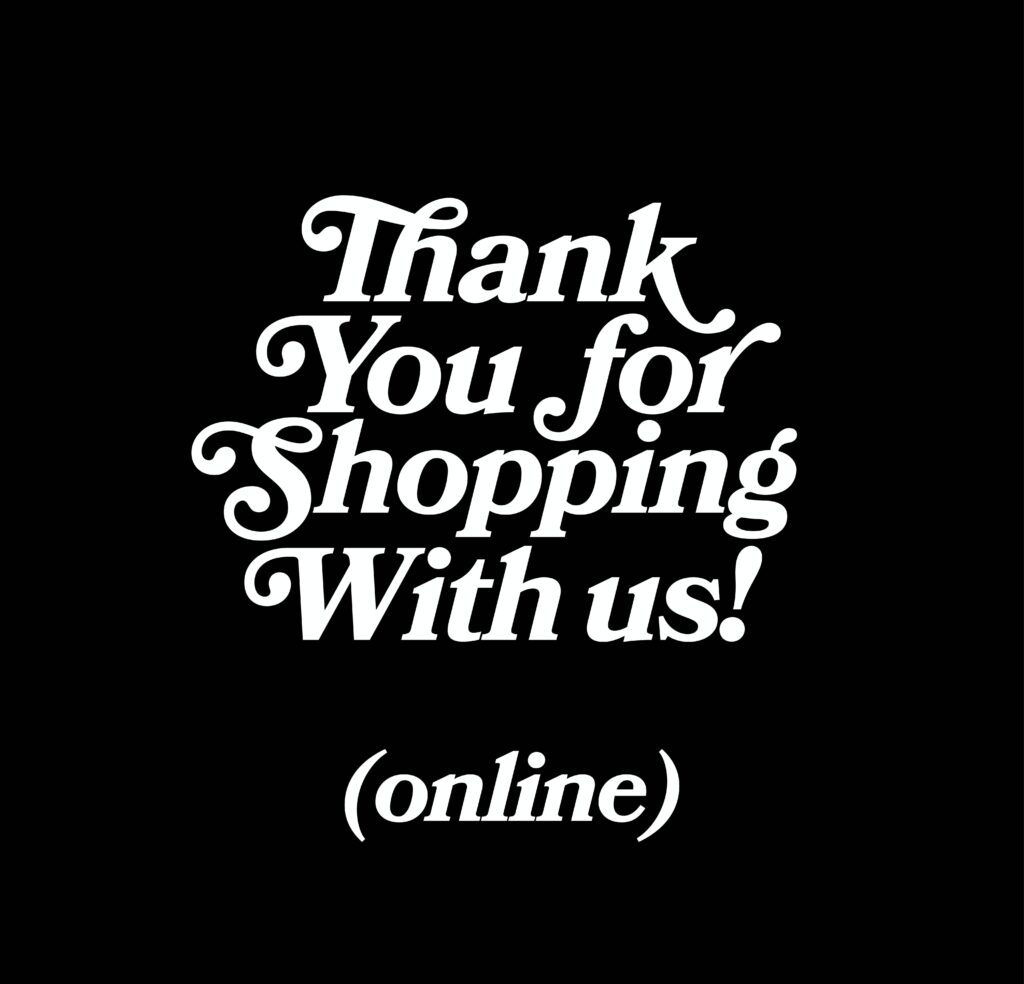 Digital Marketing For Fashion Brands: Conclusion
Digital marketing for fashion brands is not that different from other industries, and our top tips can be used across a variety of business niches! But as a fashion brand, it can be difficult to stand out from the competition. When creating your marketing strategy ensure you first understand what your audience want and expect to see from you, and this will influence the rest of your decisions. As a result of careful planning and consideration, you will be able to increase your online presence and ultimately boost your sales!
Need further digital marketing advice, or looking to redesign your website to align with your brand? Talk to our Delivered Social experts here! We're passionate about helping you reach your full potential.