Understanding the costs associated with SEO can seem like a bit of a minefield! And, whilst the cost should not be the deciding factor when choosing a digital agency for your business, it's still important nonetheless. However, comparing costs can be difficult with quotes ranging from hourly or one-off project costs to monthly contract retainers and pay-on-performance structures. In this blog post, we'll be getting to the bottom of 'how much does SEO cost' and what you can expect from a digital agency.
What is an SEO agency?
Before we delve into the tricky question of how much does SEO cost, it's important we understand exactly what an agency will provide for you when you sign up for these services. You've probably heard of SEO which stands for search engine optimisation; websites are ranked using a 'scoring system' and of course, the higher you place the more likely you are to have visitors to your site. Did you know the top result on Google receives up to 70% of all click-throughs? Now, we're not talking about throwing money at PPC campaigns or advertisements here; when you pay for these agency services you should expect to see optimization of your website that will in turn, positively affect your Google ranking over time and as a result drive more traffic organically to you.
There are hundreds of digital marketing agencies across the UK offering varying levels of search engine optimisation services, but what we need to get to grips with is how they charge. Typically there are three main pricing structures, and we've detailed each below. However, SEO costs are ultimately all about the results you see – and strictly speaking, should be seen as a long-term investment rather than a lump sum cost.
Hourly
Most common amongst freelancers or small/medium-sized SEO agencies. Hourly rates are based entirely upon the time spent on the specific project in question and allow for greater flexibility in regards to financing. Particularly for those with a smaller budget, it may be beneficial to work under these conditions i.e. working to a budget of XX hours and getting as much as possible done in key areas during the designated time.
Monthly
This pricing structure is usually favoured by more sizable SEO agencies or digital marketing companies and can vary anywhere between £100-£700 or for larger projects upwards of £5k. For a fixed monthly price, the services offered will operate on an on-going basis and will continue to be managed for this retainer cost. By investing monthly into your website you'll be able to see results over a period of time, however, it's important to ensure the agency you choose can deliver on its promises.
Per Project
Occasionally an SEO agency or digital marketing company will quote a firm price for the entirety of a particular project. The overall scope and extent of the project will be discussed and decided prior to the start, based on the companies SEO goals so the answer to how much does SEO cost can vary considerably. The cost associated with one-time projects will ensure the agreed goals are then met, usually linking to clear KPIs but will not ensure on-going growth.
Bonus: Pay on performance
There are a lot of different variables to consider when pricing SEO, so a digital marketing company promising guaranteed #1 ranking spots immediately may not actually deliver, or may break the Google webmaster rules to do so. Pay-on-performance should really only be considered an option on individual PPC (pay-per-click) campaigns.
Note: In the event of a Google manual penalty, it can be very expensive and laborious to try to have it removed. Not to mention the lingering damage that a previously penalised site is thought to retain even as time moves on.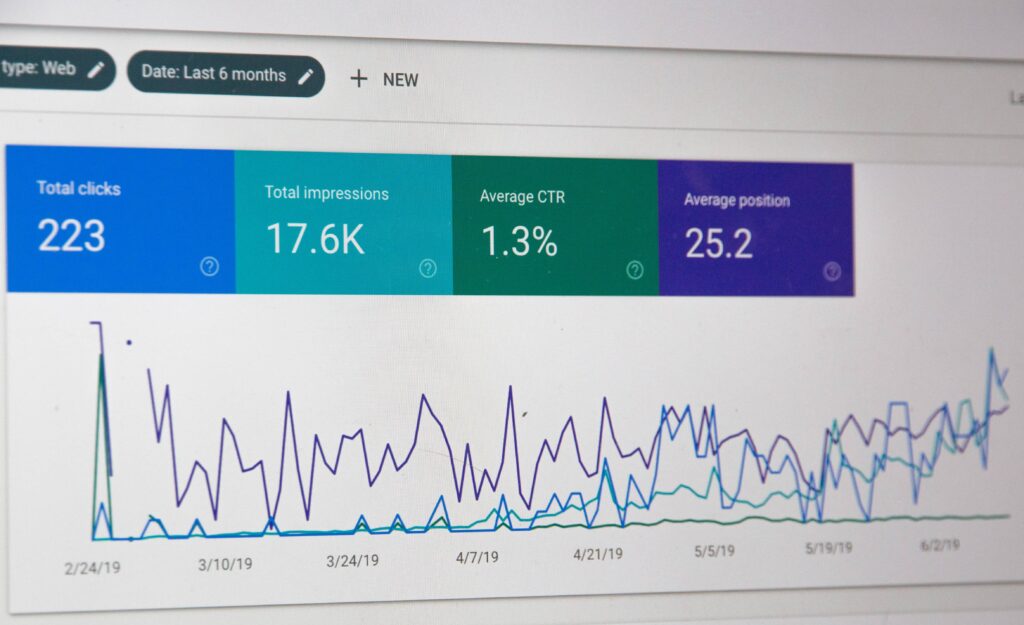 Measuring your ROI
So now you know the structure of pricing, being able to measure the success, or ROI is how you can truly answer the question, how much does SEO cost? A few simple steps to ensure you are focusing on these results are:
Estimate Organic Traffic
Firstly, the digital agency should be able to detail what good organic SEO results may look like for you. They'll be able to identify the keywords you are currently ranking for on Google and analyse your competitor's websites too, discovering where there may be the opportunity to increase your search engine result ranking. You can utilise your keyword research to also assist your next marketing campaign, SEO and digital marketing go hand-in-hand.
Of course, it's vital you understand that SEO results take time and don't happen overnight! But, considering where you could and should be will enable you to forecast and set realistic expectations. Therefore, when working with a digital agency you'll feel confident in their ability to deliver on these goals.
Estimate Revenue
Once you have your estimated organic traffic, it's fairly easy to also work out what revenue you can expect to receive from this increase – all you need is your conversion rate, close rate and average sale value figures. Google Analytics can provide the exact conversion rate, but to start you could use 2% for e-commerce sites, and 5% for lead generation.
Estimate Profit
Revenue to profit is just a short jump, just subtracting your quoted SEO costs from your expected revenue. By doing this, you'll be able to understand what the different levels of SEO investment could do for your business. However, there's one more step before you can decide on the right agency for you.
Think Long-term
All of the above represent a good rule of thumb and will assist your decision. However, SEO will not deliver immediate results and provide increased website traffic or revenue from day one! In the first stage of the process, there may be little progress to see, so when looking at the overall picture and ROI you will need to consider this gradual pick-up. SEO is an investment for your business, and in the long-term is one of the most effective ways to grow. Therefore, you should also be working with an agency that you feel comfortable and confident with – you could pay through the sky and end up with the wrong solution for you, so ensure you do your research and get to know the potential company.
When deciding on the level of SEO right for your company, consider your business goals and how you hope to grow in the future; what do you want from your website? And how can you get the results?
Get your
Free

Social Media Plan
How much does SEO cost? The bottom line
Although it's useful to know the average cost associated with SEO, it's more important to understand your own SEO needs and goals. Once you understand your requirements, you'll be able to ask the right questions and find an agency that will work effectively for you. There are no shortcuts to ranking, and when agreeing to a contract or project with a digital agency your concentration should be on the results they promise, and how they can ultimately deliver on these.
If you're looking for expert SEO services our team here at Delivered Social can help you. Want to reach your company's full potential? Get in touch with us here and we'll be more than happy to discuss the right solution for you.