3 Best Online Tools for Writing Content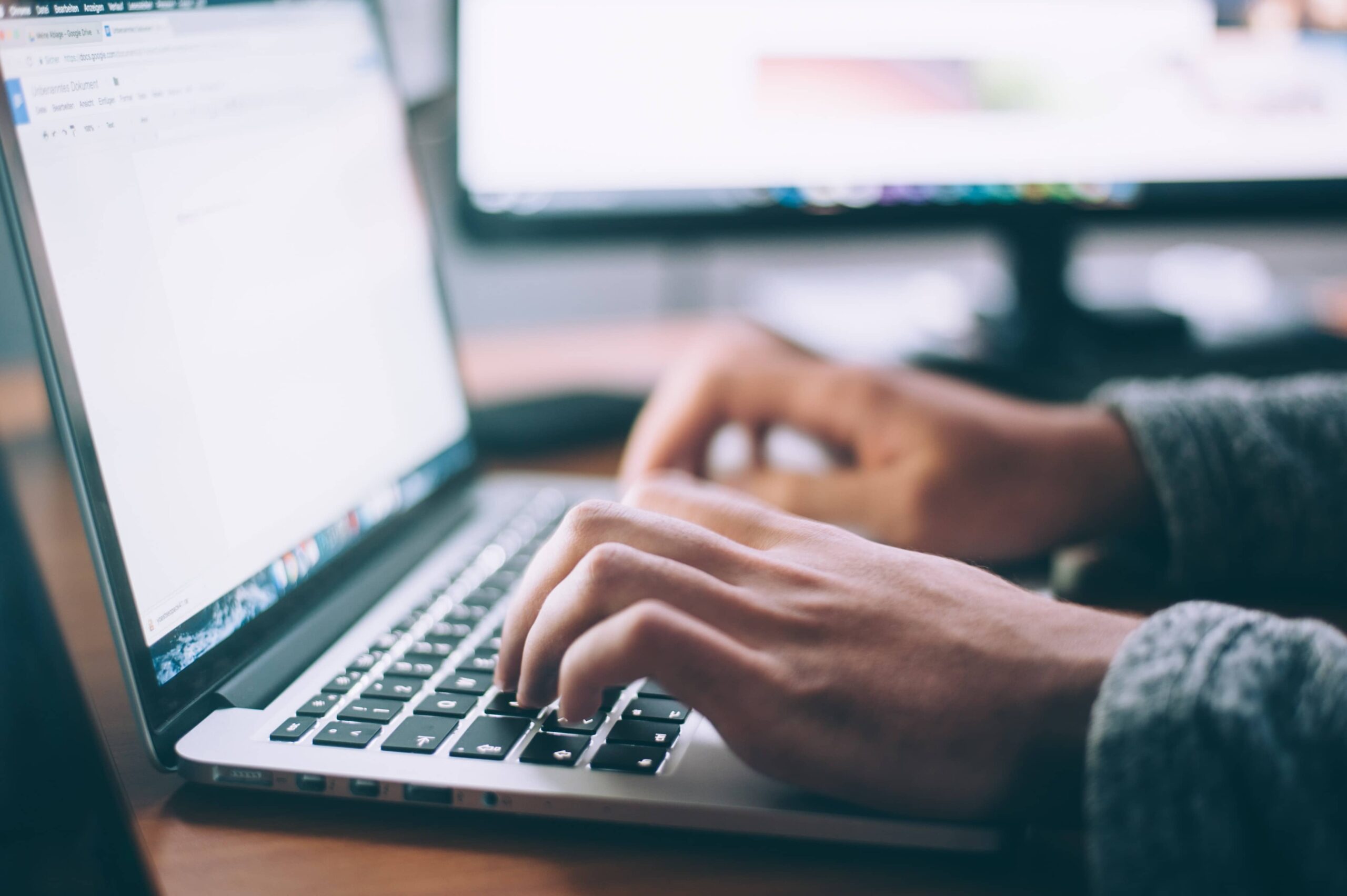 Would you prefer to listen to our blog? Just hit play!
Undoubtedly, tools are very important in every field of life, and the same goes for content writing.
With the help of online tools, we can save our time and effort as these tools are specifically built to ease the user's tasks.
There are multiple online tools for writing available on the internet, and these tools are definitely relevant and helpful in creating great content.
Here is the list of some content-related tools:
Plagiarism checker

Paraphrasing tool

Grammar checker

Keyword explorer

Content modifier
All of the above-mentioned tools are very useful in content writing, and they will ease your tasks and enable you to complete all your tasks in no time.
But the thing is, how do you get the best of these tools?
As we have mentioned above, there are hundreds of plagiarism checkers, paraphrasing tools, and grammar checkers available, and the same goes for the other tools.
To save your time, we have shortlisted some best of them on our own; you can have a look at them and pick up the suitable tools.
This will surely save your time and effort in searching for good tools and give them a try.
Top 3 online tools for writing content efficiently
In this guide, you will find the best three tools that will provide you with the winning content. Keep it in your mind that without these 3, you can never end up getting the best content.
Here are all three tools.
If you are a professional writer, you must be known about Prepostseo as this platform highly contributed to the field of writing, search engine optimization, and even in the educational field.
There are hundreds of tools available on this amazing platform, but we are going to mention the plagiarism checker of Prepostseo.
If your preference is to get an accurate and efficient plagiarism detector, then this tool is the best option to consider.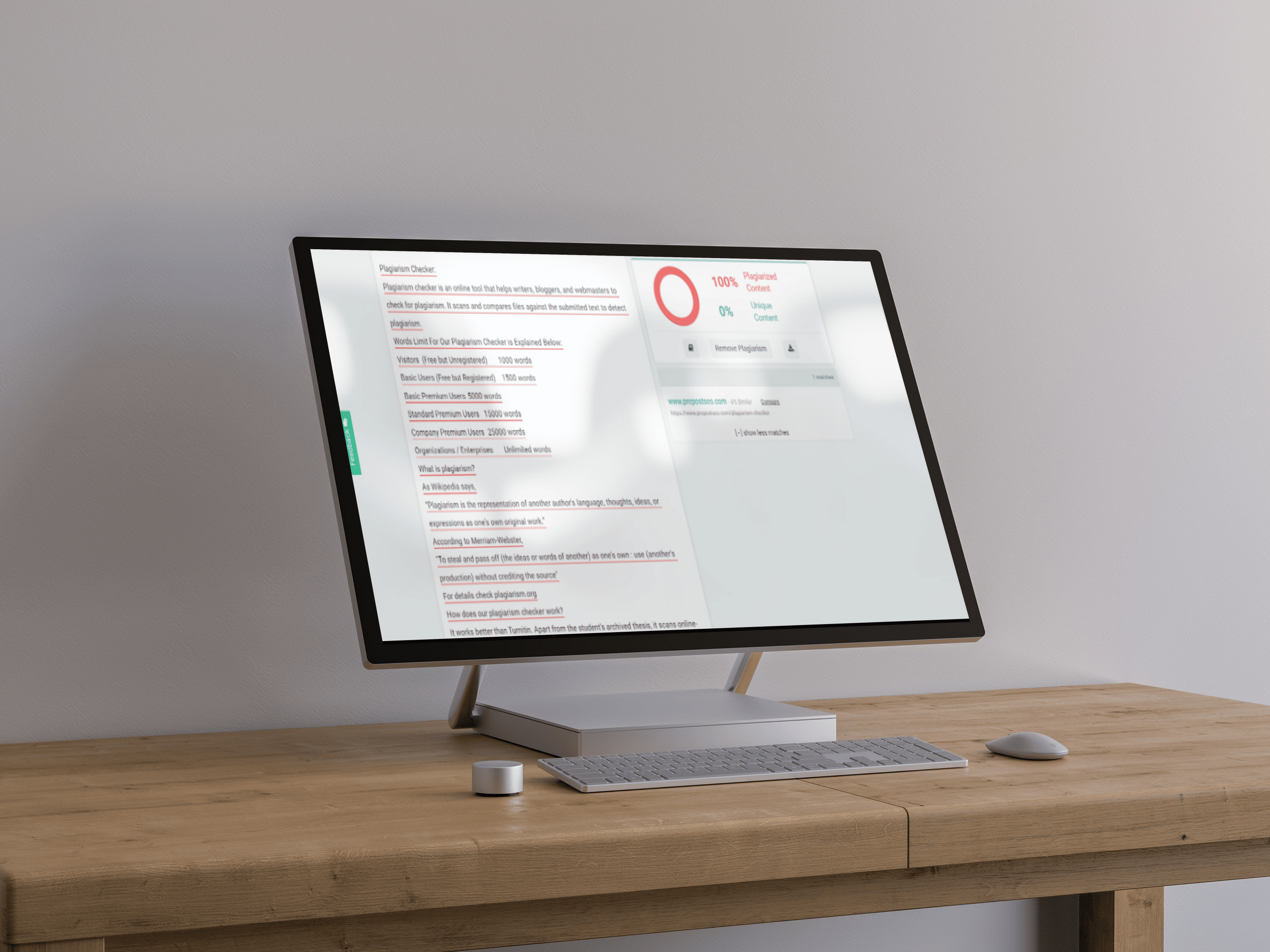 But how can one claim this?
Let's dig out some advanced features of this plagiarism checker.
Are you willing to check for plagiarism in your lengthy research report? If yes, then this can be a good option as it offers to check 23,000 words at a time.
This option is very good because you don't need to divide your content into chunks.
But keep it in your mind that for checking this many words at a time, you need to sign up premium version of Prepostseo.
And if you just need to check 1000 words at a time, you can also use the free version as it is also very efficient and accurate.
Check for plagiarism in multiple languages
Some tools are restricted or designed to check a file written in the English language only but not in this case.
This plagiarism checker comes along in multiple languages, and you just input the text in any language offered by Prepostseo, and this tool provides you with the plagiarism report.
There are many languages available, and some of them are listed down.
Spanish

Dutch

Portuguese

German
This tool is used all across the globe as it offers all of the main and notable languages.
Like any other writing tool, there are multiple paraphrasing tools available on the internet, but not all of them are accurate and efficient.
The reason for discussing this paraphrasing tool is its accuracy and relevancy because while paraphrasing a text, these two factors are very important.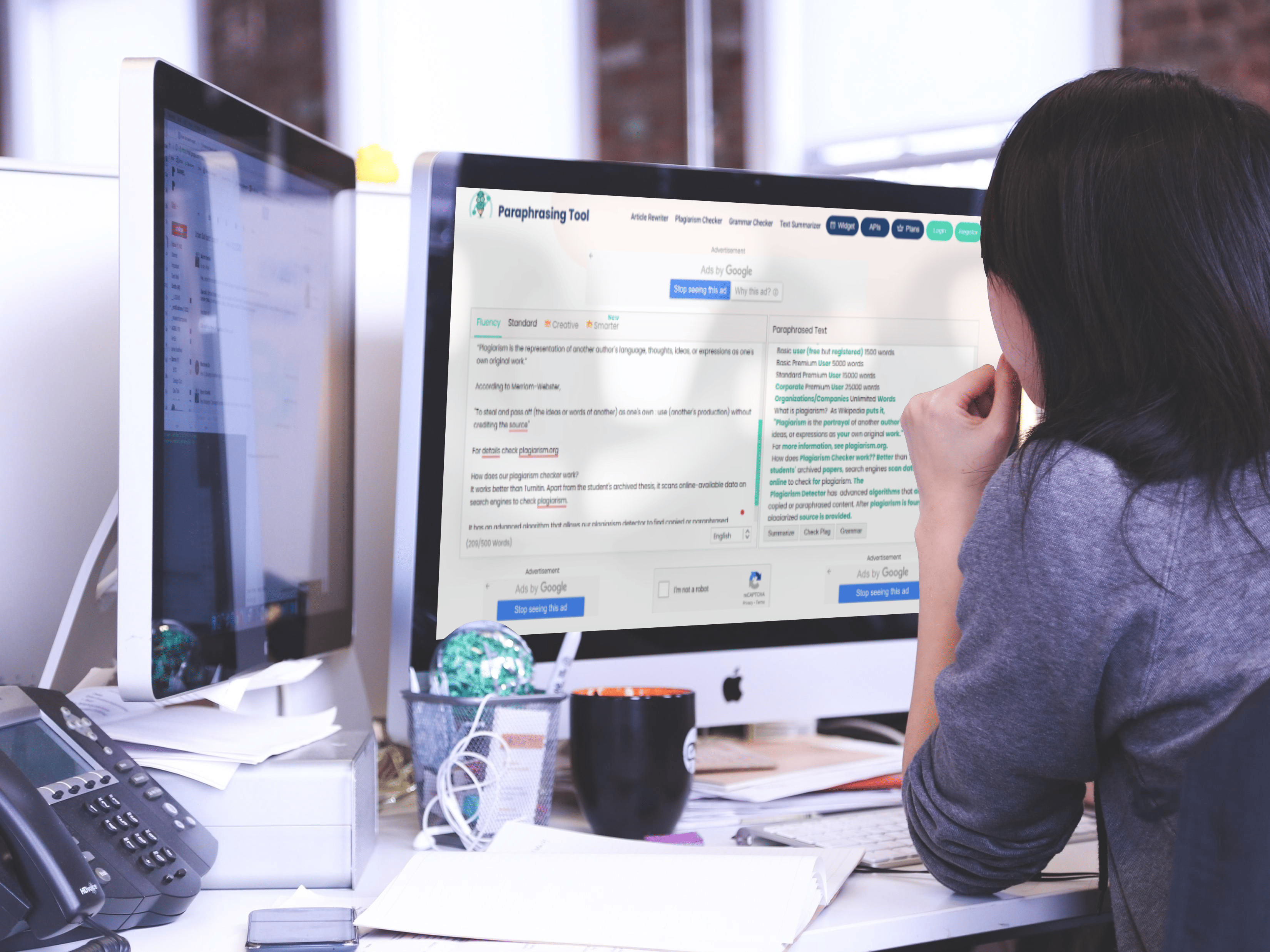 Sometimes, a paraphrasing tool uses irrelevant synonyms, and this can destroy the main or original theme of the content.
So, let's have a look at some features of this paraphrasing tool.
Accepts four file formats
Are you willing to rephrase your content saved in a pdf file? You can do it using this paraphrasing tool.
The paraphrasing tool by paraphraser.io allows a user to upload four types of files, and all these file formats are listed down.
It covers almost all the important and common formats, so; you don't need to convert your pdf file into a text file first.
Paraphrasing tool is commonly or mainly used to remove plagiarism, so this tool must remove 100% percent plagiarism.
Fortunately, this paraphraser removes every type of plagiarism completely like there are many types of plagiarism.
But in this case, you'll end up getting plagiarism-free content.
We can say that every tool of this platform is efficient and especially the grammar checker.
It's just a waste of time to give every tool a try and get the best one, so we have shortlisted this grammar checker after considering many factors.
And some of them are enlisted below.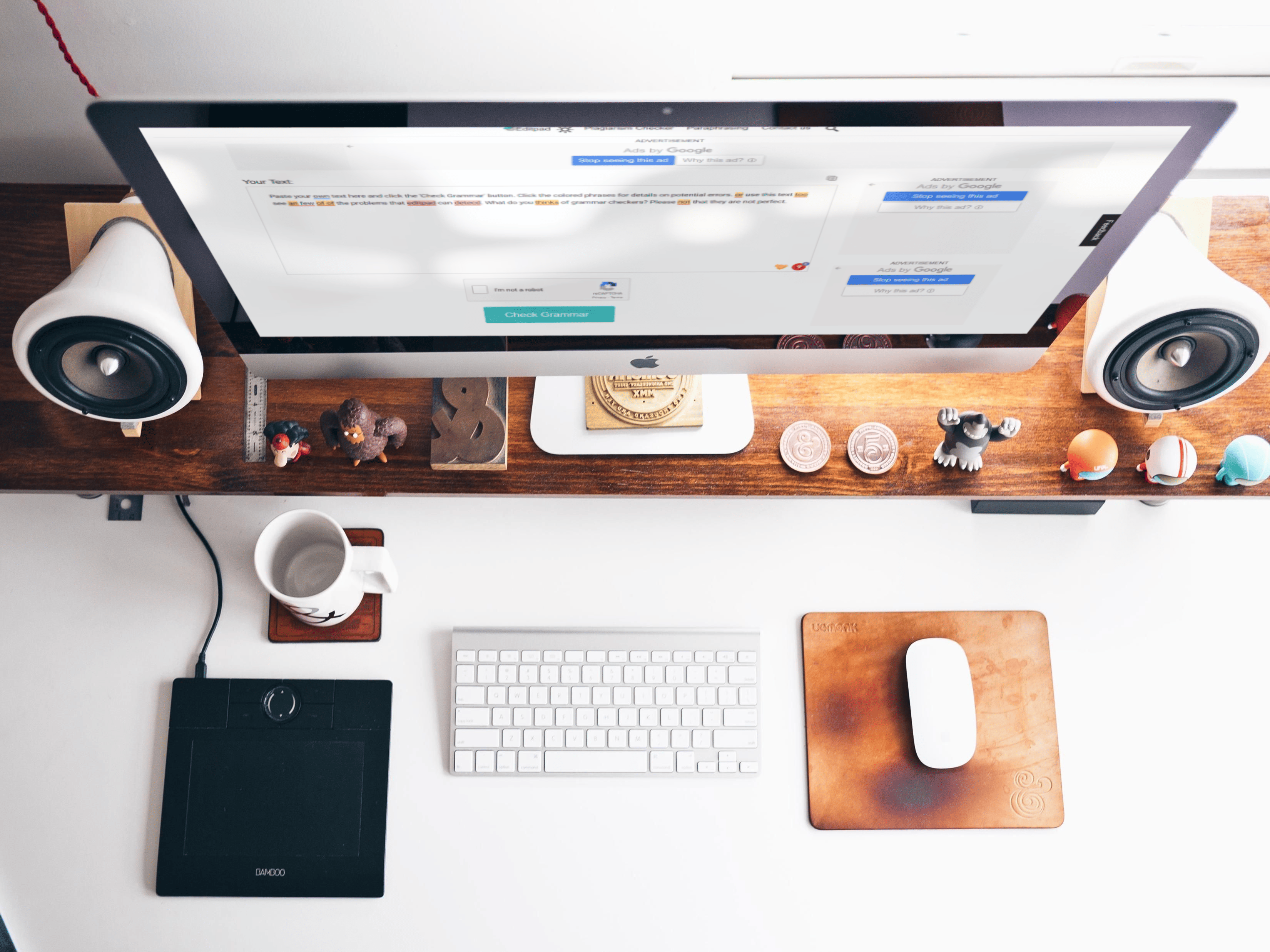 Removes every grammatical error
There are various grammatical errors, some are very important, and some can be neglected while manually checking and removing errors.
But in the case of this grammar checker, you'll end up getting grammatically fit content. This tool removes the following grammar mistakes:
Spelling mistakes

Punctuation errors

Sentence irregularity

Incomplete sentences

Wrong pronouns and prepositions
This grammar checker is absolutely free of cost, and there is no paid version at all. You can remove every grammatical error for free.
Undoubtedly, having an efficient and free tool is somehow a real attraction for writers and especially for students.
Get your
Free

Social Media Plan
Conclusion
No matter whether you are a professional writer or not but you just need to use some online tools to make your content the best.
So, we have shortlisted the three best and most useful tools for content writing, and we have mentioned some important features of all of them.
You can use any of the discussed tools and write the winning content.
This is a guest post. If you'd like to have an article featured on our website feel free to contact hello@deliveredsocial.com for more information.
Did you enjoy this blog? Why not check out some more from Delivered Social:
Ultimate guide to Google Local Service Ads & PPC
Looking to hire a digital events production agency? Key questions to ask.
Share this Post