The Ultimate Instagram Guide: Your Instagram Questions Answered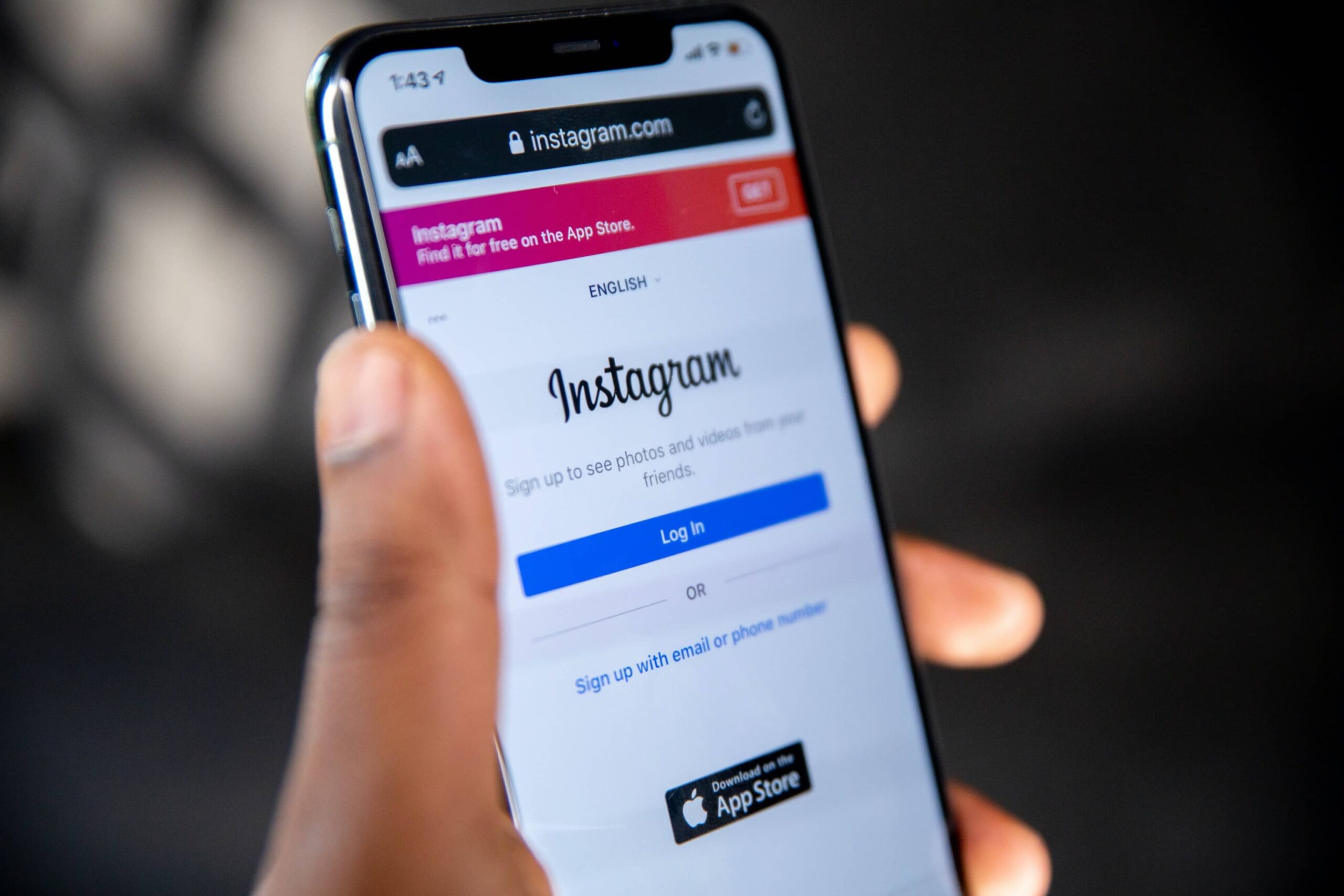 Instagram is a visual storyteller's paradise. It's hard to remember a time before the social media platform, especially with the emergence of phrases like 'do it for the 'gram' – essentially taking photos specifically to share on the app. Since its initial release back in 2010, Instagram has exploded in popularity but with its ever-evolving features, it opens up the floor to a flood of questions! We'll be answering all of your questions below in our ultimate Instagram guide from what the social media is, to the best filter for you…
Click on the links below to skip to a specific question:
How many Instagram users are there?
How many Instagram accounts can you have?
Which Instagram has the most followers?
Are Instagram followers in order?
How does Instagram make money?
How often should you post on Instagram?
How many stories should you post on Instagram a day?
How many Instagram followers do you need to make money?
What is the cost of Instagram ads?
What are the most popular Instagram hashtags?
What do Instagram Insights mean?
How does the Instagram algorithm work?
Which Instagram filter is best?
How do you get your Instagram verified?
Why should you be using Instagram?
I'm interested in learning about Facebook Abbreviations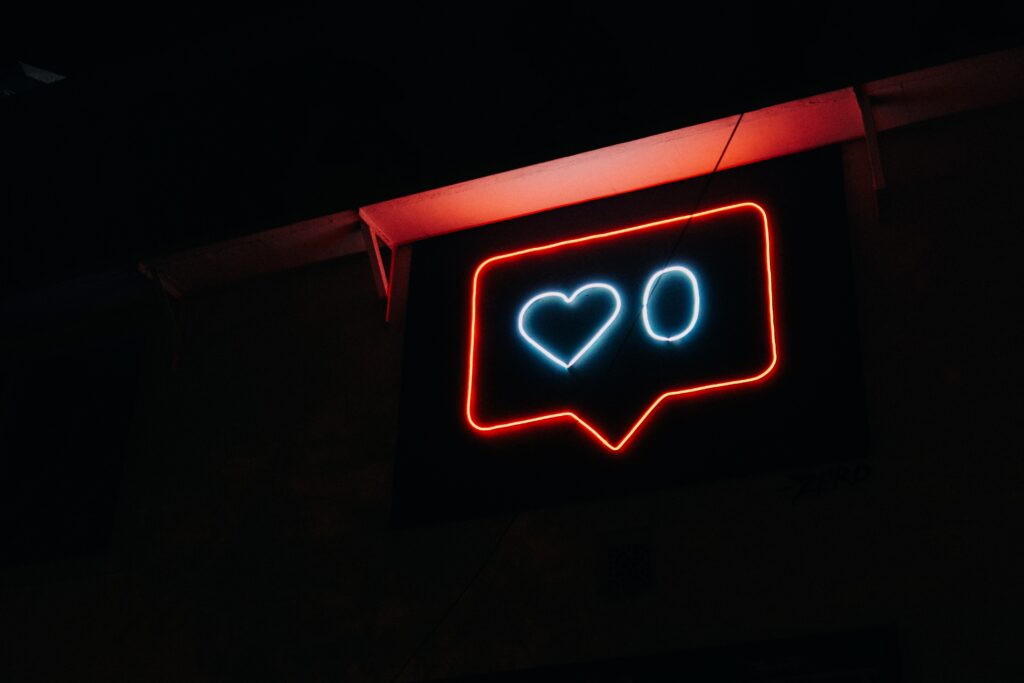 What is Instagram?
Instagram is a free social networking service, the main concept built around sharing photos and videos. Like most social media, you can Follow other profiles and this will make up your newsfeed – you then have the option to Like and Comment on any shared content. In addition to creating a feed post that will permanently sit on your profile, you can also use stories. Stories are short snippets that are viewable by anyone for 24 hours, after which time they expire.
Who created Instagram?
A relatively simple concept, who had the idea behind Instagram? Well, Instagram originally began life as a rather overly complicated app called Burbn, named in tribute to the founder's affection for whiskeys. This allowed users to check-in to locations, earn points for meeting up with friends, and share photos of these hangouts – the latter feature the only part of the app that truly exploded in popularity. Founders of Instagram, Kevin Systrom and Mike Kreiger took notice of this and responded by developing the easy-t-use photo-sharing social network we know today.
When did Instagram launch?
Instagram originally launched in 2010, receiving over 1 million app downloads on the first day alone of its initial release. The first post however was actually shared a few months prior by CEO and co-founder Kevin Systrom as a test for the site. It may also come as no surprise that the very first picture was of a puppy, the #dogstagram OG.
View this post on Instagram
How many Instagram users are there?
At the close of 2018, Instagram surpassed the 1 billion benchmark and it's still rapidly growing with the platform currently sitting at over 1.2 billion users. Whilst there are of course older users on the site, the app is still largely dominated by Gen Z and Millenials with its constant outpour of visually engaging content appealing to this audience in particular. Furthermore, Instagram users are among the most dedicated to the frequency in which they use the app making them an ideal focus when building out your marketing strategy.
How many Instagram accounts can you have?
Unlike Facebook's single account model, there is no limit to how many Instagram accounts you can have although these do have to be under different email addresses and phone numbers. In fact, you can have up to 5 stored on your device and this will allow for quick, instant access, meaning you won't have to log-in to switch between profiles. This is ideal if you manage your business profile from your personal phone as you can monitor multiple accounts at just the touch of a button – no stress trying to remember five individual passwords on the go!
What does Instagram mean?
A little fun fact for you! Instagram is an amalgamation of "instant camera" and "telegram" – it is also commonly known as Insta or IG for short.
Will Instagram die?
Since its launch over ten years ago, Instagram has added a hundred bells and whistles to the platform as it aims to be the all-in-one app – think Reels, IGTV, shopping and chat to name but a few. This is certainly a step away from the three-step format so favoured by us back in 2010 and begs the question is it all too much? We could also argue that the social network has become over-saturated with content, 995 photos are shared every second on the site! However, for the moment at least there seems to be no slowing Instagram's growth and with competing apps falling short it is sure to stick around for the foreseeable future.
Which Instagram has the most followers?
Who reigns over the platform? Well, Instagram itself actually boasts the most followers at 388 million but the person with the most is footballer Cristiano Ronaldo – do you follow any of the top ten below?
| Username | Followers (millions) | Profession |
| --- | --- | --- |
| @instagram | 388 | Social media platform |
| @cristiano | 268 | Footballer |
| @arianagrande | 225 | Musician and actress |
| @therock | 222 | Actor and professional wrestler |
| @kyliejenner | 219 | Television personality, model and businesswoman |
| @selenagomez | 215 | Musician, actress and businesswoman |
| @kimkardashian | 209 | Television personality, model and businesswoman |
| @leomessi | 189 | Footballer |
| @beyonce | 168 | Musician |
| @justinbieber | 166 | Musician |
Are Instagram followers in order?
If you've ever looked at your follower/followers list you've probably spent some time thinking just how exactly they're ordered and what it means? When you view the total numbers of likes on a post, or who you follow this is generally based on the Instagram algorithm (more on that below!) so you may see the accounts you regularly interact with at the top.  Instagram followers however are in chronological order, so you'll be able to see the users that have most recently followed your profile.
How does Instagram make money?
Like most social media platforms, advertising accounts for the majority of the company's revenue. Where Instagram's strengths lie and differentiate it from other networks, however, is that its users actively want to see adverts with 90% following a business on the site and 70% of all online shoppers turning to the app for 'product research'. In 2019 it was reported the social network bought in a total of $2o billion through its ads, and is currently worth an estimated $100 billion dollars – a huge leap from the $1 billion it was originally purchased back for in 2012!
Get your
Free

Social Media Plan
How often should you post on Instagram?
What's the sweet-spot for Instagram? Before the new algorithm, the life of a post was roughly 72 minutes with half the total engagement received in this time-frame. Now you may notice 3-day old posts popping up on your feed, so whilst immediate visibility seems to have declined the long life-span of a post has increased.
Over frequency (some brands post up to 30x times a day!) focus your energies on consistency; if you start with 10 posts a day and suddenly drop to just a few the following week you'll find yourself losing followers and a decline in engagement rates. The average brand posts 1.5 times per day, this is a manageable amount and will keep your followers interested, but remember quality over quantity or you may find your content is lost in the sea of 95 million posts a day! Although, if there is a new product release or special event happening this could be a great opportunity to up your frequency to celebrate the occasion.
How many stories should you post on Instagram a day?
Instagram stories are usually less curated moments so you can tend to share more each day, up to 10 or so, without it affecting your engagement ratings. However, many viewers may drop off part of the way through the story series if too long and adds no value to their day. Again, stories are all about quality – why should someone watch? Think about your audience and what they want to see when calculating the correct amount for you and don't forget about Instagram's other features, IGTV and Live are alternative solutions to stand out from your competition.
Are Instagram stories public?
Who can view your story depends on your privacy settings. If you have your account set to private only your followers will be able to see what you share, be that on your feed or story. Public accounts can be seen by anyone, and you are able to see who has actually viewed your Instagram story whether they follow you or not. You can however create a 'close friends' list, this means that only those on you have selected as your close friends can see a certain story if you choose this feature. Is there a way to view a public story anonymously on Instagram though? Whilst there is no official setting for this, you can actually activate airplane mode or use a viewer online. And rest assured, screenshots made are not visible to the user!
How many Instagram followers do you need to make money?
Influencer marketing has sky-rocketed in the past few years thanks to Instagram with many hoping to reap the benefits and make money from the platform. So, can Instagram payout for you? There is no finite rule when it comes to follower counts, brands want influencers that have built up a community around them and see consistent engagement rates on high-quality content. It's no good purchasing 100,000 fake followers! The price paid per post however is usually calculated depending on the category your fall into:
Nano-infleuncers: 1,000 – 10,000 = $10 – $100 per post
Micro-infleuncers: 10,000 – 50,000 = $100 – $500 per post
Mid-tier influencers: 50,000 – 500,000 = $500 – $5,000 per post
Macro-influencers: 500,000 – 1,000,000 = $5,000 – $10,000 per post
Mega-influencers: 1,000,000 + = $10,000 per post
It is not unheard of for celebrities to be paid upwards of $50,000, even reaching $1 million+ in some cases!
Are Instagram ads worth it?
When a business decides to use Instagram ads this is usually to try and reach a new audience outside of their existing followers, building up brand awareness as they drive qualifying profiles towards their content. With most users spending 50 minutes on the app daily and actively using it to discover new products, utilising the ad feature can significantly increase your sales – a study conducted by Instagram found the ad recall for products on the platform was 2.8x higher than those on blogs or online articles. But, in such a saturated market making your content stand-out can be difficult, therefore it is vital you act boldly and inject personality into your messaging. Customers don't want to see repetitive hard-sales, they want a brand to tell a story so ensure your adverts clearly portray this when planning your digital marketing strategy.
What is the cost of Instagram ads?
There is no defined price for Instagram ads, an array of factors come into play such as format, time of year, targeting, and competition to name a few. The best way to use Instagram ads is to decide on a set budget, focusing on how
much you are willing to pay for results or how much you'd like to spend. Your budget doesn't need to be huge to make an impact, it could be as little as $1 per day!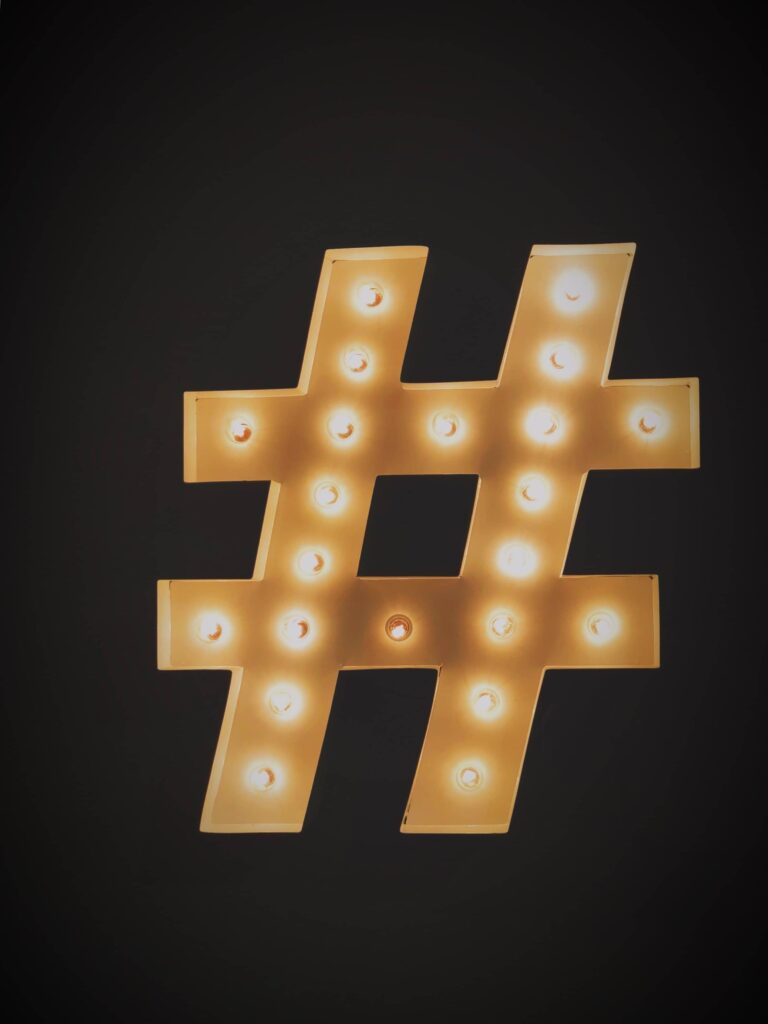 What are the most popular Instagram hashtags?
A post with at least one hashtag averages 12.6% more engagement than those without. It's worthwhile investing time into building a hashtag strategy as you'll significantly increase your discoverability, and what's more, it's completely free! Let's take a look at the top 10 most popular Instagram hashtags for 2021 and all-time below:
| Top 10 Hashtags 2021 | Top 10 Hashtags of all-time |
| --- | --- |
| #beach | #love |
| #l4l | #instagood |
| #blogger | #photooftheday |
| #instadaily | #fashion |
| #lol | #beautiful |
| #blue | #likeforlike |
| #instagram | #picoftheday |
| #model | #art |
| #nature | #happy |
| #hot | #photography |
Now, this isn't to say these are the right hashtags for your business. When developing a strategy you want to use hashtags that your audience is likely to be interested in too, for example, a dessert company might use #sweettootth or #dessertoftheday to reach appropriate users. As you grow, consider creating your own branded hashtag too, ideal for using for competitions or to encourage user-generated content that you can they re-use on your profile!
What do Instagram Insights mean?
Insights are exactly that! An insight, or the ability to view the analytics and measure performance of your content. To gain access to this feature your account will need to be listed as a Business Profile, rather than a personal account. Need help setting this up, check out this handy step-by-step from Hopper Hq.
There are three separate sections for Instagram Insights: activity, content, and audience. Each of these can be used to understand how to develop your marketing strategy for the future, and are also an effective way to monitor if a campaign has been successful.
How does the Instagram algorithm work?
The question on everyone's lips, Instagram is constantly changing its algorithm often making it harder to ensure your content is seen. As a business, you need to be able to evolve your own marketing strategy on these social media platforms to keep up. The three main factors to inform your use of the app are:
Relationship to the user, if an account has consistently interacted with your posts your more likely to nab one of their top slots for newsfeed/story updates
Interest the user has conveyed, based on what the user has engaged with similar posts or accounts in the past
Relevancy of the post, Instagram scores your post based on relevancy and this then dictates where you land in a user's feed/story
So, how can you make the Instagram algorithm work for your business? Here's a few of our top tips!
Share a story
Encourage your followers to post user-generated content and be sure to share this to your story or feed, increasing your digital footprint. Why not try adding quizzes or fun questions to your stories too as your more likely to reduce drop-offs.
Comment in good time
Stay connected! Like and comment on relevant influencers and brand profiles to build a relationship with others, they're more likely to do the same in return. Having your account username under another's post also improves the chance of exposure, but be sure to respond to comments left under your own profile too.
DM's are your best friend
More and more customers are turning to social media to get in contact with brands in the hope of receiving quick replies. Embrace the opportunity and nurture these one-to-one relationships, building a sense of brand loyalty in the process.
Which Instagram filter is best?
A filter can make or break your post. They've been a built-in feature on Instagram since the very beginning, most of us familiar with one of the 40 native filters such as Sierra or Mayfair. Whilst the #nofilter movement has gained traction over the last few years as a kind of revolt (though usually these photos have been edited on an alternative platform), don't discount the humble filter. Here at the top five:
| Filter | Best for |
| --- | --- |
| Clarendon | Selfies |
| Juno | Making your pictures pop |
| Ludwig | Portraits and architecture |
| Lark | Nature |
| Gingham | Hipsters |
It's important to remember that a filter can dramatically change how a person looks, one of Instagram's criticisms is the ability to share a 'fake' reality paving the way for toxicity within the app.
Can Instagram read your DMs?
In direct messages, you'll be informed immediately on whether your recipient has 'seen' the message sent acting similarly to read receipts. This is the same for group chats as well as 1-to-1, however, if the account you are contacting does not yet follow you you'll be in the dark about the status of your message. But we want to know if Instagram can read our messages! Well, there is no end-to-end encryption when you send a DM on the app but Instagram insists chats are private. However, at the end of the day Instagram is a marketing platform hungry to collect data, not a messaging service.
How do you get your Instagram verified?
That elusive blue tick badge. The verified icon confirms the authentic presence of a public figure, celebrity, or global brand – it's a form of trust. Unfortunately, Instagram is notoriously selective with who it allows to enter this exclusive club, generally, it's reserved for the accounts of those that may be impersonated. You can easily request verification in the settings tab and are able to try every 3o days once you receive an answer.
Why should you be using Instagram?
Instagram is a free app, available on most handheld devices – for businesses it has become an expectation to have a range of social media profiles and Instagram is definitely not one to be missed with over 1 billion users on the site.
The Ultimate Instagram Guide: Conclusion
We hope we've answered all the burning questions you've had about Instagram! The app is enriched with visual content, ideal for engaging current and new potential customers in your next digital marketing strategy. To succeed on the app, you need to concentrate on building your relationships and staying consistent so ensure you consider this in your planning to keep this manageable. Is Instagram your favorite social platform or are you yet to utilise the marketeer's dream? Sign up and see how the site can transform your business!
Got any more questions about Instagram that we haven't answered in this article? Drop us an email at hello@deliveredsocial.com and we'll be happy to help!
Share this Post