8 Need To Know Ideas for Digital Marketing for Luxury Brands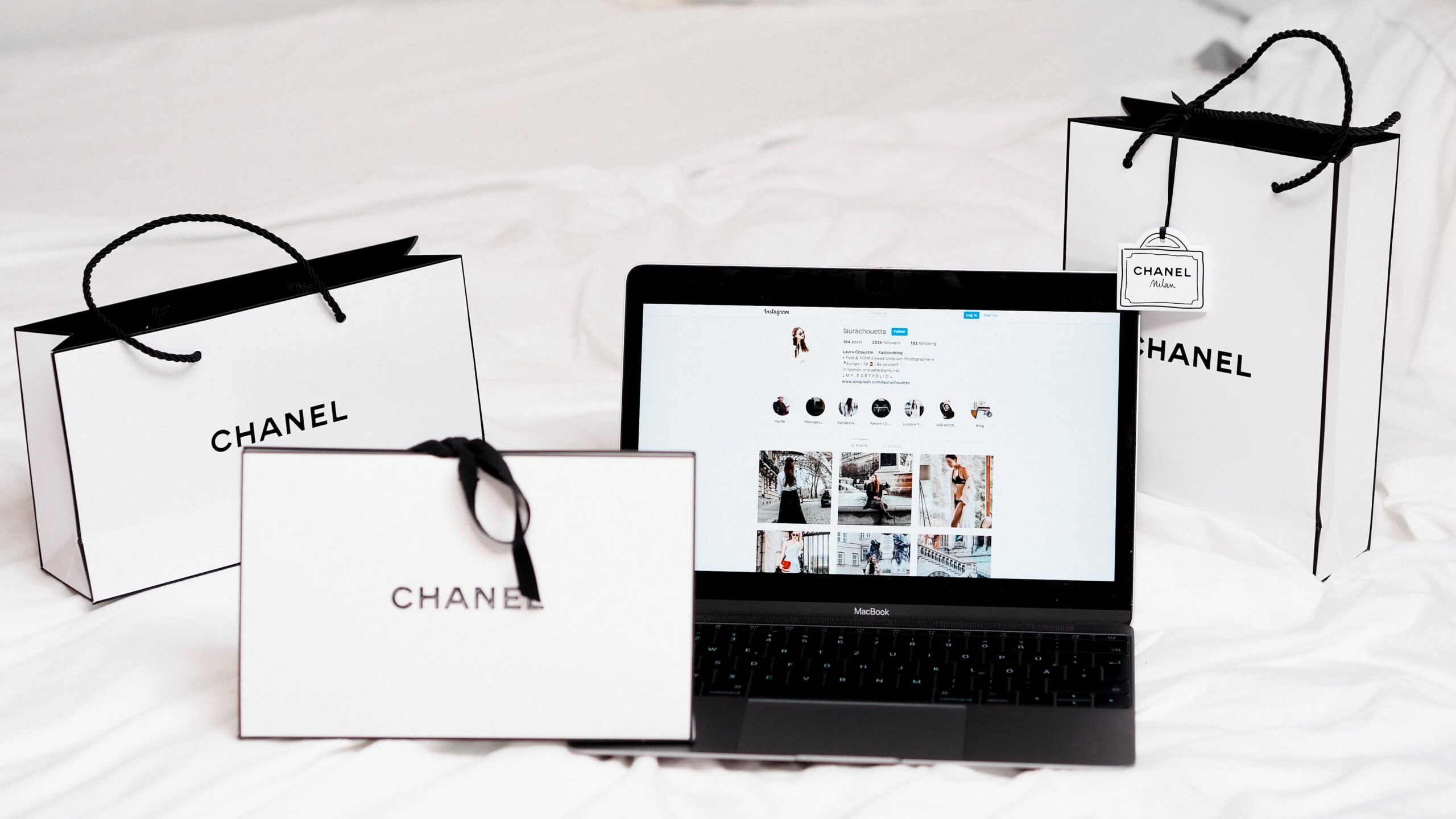 It's understandable why a lot of luxury brands are tentative towards the digital world; traditionally focusing their efforts elsewhere, moving online requires a lot of time, effort and the ability to adapt. But with e-commerce ever on the rise, it's a necessary step to ensure continued success and will provide ample opportunity to reach a new audience with this newfound accessibility. But how can you successfully take the leap? In this blog post, we'll be touching on our top 10 need-to-know's when it comes to digital marketing for luxury brands.
What is a luxury brand?
Louis Vuitton, Dior, Cartier, Armani – just a few companies that spring to mind at the mention of luxurious brands. To qualify, a business will usually be offering an exclusive, high-quality and expensive product to the consumer; it's having the very best available on the market, but it comes with a price-tag.
Generally, these brands have favoured a page spread in a magazine or a TV commercial, however, that's no longer enough to sell. With Millenials soon to be reaching their peak-earning years, and Gen Z following closely behind, brands need to adapt as both have been brought up in the digital world. So, what can you do to take your luxury brand marketing online?
Get your
Free

Social Media Plan
Digital marketing for luxury brands: What is your buyer persona?
Creating a buyer persona is the first step to targeting your ideal consumer, it's a detailed description that will allow you to fully understand how to reach this audience. It will usually include:
Age
Location
Job Title
Education
Hobbies
Salary
Search Terms
Where They Shop
…And anything else seen as relevant. You may find you have several different groups purchasing your products, and it's important you take the time to build out a persona for each. Ultimately, this will allow you to focus your marketing efforts and deliver the results you need.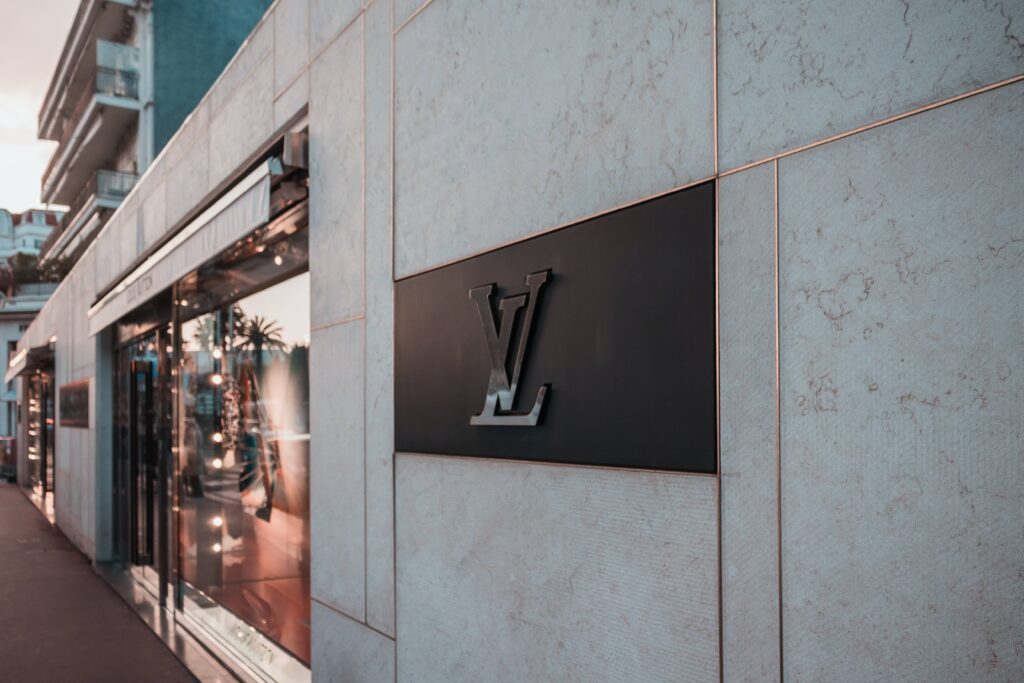 #1 Focus on your website
Let's start at the very root of digital marketing for luxury brands: the website. Aesthetics are important, especially for those offering a high-quality, exclusive product but this shouldn't be at the cost of functionality and user experience. It's no good having a strong design if a potential customer struggles to find where to buy your product! In fact, you'll likely lose out on sales if you over-complicate or confuse the process, so ensure you have combined all three factors into the online shopping experience.
The takeaway: Create a stunningly visual website that reflects your brand, but maintains high-functionality.
#2 Targeted, luxury marketing keywords
Whether you are working on your organic SEO or building out a PPC campaign, keywords are vital to success. And whilst it's all well and good attracting buyers in the research part of their shopping journey, start by targeting high-conversion keywords, those that are ready to buy. This will see a higher ROI for your efforts and can be the building blocks before moving onto other phrases you want to rank for, especially as 'luxury' terms will usually have a higher cost associated with the PPC. It's important to remember that before you start creating content to boost your ranking, that your website design is flawless otherwise you may be damaging your ratings with Google.
The takeaway: Focus on high-conversion keywords to tap into Google rankings.
#3 Utilise visual platforms
Luxury brands and visual platforms, such as Instagram or Pinterest, are a match made in heaven. When digital marketing for luxury brands, social media is a tool still yet to be fully utilised by the majority. Pinterest in particular is continuing to grow rapidly, but brands have not understood the full potential the site has to offer. You can create several different 'boards' and link these directly to your website, or blog posts, allowing users to shop directly – users can also 'pin' your content and create their own aspirational boards. Chanel is actually one of the most pinned brands on the network, with over 1,244 product posts pinned daily. There is a difficulty in creating the right balance of promotional content you post, and relevant content you share from other users. However, once you have found what works best for you, you'll find an increase in brand awareness and in return, sales. Therefore it's vital your luxury brands social media becomes a signature of your campaign strategies.
The takeaway: Use social media for luxury brands, especially visual platforms to share aspirational content with your audience.
#4 Start with why
The majority of brands constantly emphasise what they do, but every competitor is doing the same thing. As a digital luxury brand, you need to start with why – tell your products' story and heritage throughout your online presence. By explaining what your brand represents, you provide assurance of luxury, quality, performance, style or other value you stand by. As a result, you'll find it easier to generate advocacy and loyalty online. Furthermore, when a consumer is making a decision to shop with a luxury brand, this is usually an expensive and long-term investment. You, therefore, have the opportunity to write long-form content to aid the shopper's research whilst putting across your brand story.
The take-away: Tell the story behind your brand and showcase this across all online platforms.
#5 Play to audience desire
Why do people shop with luxury brands? It provides connotations of wealth and status, and often people want to portray this to their network. So, take advantage of what your consumer wants to showcase by creating content that plays towards this desire, whether it be something smart, cool or stylish. For instance, if you are a luxury whiskey brand – why not rate the top 10 whiskey bars or top 10 whiskey cocktails? This can lead to your customer base sharing this with their network as they hope to associate themselves with your authority and luxury, providing you with further reach/influence.
The takeaway: Play to your audience's desire and create digital luxury content that they will want to be associated with.
#6 Online exclusivity
It's a common misconception that luxury brand digital marketing takes away the rarity of the product. We already know that exclusivity is one of the fundamentals of luxury, but we can take this scarcity through to marketing luxury brands online. Whilst the internet does open up accessibility for viewing, this wider distribution actually makes the brand more desirable – the name will be more known to a larger population. Furthermore, you can create exclusivity by having a members-only online group, exclusive subscription membership for pre-product releases or digital loyalty perks.
The takeaway: Create online exclusivity with private groups or subscriptions, but create content for wider distribution.
#7 Take in-store online
The lines between online and offline are continuing to blur, and if you can offer even just part of the experience shoppers would usually have in-store online, you'll be jumping ahead of the competition. Luxury brands tend to play on all five senses – Abercrombie for example, spray cologne, have low-lighting and play surf-style background music which all adds layers to the experience. So how can we take this online? One industry that is utilising this tool very effectively is make-up, allowing users to 'trial' with AI and having online make-up artists on-hand to provide suggestions. Perhaps you could offer a personal shopper, or the ability to customise a part of the overall customer journey – by adding these additional services, your clients will feel you go above and beyond, a key factor for luxury brands.
The takeaway: Think about your customer's in-store shopping experience and look at how you can bring a part of this to them online.
#8 Create aspirational content
Whilst highly utilised for other industries, when considering digital marketing for luxury brands, long-form content is still highly overlooked and under-valued. If you can create long-form, roughly 1500 word, content you will be tapping into one of the most effective luxury goods marketing methods. Not only will this affect your SEO ranking but by creating this type of educational, aspirational content as a luxury brand, you will find that this will be shared widely with your target audience. Whether it's a shared article from the consumer, or inclusion from another blogger and link to your website your brand's presence will increase significantly.
The takeaway: Take time to build long-form, valuable content that people will want to read and be associated with – share your niche.
Marketing luxury brands can seem difficult online, especially if you are accustomed to working with the traditional methods. However, to unleash the full potential of your business and bring it into the 21st century, you need to move to digital marketing for your luxury brand. Ensure you continue to showcase your brand's message and story throughout each platform available, and build up a bank of relevant content that focuses on your audiences desires\aspirations. By doing so, you'll see not only your brand presence increase but also your sales reach new heights, whilst still remaining in-demand and highly exclusive.
Do you need a luxury digital agency to help your business grow? At Delivered Social we offer excellent customer service, expert knowledge and get you the high-quality results you need to build your luxury brand online. Get in touch at hello@deliveredsocial.com and we'll be happy to talk you through how we can help you.
Looking for your next read? Check out:
33 ways to celebrate those special company milestones.
Share this Post