Google My Business: 4 ways it can SUPERCHARGE your SEO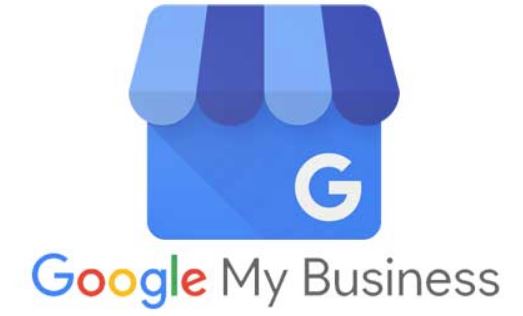 Getting to the top of Google's search results is one of the most common goals for businesses in the online realm. There is no greater sign of a company's size and reputation than a prominent positioning on page 1 of Google. There are so many ways to try and influence your position on Google, and our free social clinics are a great place to learn about them. (Why not book one right now?)
In this blog, though, we're going to share a few golden nuggets of industry intel pertaining to Google My Business – utilising this tool provides an easy path to supercharging your SEO. Here are four reasons why you need to get to grips with Google My Business…
4. It's automatically at the top
When someone searches for your business on Google, they will probably see two things: a list of random web links on the left (some of which will be relevant), and a box on the right with your business' contact details and general info. Google My Business relates to that box on the right, which, as you'll notice, is positioned right at the top of the page. It's a prime piece of digital real estate, and it's completely up for grabs.
Get your
Free

Social Media Plan
3. You can control what it says
Through Google My Business, you can take control of that box on the right. Putting your best foot forward, you can use snazzy pictures to draw the eye and up-to-date information to ensure that everyone knows how to contact you. If no one has ever actively contributed to your Google My Business listing, there's a chance that out-of-date information is being pulled automatically from an old web page. No one wants that!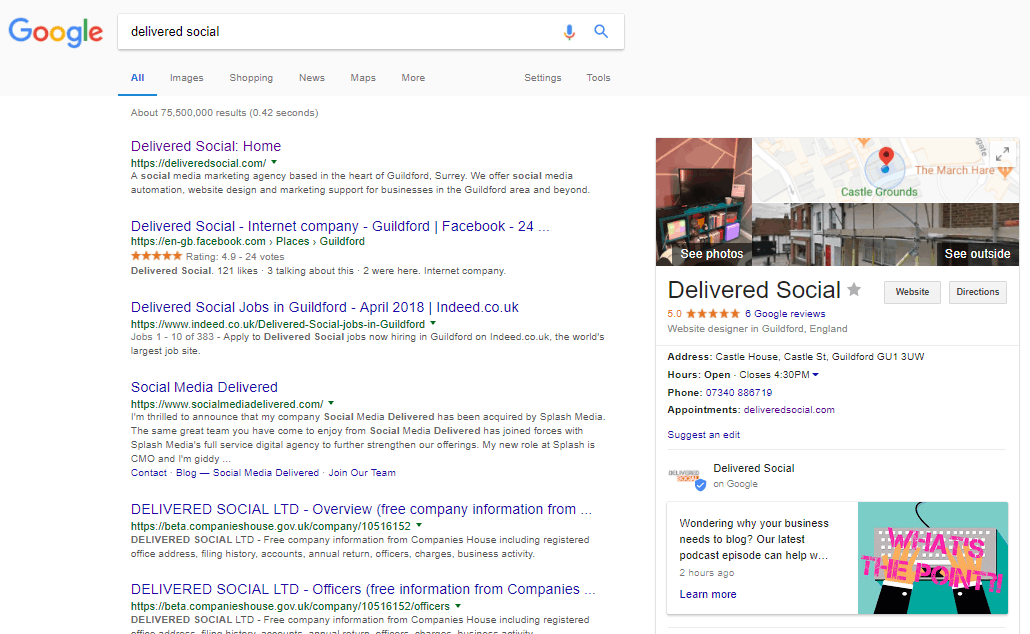 2. Timely updates lead to clicks
As well as putting in the correct contact details and some eye-catching interior and exterior images of your business locations, you can also use Google My Business to post timely updates pertaining to your company's current goings-on. Just like a Facebook status or a freshly minted Tweet, deploying the right combination of text, image and link on your Google My Business account can help drive traffic to your site.
1. Reviews attract new customers
Your Google My Business box (also known as your 'Google Listing') will compile any reviews you've accrued over your company's history. Whenever you have a positive interaction with a customer, then, make sure you ask them for a review. If you do this, new prospective customers will have easy access to your back catalogue of praise whenever they search for you on Google. That's bound to help you win their custom.
How do I get started?
Taking control of your Google Listing couldn't be easier. To sign up for Google My Business and supercharge your company's search engine presence through SEO, you just need to click here and follow some simple steps.
For more easy-to-implement advice on how to boost your online presence, book in a social clinic with one of our industry experts today!
Share this Post