Instagram Hide Like Count: The New Feature To Reduce Social Media Pressures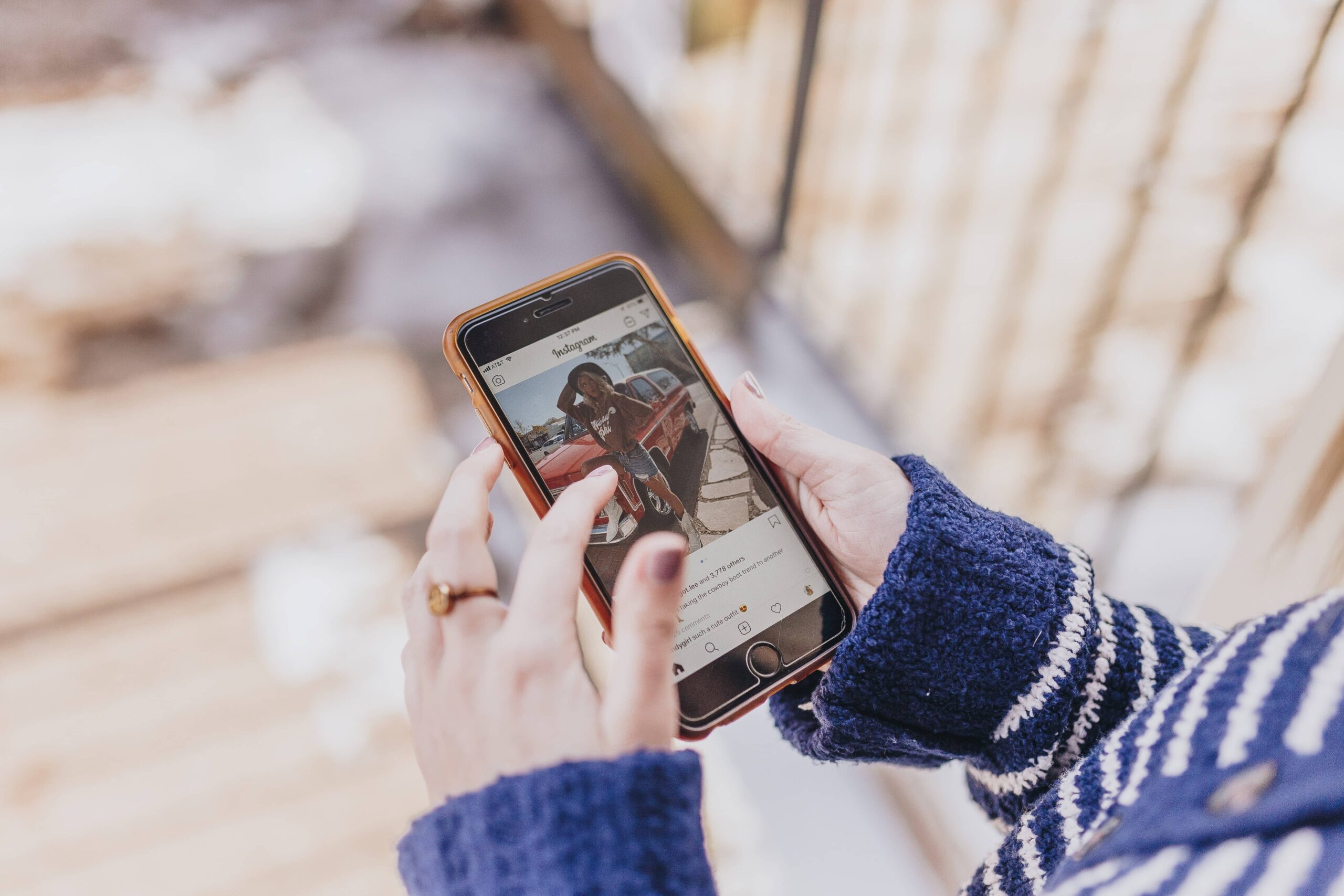 Instagram has just launched a new offering for its users, allowing them to hide the number of likes they receive on a post on the app. The hope is that this feature will eliminate some of the pressures surrounding the social media platform, seeing in return more to its former purpose: sharing visuals with friends and family to tell a story or showcase a fond memory.
Since its initial launch in 2010, the site has exploded in popularity with over one billion accounts now registered making the app the second most widely used after Facebook. The Instagram hide like count will hand control over to the user, allowing them to customise their experience and prioritise what is most important to them on the platform – and, for many, this is not how many likes they receive. So, let's have a quick whistle-stop tour of this new feature…
What is the new feature and how can you activate it?
The tool has been tested in several countries since 2019, but it is now being rolled out globally. It's taken a long time for the feature to launch but now live, it will offer users a more controlled experience and may have a significant impact on the conversation regarding social media and the effect it has on mental health.
You can turn the Instragam hide like count feature on or off at any time, to change it simply:
Go to Settings
Enter the new Posts section
Select Hide Like and View Counts
Users will have the option to hide counts on specific posts, before and after it goes live on the social media platform. Even if a user has likes enabled on their account, they will not be able to see the number of likes on accounts or posts of another if they have hidden them.
Instead of the usual like count showing "____ and 65 others" liked a post, instead, it will just show "_____ and others" – whilst this may not seem like a huge difference, it could have a significant effect on the long term survival and development of the app.
Why would you use the Instagram hide like count tool?
There is a lot of debate around whether the social media platform has a negative effect on the mental health of its users, particularly for teens and young adults. Teens spend as much as nine hours per day on social media. But in their testing and research, Instagram said that removing likes had little impact on behaviour or wellbeing after concerns that using the platform could be linked to insecurity and poor mental health.
So, why would you use the tool if it is said to have little influence on your mental wellbeing? The Instagram hide like count allows you to take back ownership, changing the overall feel and experience of the platform. The concentration will no longer be the number of likes, instead, it will be more about the visual storytelling and quality of content shared. Influencers on the site may find this difficult to adjust to, yet with the number of followers remaining on show, there may still be an added element of pressure and we may find that this shift of focus is actually more damaging.
In addition, likes do very little – teens and young adults will still be exposed to these perfectly stylised images. This is the real problem with the social media site, but with the ever-growing popularity of social media marketing and influencers, it doesn't seem to be something that will diminish any time soon as users want to see aspirational posts.
Instagram's boss Adam Mosseri said the new feature was to give people a choice – perhaps after a break-up or if a user is switching schools, they want to be less concerned about the number of likes they receive for a period of time.
But what does this mean for the Instagram algorithm? The site algorithm will still take into consideration the number of likes but it also draws upon a number of other factors, such as previous user engagement and comments/shares.
What other developments does Instagram have in store?
Earlier this year, there were major concerns raised over the leaked plans to release a sister site dedicated to children under the age of 13 – an Instagram for children. However, this is yet to be set in stone as a future plan for the social media platform, as Adam Mosseri explained the difficulties of confirming the age of these youngsters as they often don't have official identification.
This could, however, be a great alternative as many young children have already been exposed to the full social media platform. This could allow for more transparency and for parents to have further insight into their children's digital habits.
Get your
Free

Social Media Plan
The bottom line
The Instagram hide like count will be a great addition and may see users revert to using the platform as they formerly had, sharing content with little concern over the likes they receive. Instead, users may share images they have taken that bring them joy, rather than anyone else! It may be difficult for both influencers and businesses to adjust to this new feature, but ultimately it will not have a huge effect on the operations of the site. The new tool may actually encourage users to become more active on the platform, growing the popularity of the app further. This would considerably benefit those already taking advantage of social media marketing, but for those yet to explore the platform's potential, they may now struggle to breakthrough.
Are you looking for an effective digital marketing strategy tailored to your business that can guarantee results? Speak to a member of our team at hello@deliveredsocial.com or for more advice on digital marketing, visit our blog here.
Share this Post