7 things To Ask Your Digital Marketing Junior Job Applicants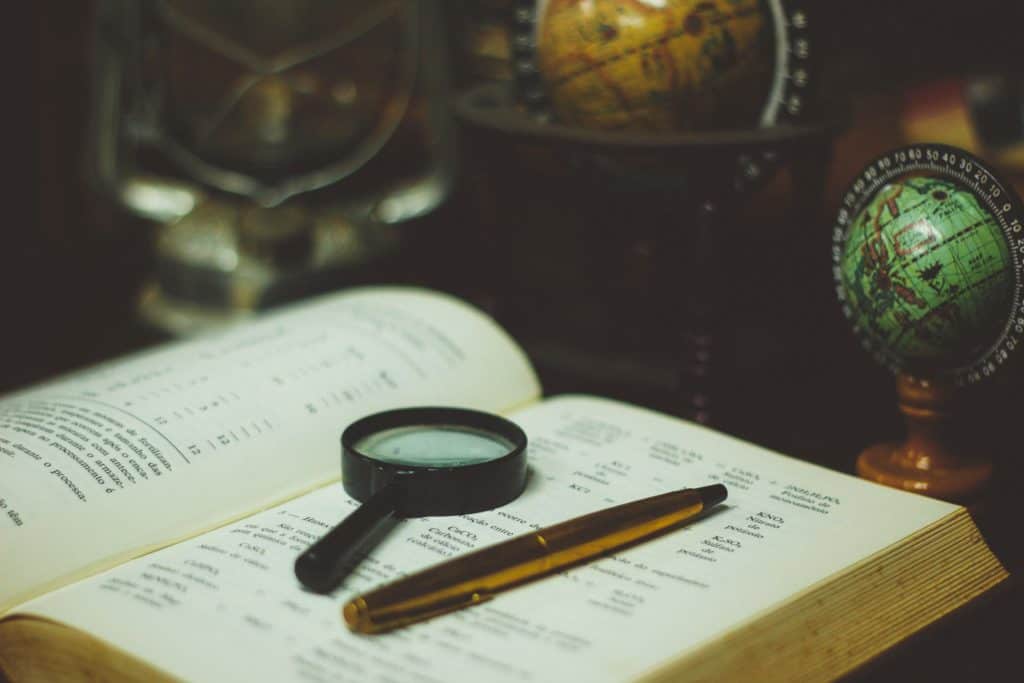 Are you hiring for a digital marketing junior job? Chances are, you will have received plenty of applications and are now thinking of who to interview. With so much choice, it can be really difficult to find the person that's the right fit for you and your team. What questions should you ask your applicants to help you figure this out? Chances are, most people applying for digital marketing or social media junior jobs won't have a huge amount of experience. So, there are plenty of other things you can ask them about instead! We've put together a few questions you could ask in those all-important interviews to help you decide on the best candidate for the job!
Are you applying for digital marketing or social media jobs? We've got you covered there too! Check out this blog post: Interviewing for marketing junior jobs? Here's 8 questions you should ask.
What do you know about the company?
Firstly, this is a classic question to ask in any interview. It's not just for digital marketing or social media junior jobs. However, it's a very important one to ask to every candidate. It shows you who's done their research and who hasn't. This should give you a good indication of who is actually interested in the job. And, if they're interested now, they're more likely to be an engaged and happy employee later on! They obviously won't know every little thing about the company. But, a good knowledge that shows they've looked on your website or researched in another way is definitely something that you want to be looking out for!
Why are you interested in this digital marketing junior job?
Following on from this, you can't go wrong asking them why they're interested in your job specifically. They've probably applied to quite a few, but it's always good to know why they chose your company specifically. Furthermore, it's another question that shows which candidates have done their research, and which haven't. An engaged candidate who really does want to work for your business shouldn't struggle at all to come up with an answer to this question.
If you really want to separate good candidates from bad, this is the question you want to ask. Plus, it also gives you a good idea of what is important to the people you are interviewing. For example, if they want to work with you for the charity work you do, this is clearly something close to their heart. If they'd love to get involved in the activities you do as a team, they're likely to be fun-loving and social. It's up to you what the 'right' answer to this question is!
Hands-on tasks for digital marketing junior jobs
So, this is not technically a question, but it's still very valuable to help you assess candidates. Providing some hands-on tasks for them to do during the interview is a great way to see who has some natural aptitude for the job role. The tasks that you set will obviously depend on exactly the sort of thing they'd be doing in the job role. For example, if it's heavily social-media focussed, why not get them to come up with a sample post for either your company or one of your clients in the case of an agency? Or, if they'll be expected to do a bit of design work, you could set a simple task using Photoshop, Canva, or another design software of choice.
This task helps to even the playing field a bit, especially if you have some candidates with experience and some without. It shows you who has a talent for the creative side of things. And, it's also a great exercise in working under pressure, so you can see first-hand how the candidates cope with this.
If you are looking for a way into social media marketing you could start by helping a charity or non profit organisation to get yourself on the ladder! Read our blog on Where to find social media charity jobs and how to make a great impression
Get your
Free

Social Media Plan
Get your
Free

Social Media Plan
How has your previous experience prepared you for social media junior jobs?
Now, we've already mentioned that most applicants to junior positions won't have loads of experience in the industry already. However, it's still definitely worthwhile to ask them about their previous experience. This could be their part-time jobs while studying, a career in another industry, internships, or even volunteering! They're sure to have something you can ask them about. With this question, you can learn about the transferable skills they have that will help them in this role.
For example, a job in a busy supermarket may have given them the skills to work under pressure. Or, in a previous role, they may have had to handle multiple projects at one time. These are all skills that can help in a digital marketing junior job! No matter what skills you're looking for, this question is sure to help you see which candidates are equipped, and which have a bit more work to do.
Do you prefer working in big teams, small teams, or individually?
No matter the job specification, your candidate will likely have to work as part of a team as part of all digital marketing or social media junior jobs! So, this question can give you an insight into whether they will fit well into your team specifically, and the job role. So, the ideal answer will depend on your business and what the job entails. There's no real right or wrong answer! And, if the successful candidate will be working on their own a lot and managing their own workload or projects, you may prefer a candidate who likes to work individually. That is, as long as they're happy to work in a team when required!
What's your favourite social media platform and why?
This is always a fun question to ask anyone interviewing for social media junior jobs! Firstly, it can give you a bit of insight into what they know about social media as a whole. As it's likely to be a very important part of their job, they should go into it knowing a bit at least! Furthermore, it also tells you a bit more about the type of person they are. For example, if they love beautiful imagery and are creative, perhaps they'll prefer Instagram. Or, if they enjoy learning and videos, it could be YouTube. Really, this question is for a bit of fun. But, it can give you some interesting information about your candidates nonetheless. Oh, and make sure they know about websites too!
Do you have any questions for us about this digital marketing junior job?
Finally, we have another typical interview question. However, it's one that certainly shouldn't be overlooked! Firstly, it gives candidates a chance to cover anything that hasn't bee covered yet throughout the interview. This could be any questions they have about the role. Or, a chance to talk about any skills or experience that hasn't been mentioned yet. Asking this question also gives you a final chance to see which candidates are the most engaged. If they're truly interested, they should definitely have some questions. Be prepared for anything, though- you never know what they might ask!
So, there we have it- our list of some good questions to ask your candidates at a digital marketing junior job interview. We've very much focussed on questions that don't talk about their specific experience here. These questions should help you to get to know them better so you can decide who you think would be a great fit. Got any more great interview questions to share? We would love to hear from you, so please leave a comment or don't hesitate to get in touch!
Share this Post