What is #GivingTuesdayNow and why should you care?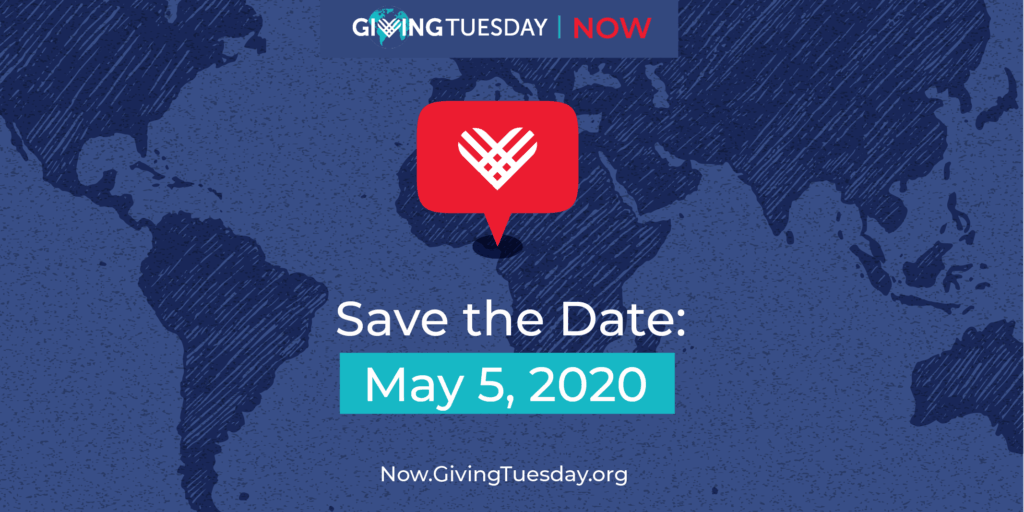 #GivingTuesdayNow is a new global day of giving and unity that will take place today on 5th May 2020 as an emergency response to the unprecedented need caused by COVID-19. You might associate #GivingTuesday with the annual fundraising drive on 1st December, but this powerful standalone campaign intends to mobilise the world through giving during a global threat that affects every person on the planet. 
Where there's a challenge, there's an opportunity – and here at Delivered Social, we put our money where our mouth is when it comes to charity support. We are delighted to throw our resources behind #GivingTuesdayNow because we believe action from businesses is a crucial component of this campaign.
So what do we do to support the voluntary sector?
In March 2020, just before the UK went into lockdown, we made the bold decision to launch our own Social Impact department. We take our social responsibility very seriously – our Social Impact department, known affectionately as Delivered Social Green, looks after our full programme of CSR activities, including our commitment to 'never say no' to any charity needing our help, and never charging them a penny for it. Yes, you read that right – any charity in the UK who needs digital marketing expertise can get it from us for nothing. That is the mission of our Social Impact team, and the whole of Delivered Social.
That could be:
A new website for FREE

Social media training, content production and post scheduling for FREE

SEO optimisation and ongoing support for FREE

Videos to promote your cause, event or appeal for FREE

Logos, brand guidelines, leaflets and appeal materials – designed for FREE
These gifts in kind add up to the equivalent donation of thousands of pounds, and are all supported by ongoing advice and strategic consultation. Oh, did we mention we have in-house fundraising expertise too? 
Get your
Free

Social Media Plan
Why do we do it?
We believe every company has an obligation to give back to society in whatever way it can. We believe every not-for-profit organisation should be leveraging the best marketing tools and support to get their message heard. We also believe they shouldn't have to pay for it.
Our charity partners have access to the full suite of Delivered Social's services for FREE. And they receive the same level of service and rapid response times as our paying clients.
Giving back is in our DNA as a company and in our DNA as individuals. Everyone at Delivered Social believes in our model of charity support with all their hearts.
What else do we do for charities and the local community?
Aside from never shying away from a fundraising challenge for any of our charity partners (from fire walks and flash mobs to fighting zombies and coffee mornings), we also donate £1 from every social clinic (a free in-depth, in-person audit of a company's digital marketing needs) via the Work For Good platform. Not only that, but we spearhead local campaigns that support and encourage our wider community, like our #savethehighstreet campaign and our regular Random Acts of Kindness Days when we deliver gifts to local businesses and support a good cause in the process! 
The whole team at Delivered Social are Mental Health First Aiders, trained through one of our charity clients, Oakleaf Enterprise – the MHFA is an internationally-recognised programme that helps you manage wellbeing and minimise the impact of mental ill-health on work and life. We have physical health First Aiders at work, so why don't we all have mental health First Aiders as standard too?
Not only that, but in recent weeks Delivered Social has been instrumental in launching and raising awareness and funds for Surrey Drive, helping to cover the cost of producing and delivering hot meals to staff on the frontlines at the Royal Surrey Hospital in Guildford. Have you seen the cathedral in Guildford light up blue every Thursday night since lockdown started? That's us.
In fact, we try so hard to make the world a better place for the communities we live and work in that our MD, Jon, has been awarded the Mayor of Guildford's Award for Service to the Community in 2020. We are so proud of his dedication to our community and its voluntary sector has been recognised in this way.
Why is it important we all get behind #GivingTuesdayNow?
Charities and non-profits have been hit hard by COVID-19. The government's financial support to the sector isn't touching the sides and we're witnessing hundreds of charities in our area, and thousands across the UK, struggle for survival. The recent #neverneededmore campaign aims to highlight the fact that charities deliver critical services – they aren't 'nice to have', they're imperative to the successful function of our society. 
We can and must come together on #GivingTuesdayNow to create a wave of generosity, citizen engagement, action from businesses and support for communities and non-profits around the world. 
On this day, we should ALL commit to give, thank, volunteer, support or show kindness. Here are some ideas on how you can do that. 
If you're a local business who'd like some advice on how you can build your charitable and philanthropic activities, or you're a charity in need of our free services, such as a FREE website, please get in touch.
Share this Post