Marketing Agency Online: Benefits Of An amazing Website!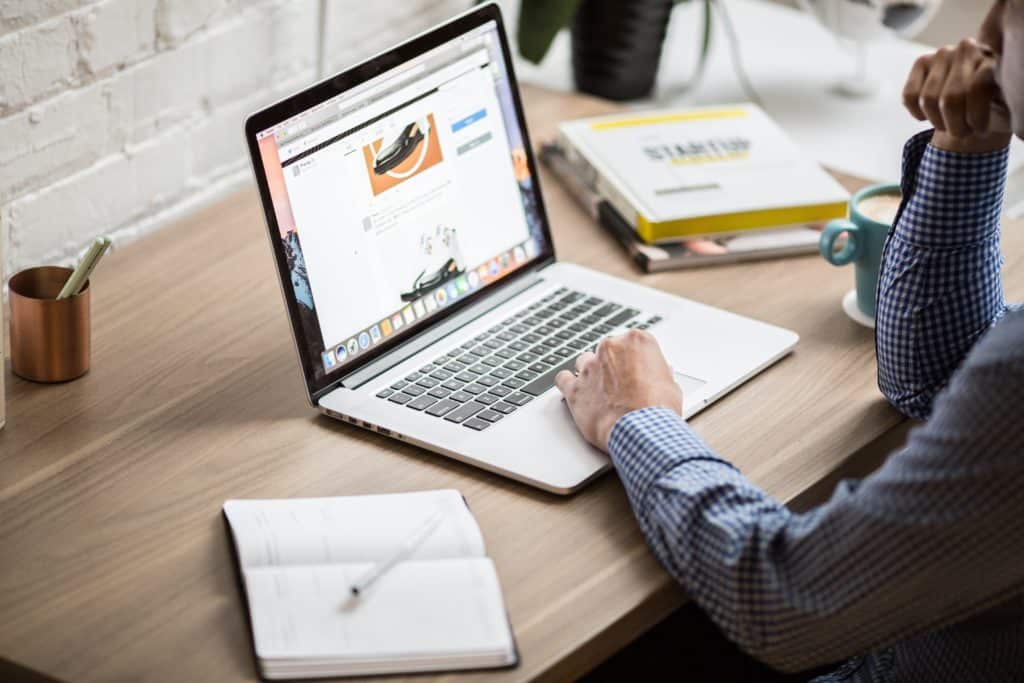 So, you have a great marketing agency. Things are going well, but you're always thinking about the next move you could make. Have you thought about your website? Is it up to scratch compared to others in your industry? Does it truly represent what your marketing agency is about? Having an amazing website is one of the best ways to get new leads. So, show off what you can really do with your marketing agency online, and read on to find out exactly why you should have a great website, even if you don't offer web design services yourself.
Use SEO to get more customers
Firstly, one of the major benefits of an amazing website and bringing your marketing agency online is website SEO. Even if you currently have a website that looks great, is it fully SEO optimised? You might be surprised that the answer could be no! An SEO strategy is vital for making Google and other search engines recognise you for the great services that you offer. Once you've got your SEO going, your website be easier to find on search engines. And this will boost you in their rankings- meaning more potential customers for you!
SEO is something that you simply can't ignore. Even if you want to give it a go yourself, there are many free tools out there to help. Our favourite is UberSuggest, which has a comprehensive free version. Other things such as encouraging your clients to leave you Google reviews, and setting up a Google My Business page, can also make a big difference. Make the most of website SEO, the best free marketing tool there is, and you'll be surprised at the huge difference it can make.
Show off what your marketing agency can do online with case studies
When building websites for our clients, we always recommend that they have a case study or projects page if possible. it's the same story when bringing your marketing agency online. Showing off what you can do is one of the best ways to attract new clients. They'll have solid evidence of your previous successes. It will appeal to their curious nature too, as they'll be able to see what great businesses you've worked with before. Case study pages will also help with your SEO strategy- the more pages, the better! So, it's a win-win situation, you get to show off your work and boost your website in the process.
Target your dream customers
If you want to crack into a particular niche of clients, for example the tech industry, or charities, bringing your marketing agency online with a great website can really help this. You can position your agency on your website to target them, with great SEO pages and copy that really sell your services and expertise in that industry. So, when businesses in these industries search for a marketing agency that can help them, you're more likely to pop up in their search.
Get your
Free

Social Media Plan
Even if you haven't specialised in your chosen niche before, having a great targetted website can be the first step. Plus, if you want to target more than one industry, your site can help you do this too! You simply need different pages for search engines to pick up that talk about the work you can do in those areas. Simple but effective!
Go fully digital
Everyone knows that marketing is becoming increasingly about the digital. And, if you have a marketing agency, this is something that you're sure to deal in. However, these days, running impressive social media campaigns is probably not enough. Your clients will expect you to bring your marketing agency online and have the whole digital package. This includes a beautiful website. After all, they're likely not going to trust you to help them with your precious business unless your website looks modern, fresh, and professional. You want to give off the right impression so that you're seen as ahead of the trends and knowing what you're doing in a digital world.
Link your socials
As a marketing agency in 2020, you probably have your own social media accounts, where you post regularly and keep your followers up to date with what's going on. But do you link your social media to your website? And if you do, is the website looking as good as your socials? If the answer is no to either of these questions, they're something you should definitely be thinking about. There's no point having a beautifully curated feed that points to a website that is drab and outdated. Keep your website and socials looking fresh and your overall brand will look much more professional and represent what you're about. This can only be a good thing that helps bring the customers in, right?
Bring your marketing agency online and be open 24/7
Finally, another major benefit of having an amazing site is that you can be open to potential customers 24/7. Even while you're sleeping or on holiday, your website is open. Clients can find it and see what you're all about in just a few clicks. So, if your website is beautifully designed and fully represents who you are, they'll be far more likely to stick around and hire your services. It's a no brainer! Your website can be generating you leads even when you're not at your desk.
There are so many benefits to bringing your marketing agency online with a stunning website. In fact, there's more than we could possibly list here! No matter the direction you want your agency to go in, a brilliantly designed website will surely help you get there.
Need some help with your website design? We've put hundreds of sites live for businesses in so many different sectors. Why not get in touch with us today and see how we can help you and your business?
Share this Post