What Are The Best Social Media Agency Services For My Business?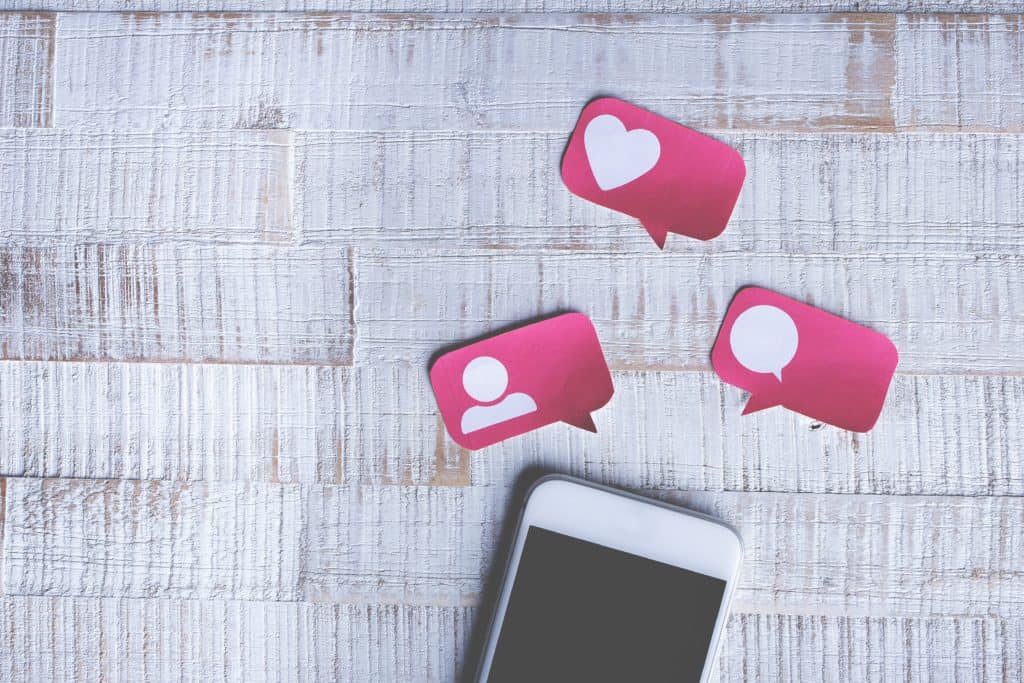 When running a business, things can get busy! You have so many things to focus on… where does social media come into this? Hiring a social media marketing agency to help you with these things is definitely one way to take the pressure off. But, with many agencies offering more than just social media, what are the best social media agency services for your business? In this blog post, we've put together a guide to the social media basics to help you decide which networks would work best for you and your business.
We think that social media automation is the best social media agency service that we can recommend to nearly every business out there! Basically, it means an agency will come up with a bank of content for your social media profiles. What this content is about will depend on what your business does and the goals you have for your social media accounts. Then, they will schedule it to post at the best time for you. This is usually at least twice a week, but the best days will depend on your specific business. The content is usually 'Evergreen' social media content. This means that it can be used year-round and isn't specific to anything, for example, Christmas or Summer.
But why do we recommend this service so much? Because it makes posting social media content easy for you! You don't have to worry about posting, but you know that good quality social media content is going up regularly for you. So, you can focus on other areas of the business while an agency takes care of the socials for you. We know that social media can take up a lot of time, especially if you think you're not that good at it. That's why social media automation is the best social media agency service for all business. It doesn't matter their size or industry, it works for them all!
Full Social Media Management
This is slightly different from social media automation in that it offers a bit more of a comprehensive service. So, if that's what you're looking for, this could be the best social media agency service for you and your business! Full social media management goes beyond simple automation with a bank of Evergreen posts. It will mean something different for each agency you come across. For example, it could include unique posts a certain amount of times a week that are relevant to exactly what's going on that day or week. Or, it could be the running of your accounts, including answering comments and DMs, or posting Instagram, Snapchat, or Facebook stories.
Get your
Free

Social Media Plan
Whatever you're looking for from full social media management, there's sure to be an agency out there that can deliver it. If you need a very comprehensive social media service, this would be perfect for you, as you wouldn't need to worry about anything to do with your accounts at all! However, bear in mind that this is likely to be a lot more expensive than simple automation, so you will need to consider if it will be worth the extra costs for you.
Alongside the typical social media, many agencies offer other services as well. The most common one is probably web design. This is the best social media agency service that we would recommend alongside social media for all businesses! After all, having an amazing looking website is a great asset for any business to have. Plus, the combination of a nice website and social media that works for your business is always a winner. Your social media can point to a stunning website, and it keeps your brand consistent.
These days, customers expect businesses they purchase from to have websites that look modern and fresh. A good website designer will be able to provide you with this and more, to ensure that your business has the best online presence possible. We think that every business should have a website, no matter what you do. You don't have to have pages and pages of information. Just one or two pages will work for most small businesses! However, having a website makes it easier for customers to find you online, so it should help your business too! Don't forget, it needs to be optimised for mobile, as most people view websites on the go.
SEO
So, you've got a great website, what next? If you want even more people to find you online and hopefully turn into customers, then SEO is one of the best social media agency services for you. If you're not sure what it is, SEO stands for search engine optimisation. It's essentially the process of making your website rank higher in search engine rankings. It's a complicated process but it can really work wonders for your business.
Lots of social media agencies will offer this service, especially if they've built your website too! If you want to really make the most of your site, you can't go wrong with some SEO work. Alongside social media, it is a really great way to allow customers to find you and what you offer.
Something else?
There are plenty of other social media agency services out there that could be great for your business. Obviously, it depends on the agency and what services they offer. For example, at Delivered Social, we also offer videography, design, content creation, and social impact services alongside those mentioned above. Whether these would also be the best social media agency services for your business depends on your goals!
For example, videography is great to show off your business in a visual way. It also allows customers to get to know you more. Content creation is great if you want blogs, copy, or other written copy for your website or even social media. Design services are self-explanatory- if you'd like beautifully designed graphics, social media posts, brochures, or something else, this would be a great service for you. Finally, if you're a charity, looking for the best social media agency that offers pro-bono services is the way to go.
No matter what your business is or what you do, discovering the best social media agency services for you can really do wonders for your business. Plus, they are often a lot more affordable than you may think! Working with an agency on your social media and other digital needs can help boost your business. It also frees up your time to work on other areas. As a result, it's something that we would recommend for all businesses, big and small.
If you'd like to discover how we can help you with your business, please don't hesitate to get in touch today! We've helped so many businesses through our FREE Social Clinics, where we cover everything from social media to the SEO on your website. Why not book in for one today?
Share this Post